With the festive season now in full swing, it's only natural that you'll want to get to work in the kitchen to create some delicious and comforting dishes that everyone in the family will enjoy. However, with so much choice, it can be hard to decide exactly what to make!
Not only that, but you also need to consider people's specific dietary requirements in order to keep everyone at the dinner table happy. With this in mind, Influencer Matchmaker, a leading influencer marketing agency, are here to help! Compiling 4 festive recipes from food and drink influencers, this list contains some healthy variations of Christmas classics as well as some festive treats and tipples.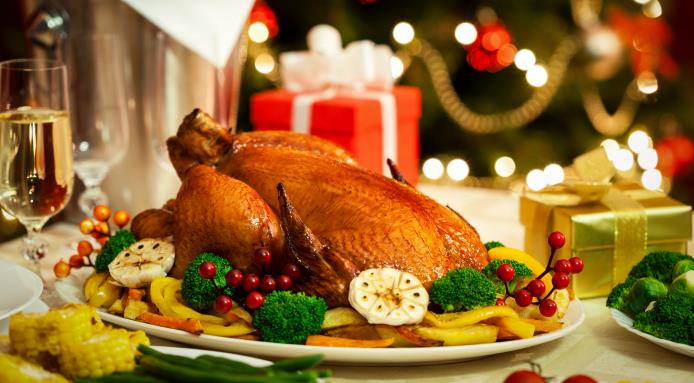 1. Instant Pot Turkey Breast with Garlic Butter Gravy
 This wonderful recipe comes from Bintu, owner of Recipes From a Pantry blog. If you've ever struggled with dry turkeys on Christmas day, this recipe will ensure a moist and delicious turkey with tasty gravy to go with it. Better yet, this recipe is also suitable for gluten-free, keto and low-carb diets.
Ingredients:
Turkey – 2.5 – 3 lbs boneless turkey breast
6 tbsp unsalted butter at room temperature

Brining with tequila

 5 tbsp finely chopped rosemary
1 tbsp finely chopped thyme
1 tbsp finely chopped cilantro (coriander leaves)
2 tsp crushed coriander seeds (optional)
1 tsp garlic purée
1 teaspoon salt
1 cup chicken stock
KETO GRAVY
¼ lemon juiced
¼ teaspoon xanthan gum
REGULAR GRAVY
1 (-2) tbsp cornflour
1 (-2) tbsp water
To Make the Turkey Breast:
Mix together butter, herbs, coriander seeds, garlic purée and salt to form a paste.
Rub ⅓ of the butter under the skin and ⅓ butter on top, and reserve final ⅓.
Add the stock to the Instant Pot insert. Place the trivet inside the Instant Pot and set the turkey breast on top of trivet, skin side up.
Close the lid and turn the valve to the sealing position. Set for manual/high pressure of 35 mins. Once cook time is completed, allow for a full natural pressure release.
Take the turkey breast out of the Instant Pot and place on a baking tray. Rub with remaining butter and then broil until it is browned to your liking.
To Make the Garlic Butter Gravy:
Transfer broth from the Instant Pot into a small saucepan.
Stir in xanthan gum and lemon juice and simmer until the gravy thickens.
Adjust seasonings to suit your taste and serve.
How To Brine Your Christmas Turkey
 is a great way to prepare your Christmas turkey. Brining is a cooking preparation wherein the bird is seasoned and marinated. It is likened to seasoning ribs or steak before grilling. Brining adds flavor to your turkey, giving smoky and deliciously tender juicy flavors. 
Ingredients: 
Tequila-Agave Brine

1 cup of salt

1-quart water

½ cup agave nectar

2 limes squeezed into the turkey brine

¼ cup Tequila
Here's how to brine your Christmas turkey with tequila:
Add the agave nectar and the salt to a pot along with a quart cup of water. 

Boil and stir the mixture until the salt is totally dissolved.

Chill the solution. 

Clean the turkey and completely thaw it. Make sure that the turkey is not Kosher turkey (with salty stock added) or self-blasted.

Rinse the turkey and place it into the picnic cooler or brining bag. Make sure that the breast is down. 

Add some ice and the chilled brine, keeping the turkey cold while it is brining. Let the turkey sit in the brine (one hour per pound).  
Before you cook, make sure to rinse the turkey carefully. Let it air dry for several hours in the refrigerator. After brining, you can try using spicy chipotle dry rub for added flavor.
2. Italian Lentil Soup
 This next recipe is the works of Daddy Cooks Food. For those who want to sit and enjoy some warming and comforting soup after coming in from the cold, this is the recipe for you. Complete with nutritious veggies and classic winter flavours, this soup will be the ultimate crowd-pleaser.
Ingredients:
200 g carrot
75 g onion
12 g fresh garlic cloves
400 g canned brown lentils
300 g courgettes
3 g dried oregano
3 g dried thyme
500 ml of water
1 Knorr vegetable stock pot
300 ml can diced tomatoes
salt and pepper to taste
Method:
Cut the carrot, onion and courgette into small cubes.
Heat the oil in a large pot and add the onions and carrots. Fry for a couple of minutes and add the chopped garlic.
Add the water with the Knorr vegetable stockpot, canned tomatoes and dried herbs.
Bring to a boil and cover. Simmer for 10-15 minutes while stirring occasionally.
Add the courgette cubes & the lentils and cook for another 8 minutes.
Season to taste with salt and pepper.
3. Spiced Cranberry Vodka with Orange
 Are you looking to create your very own Christmas tipple instead of buying standard bottles from the shop? If so, get creative with this recipe for spiced cranberry vodka from Fuss Free Flavours. This festive alcoholic drink perfectly embodies the classic flavours of Christmas!
Ingredients:
 200 g cranberries
zest of 1 orange wide strips
2 cm cinnamon stick
2 cloves
2 segments of a star anise
150 g sugar
450 ml vodka
Method:
Prick the cranberries with a fork or freeze them so the skins break.
Place the cranberries, sugar, spices and orange zest in a wide-necked preserving jar.
Top up with a reasonable (but not premium) vodka or dry London gin.
Seal and give a good shake every day until the sugar has dissolved.
Leave for at least six weeks if you can (although it is more than drinkable after 10 days); the longer the better, as the drink will become smoother with time.
Strain and bottle. Again, the drink will become smoother if you can leave it for a few weeks.
4. Festive Middle Eastern Duck
 Finally, we have this middle-eastern inspired duck recipe from Simply Food by Mandy. If you're wanting to break the tradition of having turkey for your Christmas dinner this year, we recommend trying out this succulent duck recipe for a main course that's packed with flavour.
Ingredients:
1 whole duck
2 clementines
1 head of garlic – top chopped off horizontally
1-2 tablespoons ras el hanout
100g pomegranate seeds
12 baby carrots
Juice of 1 clementine
2 teaspoons Olive oil
Salt and pepper
1 small bunch of coriander
1 tablespoon Avocado oil or olive oil
Juice 1/2 lemon
1 garlic clove
Salt and pepper
Method:
advertisements

Preheat the oven to 210 degrees.
Prick the duck all over concentrating on the fatty areas.
Rub with the ras el hanout and season.
Add the whole garlic bulb and 1 clementine (cut in half) to the cavity.
Place in the oven and cook for 45 minutes. Now turn the temperature down to 160 degrees and cook for a further 1 hour 45 minutes.
Leave to rest for 30 minutes.
Turn the oven back up to 200 degrees for the carrots.
Carrots – drizzle with clementine juice and oil, season and roast for 20 minutes.
Blitz the sauce ingredients together adding a little oil or lemon juice if too thick.
Drizzle over the duck and carrots and sprinkle with pomegranate seeds.
The best food recipes for Christmas are not confined to traditional turkey dishes. You are free to cook whatever you prefer, especially if you want to surprise your loved ones with your newly discovered or experimented recipes.