During the COVID pandemic, people buy meat online, so they don't have to leave their homes.  In the past few years, Covid-19 has changed the grocery shopping landscape in many ways, the most apparent in the fact that many people now would instead buy meat and other food supplies online. Nowadays, we can purchase anything online. It's also possible to skip the queues at the supermarket or in the butchers and buy meat online. With online butchers, you can get high-quality meat delivered freshly to your door.  Digital marketing has changed our lives in the best possible way. There's no reason to brave the crowded meat department in a grocery store or drive to the butcher shop to purchase dreary meat. When it comes to getting your meat, you should receive the best service. Ordering your favorite meat item through just a few mouse clicks and having it delivered to your home is very easy. 
Consumers are getting their groceries online, bulk-buying, and adjusting their list to reflect their new reality as they adjust to a changing marketplace. Internet commerce has changed retail trade in many ways, and meat sellers aren't left out. You get the meat as fresh as if not newer than in any shop because it's cut and packed only the day after it's sent to you. Some places will ship your order in a temperature-controlled box. 
Buying meat online isn't as dangerous as you think. The best online meat suppliers won't sell you frozen meat, so you don't have to worry. Find out more about the advantages of buying quality meat online, read a Meat and Bon review and then make the smart decision to buy your next meat from the internet.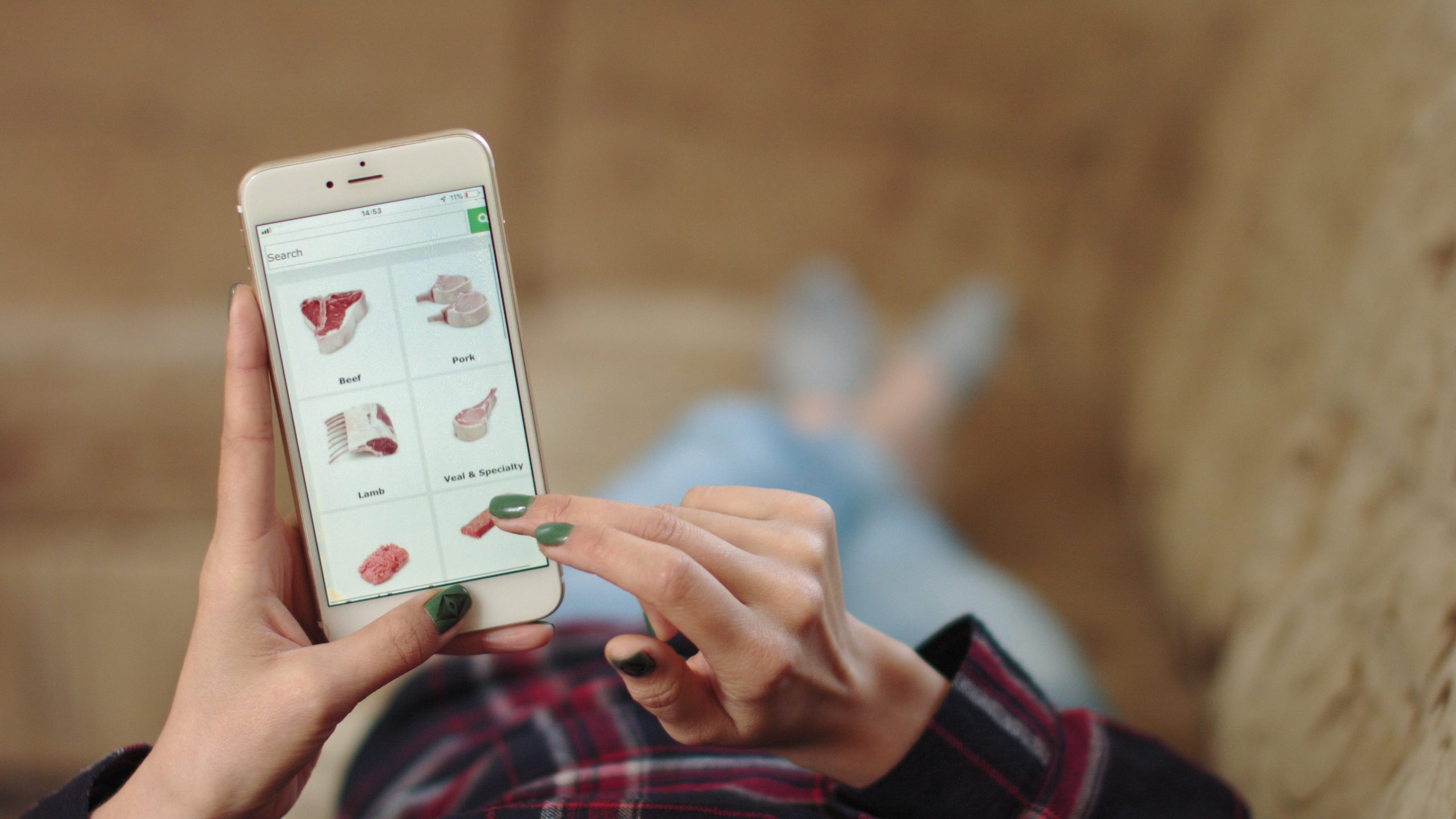 1. Saves Money and Time
Online meat shopping is a great way to save money and time. You can save money on meat, fish, chicken, and other grocery items by shopping online. If you buy meat from a grocery store, it has likely passed through one or more third parties before getting to the shelf, which causes the final price for shoppers to rise. By cutting out the middle-man and buying directly from the supplier, online butchers help you save money. 
The supply chain is usually long and the meat takes a long time to get there, it's more expensive to buy meat from a supermarket. The advantages of shopping online go far beyond deals and savings, as they help you save on several other things as well. You no longer have to pay commuter charges. It also saves you the time of driving to the local store. Time is an important consideration. Time is just as valuable as money. The ordering process lasts for hardly a few seconds and won't take up too much time. Buying online allows you to save a great deal of money. 
2. Variety of Selections Online
You can choose from a wide range of meats when you order it online like https://www.gpprimemeats.com/. Many online stores place a high value on an array of products to choose from. Various stores are offering a variety of products. Whatever type of meat you want to buy, you can buy without compromising its quality, regardless if you're going to purchase pork, beef, or chicken. You can check out a range of different options to choose from when purchasing meat online. They offer some package meat deals and promotions for you to choose from. A barbecue package also features mouth-watering premium meats, carefully smoked so that every bite is as flavorful as possible.  
Online meat delivery is cheaper than physical stores, but there are as many choices as well. An online butcher allows you to purchase a greater variety of premium meats with only a few clicks of your mouse. Additionally, when you shop online for meat, you can select various meat pork packages such as 'Our Special' or 'Family Package' that fit your ideal meal plan. Too many choices make it hard to resist. 
3. Variety of Price Choices
There's a considerable difference in taste and quality between meat from the supermarket and meat you purchase online. There's a misconception that buying meat on the internet means it won't be as good as buying it from a shop. Online shops offer shoppers a variety of prices to choose from, which vary by the quantity of merchandise they require.  The cost of meat depends on factors such as when the meat is sourced from the slaughter to the consumer. A meat's price can decrease when there are no middlemen. Wholesale meat is offered at discount rates, especially if you're purchasing in bulk.  
4. Convenient
One of the top benefits of online shopping for quality meat is that it's convenient. Ordering your meat from an online storefront is much easier than visiting a physical store.  Online meat shopping is convenient and easy because you simply need to sit back and relax. Butchers or online stores will arrange for your orders to be delivered right to your doorstep. Orders are delivered quickly as per your instructions, so you don't need to set foot outside. You should click here to get more info on the different delivery options. You don't need to stand in line at the grocery stores or travel to a different city to shop. You can proceed with trying out other methods of cooking your meat directly when your parcel arrives. 
5. User-Friendly Online Experience
Buying meat online is as easy as a few clicks. Meat can be purchased online quickly and efficiently.  The websites of many meat shops are straightforward to use, that even an inexperienced user will be able to browse the site and purchase meat products. It's just as simple as logging in to the site and placing your order with your credit card details. Online discounts and special offers are also available, which is another bonus.  
Conclusion
Buying meat online saves time and money. Online meat shops can deliver grass-fed, free-range meat, which is the best quality of meat available. This food features a distinct flavor that anyone won't forget. This is also much healthier than the meat you buy at the grocery shop. Organic meat isn't available in physical stores, whereas you can buy it online. If you purchase meat from an online meat seller, you support a small business and receive meat that's assured to be a high-quality product. 
advertisements

With online butchery services, you don't need to visit your local market or specialty butcher to acquire your choice cuts. Instead, you can order your fresh-cut, butcher-quality meats delivered to your house. You'll save hours so you can get more work done, spend time with family and friends, or maximize your workout time. Grocery stores are usually exceptionally stocked with meats, but not as many different kinds. You can find tons of things online, including duck, goat, pre-seasoned meat and meal sets, specialty, or gourmet steaks.  The best meat delivery service plays a crucial role in ensuring the quality of meat you receive, so choosing the perfect meat delivery service is critical. Do your research and find the best sellers before you make a purchase.