Food processors are seriously underrated when it comes to the world of kitchen appliances. Most people rely on their food processor to perform basic tasks such as shredding vegetables, making quick dips and a number of other ordinary everyday kitchen tasks.
Sure, we all know that food processors are indeed amazing for basic tasks — but did you know that your humble kitchen companion's capabilities far exceed just simple prep work in the kitchen? Today, we'll look at 5 incredibly sophisticated recipes that you can make with your food processor, all without a shredded veggie in sight. Read on to find out more!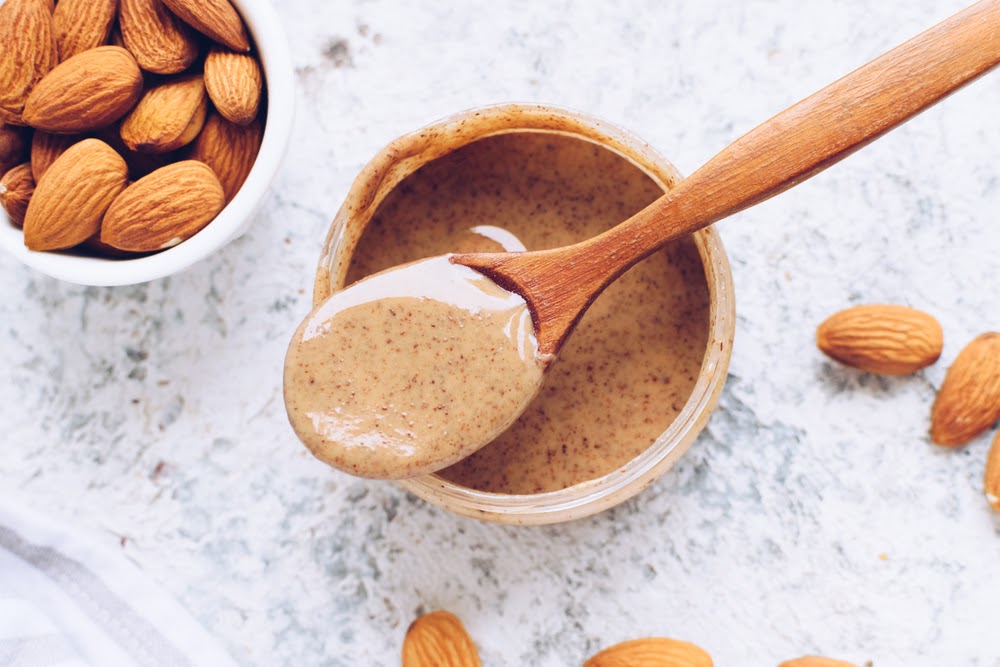 Cinnamon Honey Almond Butter
Ingredients:
460g salted Almonds

85g Honey

1 teaspoon Cinnamon

1 tablespoon Coconut Oil
Method:
Add the almonds, honey, cinnamon, and coconut oil to the bowl of your food

processor and blend on high speed until the almonds are broken down into a fine

Meal.

Proceed to blend for 3-4 minutes, scraping the sides of the bowl down as necessary.

Continue blending until the oils have released from the almonds and the almond butter is

creamy and smooth, 5-6 minutes more.

Store in an airtight jar and enjoy on toast or served with sliced apples!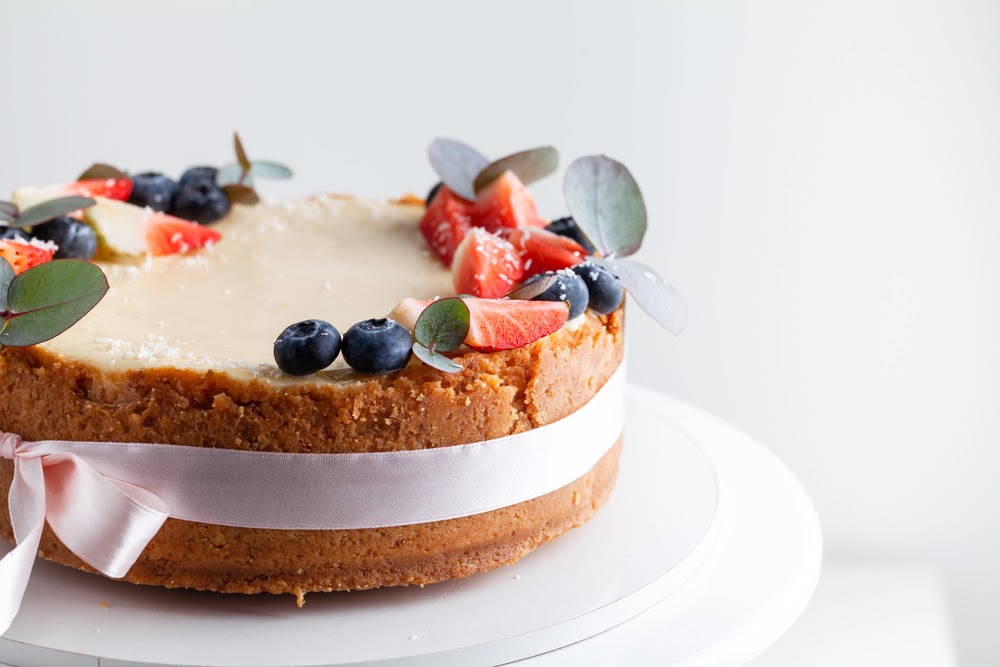 Classic New York Cheesecake 
Ingredients:
1 3/4 cups Graham Cracker crumbs


60g of unsalted butter, melted


500g Cream Cheese, softened


2 cups Sour Cream, room temperature

200g granulated sugar


1 tablespoon Vanilla Extract


Zest and juice from a Lemon


3 Large Eggs, room temperature
Method:
Preheat the oven to 17FC. Grease an

8-inch springform pan

.

Make the crust by mixing all the crust ingredients together in a food processor.

Press the mixture onto the bottom of the springform pan. Bake the crust for 10 to 12 minutes. Set aside to cool.

Turn down the oven temperature to 125C.

In a clean and dry food processor, mix cream cheese, sour cream, sugar, vanilla extract, lemon zest and juice until combined.

Add eggs, one at a time, until incorporated.

Pour the filling into the prepared pan.

Bake for 80 to 90 minutes, or until the edge of the cheesecake is puffed but the centre is still wobbly and wet looking.

Turn off the oven with the door slightly opened, let the cheesecake sit in the oven to cool completely, at least an hour.

Remove from the oven. Chill overnight.

Garnish with berries and cherries. Sprinkle powdered sugar on top before serving.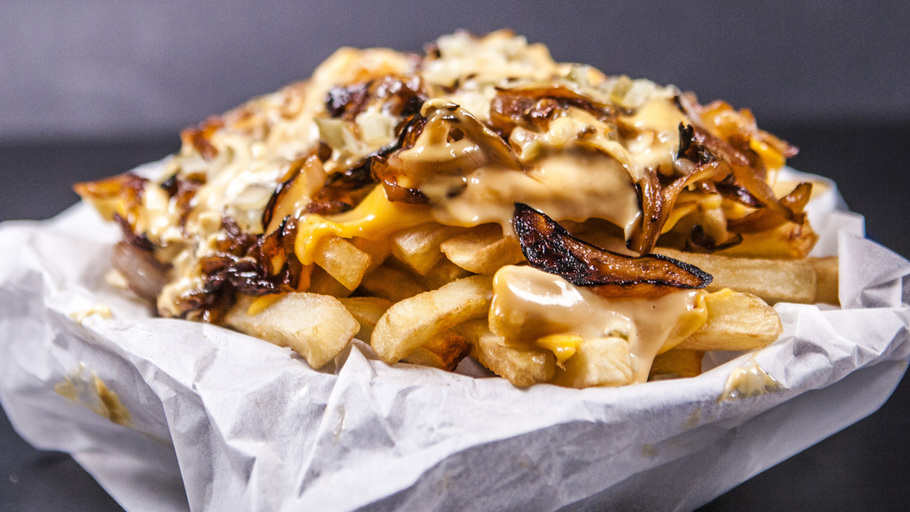 Animal Style French Fries
Ingredients:
1 large Onion, finely chopped

2 teaspoons Butter

Kosher salt

6 tablespoons

Mayonnaise

2 tablespoons Ketchup

2 teaspoons sweet Pickle Relish

1/2 teaspoon Sugar

1/2 teaspoon distilled White Vinegar

4 slices deli-cut American Cheese

Frozen Shoestring Chips, prepared in the oven
Method:
Heat 1 tablespoon butter in a skillet over medium-high heat until shimmering. Add onions and 1/2 teaspoon kosher salt to the skillet.

Reduce heat to medium-low, and cook, tossing and stirring occasionally until onions are well browned, which should be about 15 minutes.

Once onions begin to sizzle heavily and appear dry, add 1 tablespoon of water to the skillet and stir. Continue cooking until water evaporates and onions start sizzling again.

Repeat the process, adding 1 tablespoon of water with each iteration until onions are meltingly soft and dark brown, about 3 times total.

Transfer to a small bowl and set aside while leaving any residual butter in the pan.

To make the animal fry spread: Add mayonnaise, ketchup, relish, sugar, and vinegar into a food processor and pulse to combine. 

Place prepared fries on a plate, cover with slices of American Cheese, caramelised onions, and the animal style spread. Serve immediately!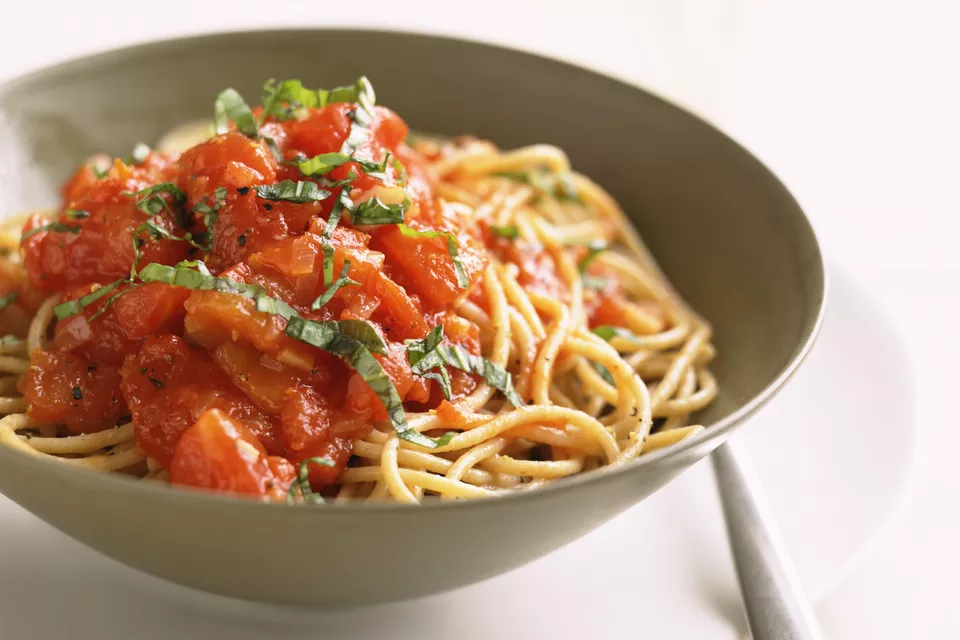 Spaghetti With Fresh Tomato Sauce
Ingredients:
3 large Tomatoes

2 Garlic ​cloves (peeled and minced)

3 tablespoons ​

olive oil

1/4 cup fresh basil (chopped)

Salt and Pepper, to taste

250g dried Spaghetti, cooked 
Method:
If desired, peel tomatoes; remove seeds, straining juice into a bowl. Save the juice and discard seeds. 

In a food processor, combine garlic, tomatoes with juice, 3 tablespoons olive oil, and basil. Pulse quickly to chop roughly. Pulse more for a smoother sauce, if desired.

Transfer to a bowl, add salt and pepper and let stand to marinate for about 20 minutes.

Cook pasta in boiling salted water following package directions until just tender, drain and toss hot with the marinated tomato sauce.

If hotter spaghetti is desired, heat the sauce just until hot on the stovetop or in the microwave. Serve immediately with Parmesan cheese.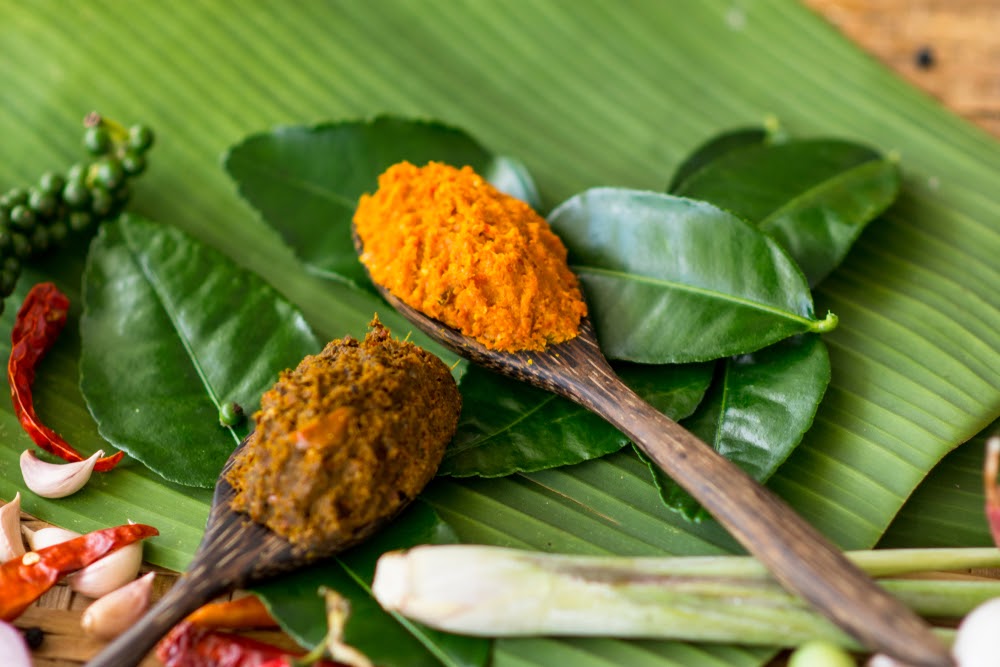 Homemade Red Thai Curry Paste
Ingredients:
4 cloves Garlic 

2 Lemongrass stalks 

2 Shallots

4- inch piece Ginger

8 dried red Chilies

1 red Serrano pepper

1 teaspoon Cumin seeds

1 teaspoon Coriander seed

2 teaspoons Chili powder

2 Tablespoons Fish Sauce

2 Tablespoons

Palm Sugar

2 Tablespoons Tomato Paste

2 Kaffir Lime leaves

2 Tablespoons Water, if needed
Method:
advertisements

Place all the ingredients in the bowl of food and blend until chunky paste forms.

Freeze the paste in a ziplock or reusable bag. Cut off what you need per recipe and keep the remaining paste frozen.
Food processors are incredibly versatile kitchen gadgets that do a lot more than just shred vegetables. We hope that this article has inspired you to try your hand out at some of these incredible recipes with the help of your humble food processor. Bon Appetit!