Eating a well-balanced diet will give your body everything it needs to function properly, keep you feeling good about yourself, and the energy to be more productive in school or work. It's important to note that eating healthily is not all that difficult, especially since there are plenty of recipes to choose from. One of the easiest recipes you can try is a biscuit spread.
The first step to a healthy biscuit spread is making sure that the ingredients in your mix have been properly prepared. Fortunately, there are some general guidelines that you can follow that'll ensure that your biscuit spread is as healthy and flavorful as possible.
You can buy biscuit spread online, in the grocery store, some health food stores, or you can also make it yourself. In this article, we're giving you some biscuit spread ideas that'll give you a full and healthy breakfast.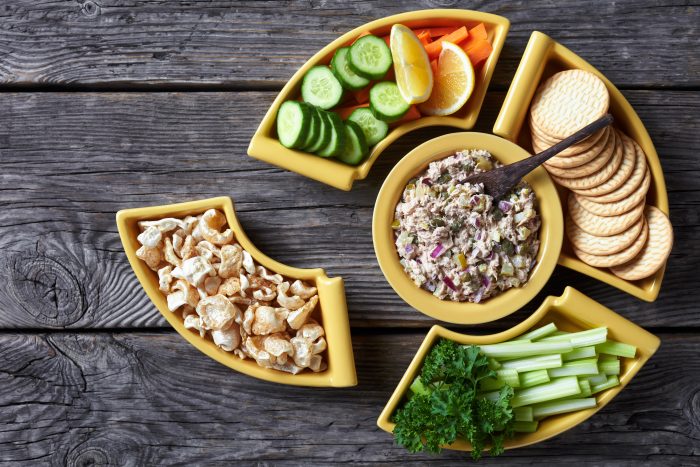 Lemon And Coriander Hummus
Lemon and coriander hummus is a dish that's extremely easy to prepare and a great addition to any table for breakfast. A quick trip to the grocery store and you should have all of the ingredients needed in your fridge. Aside from the fact that it's easy to make, it's a spread that provides a lot of nutritional benefits.
Lemon is a great source of vitamin C, while coriander contains vitamins C, provitamin A, and K. What's more, this dish will satisfy your taste buds without having to worry about adding extra salt or butter.
Ultimate Tomato Salsa
A tasty and healthy ultimate tomato salsa, with the best-tasting tomatoes, mild spices, and a great deal of flavor from the mild black olives added, is a great recipe to have on hand during any party or gathering.
You can also serve this salsa with your biscuits and have a full breakfast. It's usually made from tomatoes, lime, and red onions. All of the ingredients have a decent amount of vitamin C, which is good for your immune system, among the other vitamins you can get from this spread.
Smoky Spanish Tomato And Garlic Dip
For a healthy and full breakfast, you might want to give Smoky Spanish Tomato and Garlic Dip a try. Tomatoes are a great source of vitamin C, while garlic is a natural anti-inflammatory compound, and it's claimed to give you lower blood pressure and cholesterol.
Smashed Bean Spread
This is one of many different recipes that you can make that wouldn't only be unique and unusual but it would be very tasty, too. If you're looking for a healthy and delicious alternative to the usual dips and spread, then this is for you.
Beans are well known to contain high protein, dietary fibers, and B vitamins!
Creamy Garlic Hummus
If you're looking for a healthy biscuit spread, the creamy garlic hummus biscuit spread is highly recommended. This spread is easy to make and is made up of ingredients that you probably already have on hand. These ingredients are garlic, lemon juice, olive oil, and turmeric, which is used to add more spices and flavor to the mix.
Avocado Cream Cheese Spread
All you need to do to make this spread is to mix a little Guacamole in with some cream cheese. The ingredients are all easily available at the grocery stores. This makes it an economical option for those who would like to make their healthy biscuit spread.
The reason why taking this biscuit spread as your healthy breakfast is a good way to start your is that Avocado has Vitamin C, while cream cheese has vitamin A, which are both great in boosting your immune system!
Conclusion
Eating healthily doesn't have to mean sacrificing taste and variety. You can enjoy all of the flavors and textures in your food while being as healthy as possible. By keeping it simple and adding healthy ingredients, you can still make a healthy biscuit spread.
Finally, make sure you're not under pressure to eat the foods that you love to eat. It's important that you feel a sense of control over what you're eating and you should be able to say no to foods that you don't like. If it becomes a habit to eat the food that you're trying to avoid, then you may be tempted to do the same thing every day.
advertisements

To lose weight and get healthy eating habits, make sure you follow a well-balanced diet. By doing so, you'll find that it'll be easier than you think. With this, being healthy, indeed, doesn't have to be difficult!