It's no secret that home-cooked meals are almost always better than restaurant food. Not only do you get to customize your dish to your liking, but you also save money in the process. The only problem is that cooking a great meal from scratch can be time-consuming.

That's where these quick sauces come in. Made with simple, everyday ingredients, these sauces can be whipped up in an hour or less. And they're sure to impress your friends and family! So, whether you're looking for a new sauce to add flair to an old recipe or want something special for dinner tonight, give one of these recipes a try. You won't regret it! But if you want the best sauces that served to be the perfect addition to your burgers, then you can check out this Burger and sauce shop here for best preferences!
Tomato sauce is one of those versatile ingredients that can be used in countless dishes, from pizza to pasta to sandwiches and more. But why bother buying jarred tomato sauce when you can easily make your own in just an hour? Here's a quick rundown of tasty variations on the traditional tomato sauce. First, add some crushed red pepper flakes for a spicy kick. Or mix in a bit of pesto for a creamy, herby twist. Add some diced onions that have been caramelized with brown sugar for a hint of sweetness. And for vegetarians, throw in some sliced mushrooms for an earthy flavor boost. Want to get even more creative? Mix it with diced bell peppers or sun-dried tomatoes, or add a touch of balsamic vinegar for tanginess, you can buy truffle balsamic vinegar here. The options are truly endless – experiment and find your favorite combinations! The only downside? You might never want to go back to store-bought again.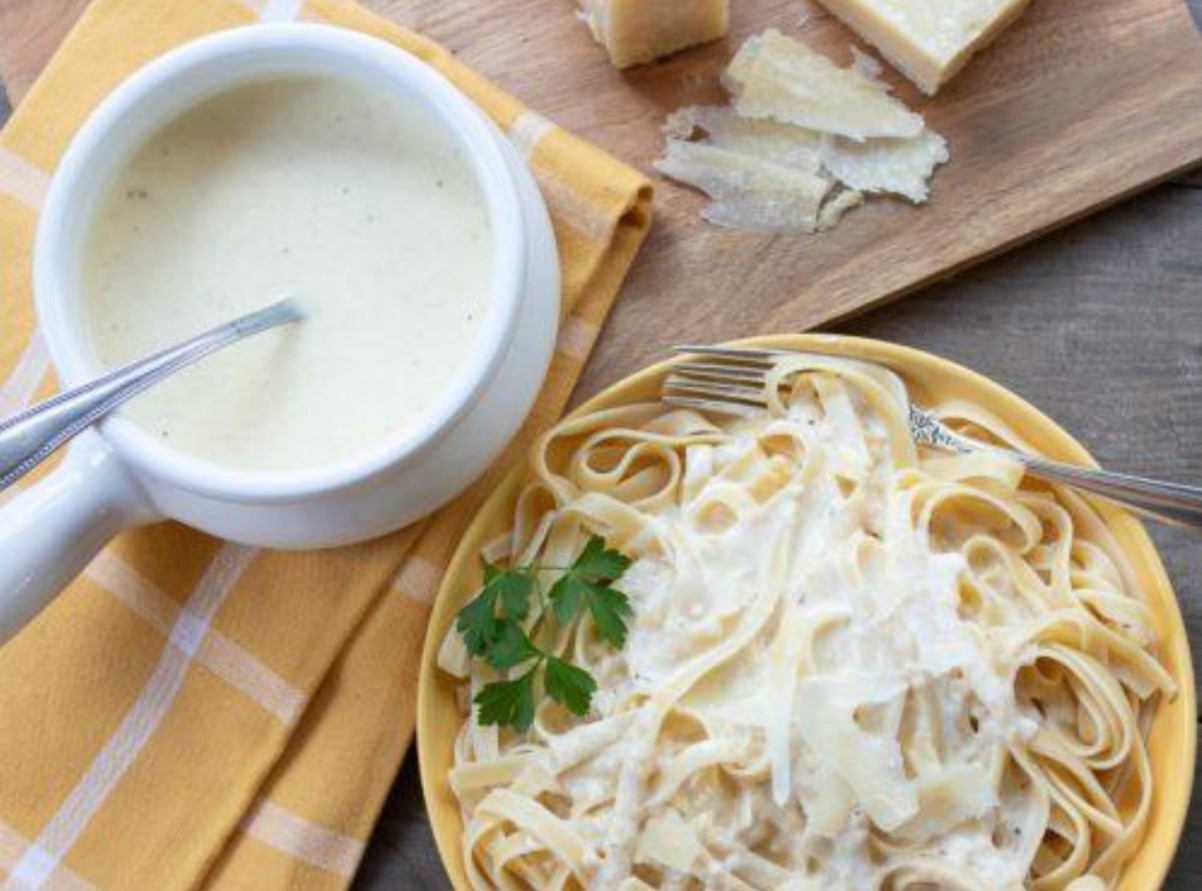 Need a quick Alfredo sauce to top your pasta? Look no further! This recipe only takes about an hour and uses ingredients like butter, garlic, heavy cream, and Parmesan cheese. First, simmer minced garlic in melted butter until fragrant. Gradually whisk in heavy cream until the mixture thickens and begins to bubble. Finally, stir in grated Parmesan cheese with salt and pepper. That's it – easy as can be! Not a fan of heavy cream? Feel free to substitute milk for a lighter version. And for added flavor, consider stirring in some diced cooked chicken or wilted spinach at the end. Experiment with different add-ins and seasonings to make this simple sauce your own. Bon appétit!
A basic bechamel sauce, also known as a white sauce, is one of the most versatile additions to any cook's repertoire. It is a mix of butter and flour and is often finished with milk and flavorful additions like grated cheese or sauteed mushrooms. It can be used as a creamy base for mac and cheese or as a topping for veggies and proteins alike. Plus, it only takes about an hour to whip up from start to finish! For those short on time, it's easy to make a quick version by heating store-bought chicken or vegetable broth in a pan, whisking in a bit of flour until thickened, then stirring in grated cheese until smooth. But if you want to go all out, try making your homemade stock by simmering chicken bones or veggies in water before straining out the solids and using the flavorful liquid as the base for your roux. Get creative with your flavorings – minced garlic, diced onion, sliced mushrooms, and even herbs like thyme and rosemary will add depth to your sauce. Serve over pasta, spread onto sandwiches or casserole dishes, or use it as a dipping sauce for bread – endless possibilities!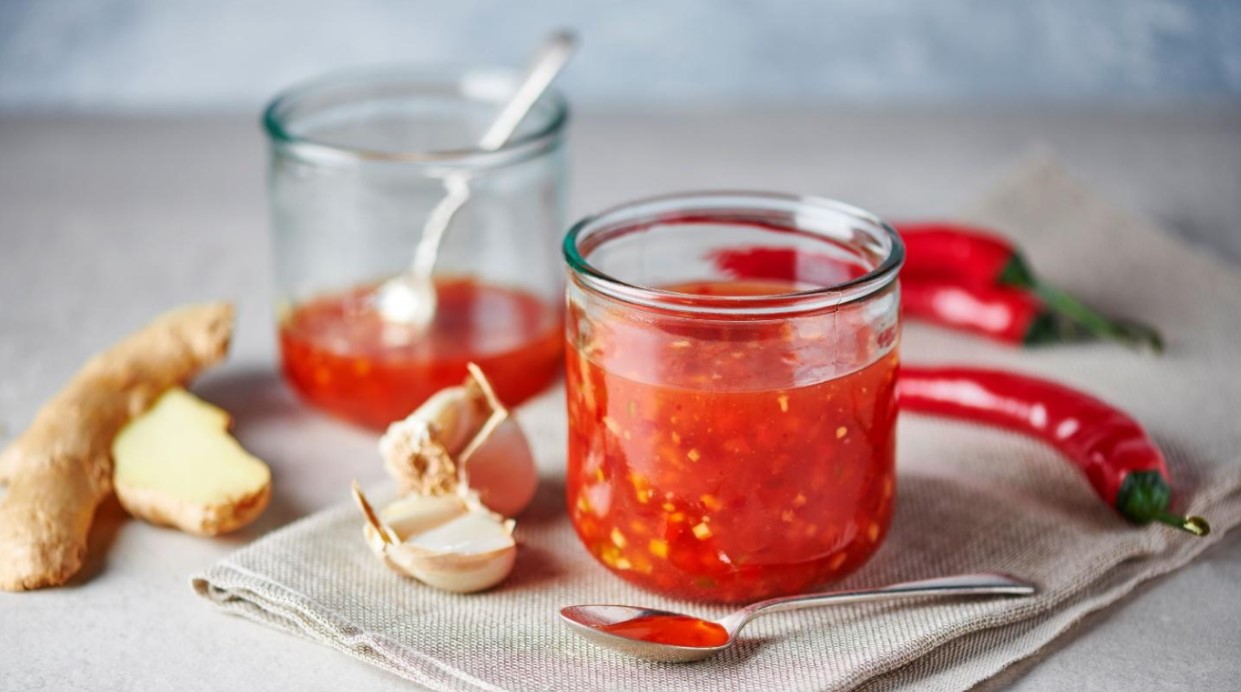 Everyone knows nothing beats homemade sauces, and sweet chili sauce is no exception. Don't be fooled by its simplicity – just a few blended ingredients can pack some serious flavor. The best part about this sauce is that it will take only one hour to make it! Mix 1/4 cup of sugar, vinegar, and water in a small saucepan over medium heat until the sugar dissolves. Then add 1 minced garlic clove and 1 thinly sliced red chili pepper (depending on your desired level of spice), and simmer for 10 minutes until the mixture thickens slightly. If you want added chunks, throw in 1/4 cup of diced red bell pepper or pineapple chunks towards the end of cooking. Serve as a dip or drizzle over your favorite Asian dishes. And remember to experiment with different types of vinegar for unique flavors – try rice vinegar for a sweeter result or apple cider vinegar for a bit more tartness. If you want to make McDonald's Sweet Chili Sauce, you can find the perfect recipe at Jugo Feed.
Garlic butter sauce is one of the go-to sauces for any dish. Not only does it add a delicious, rich flavor, but it only takes about 10 minutes to prepare. All you need is minced garlic, melted butter, salt, and pepper. Heat the butter in a pan and add the garlic, cooking until it's fragrant. Add a pinch (or more if you prefer) of salt and pepper to taste. That's it! It's great on pasta, as an accompanying sauce for grilled meats or seafood, or drizzled on toast with some herbs – endless possibilities. And if you want to switch things up a bit, try adding in some lemon juice or Parmesan cheese for added dimension.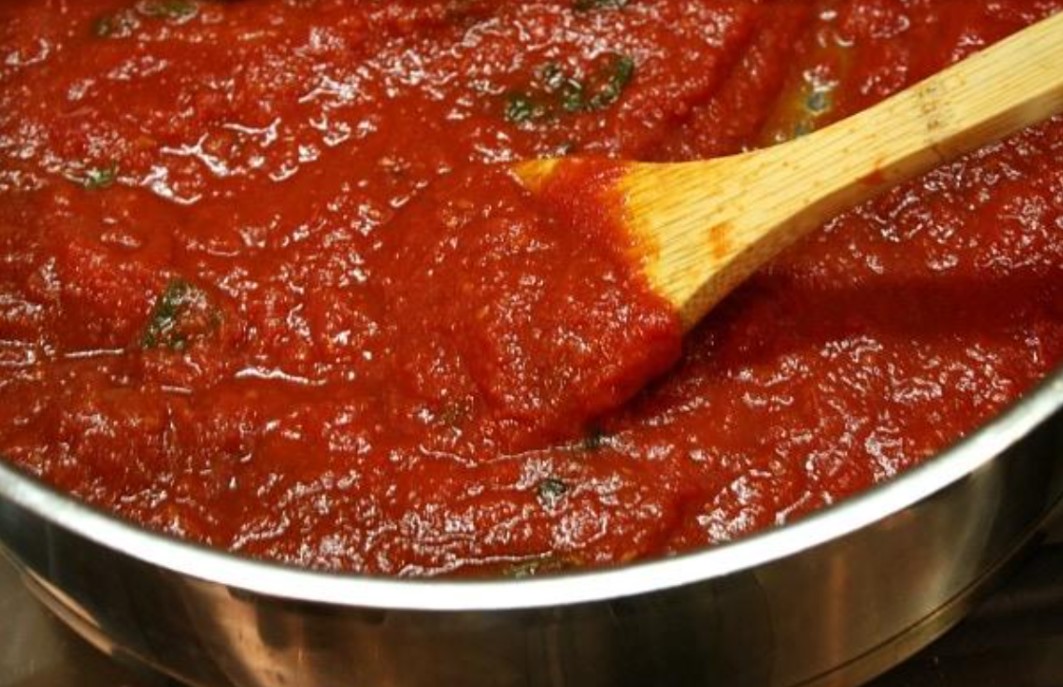 Need a quick and tasty marinara sauce for your pasta or pizza? Look no further! This recipe only takes about an hour to make, and it's packed with flavor. Start by sautéing diced onion and garlic in some olive oil until they're soft and fragrant. Then add crushed tomatoes, a splash of red wine, and dried herbs like oregano, basil, and red pepper flakes. Let it simmer for 20-30 minutes until the flavors have mingled together nicely, then add salt and pepper to taste. Feel free to add some chopped fresh basil at the end for a pop of color and extra flavor. Serve over spaghetti, or use it as a base for your next homemade pizza night – yum! And there you have it – an easy marinara sauce that will impress your friends and family. 
Hollandaise sauce is a classic accompaniment to dishes like eggs Benedict and steamed asparagus, but it can also add creamy richness to grilled meats or vegetables. Some recipes may call for a double boiler and hours of careful tempering, but with a bit of elbow grease and the proper techniques, you can whip up a tasty hollandaise in under an hour. Start by melting butter in the microwave and combining it with lemon juice, salt, and cayenne pepper in a blender or food processor. Then, slowly pour in beaten egg yolks while blending on high speed until the mixture thickens. Finally, transfer to a heatproof bowl set over (not in) simmering water and continue whisking until the sauce reaches your desired consistency. For extra flavor, try stirring in minced garlic or fresh herbs before serving. 
Conclusion:
advertisements

Now that you've got a few new ideas for delicious, quick sauces to whip up in an hour or less, it's time to get cooking! Experiment with different flavor profiles and ingredients until you find your perfect sauce match. Don't be afraid to get creative – some of the best sauces are the ones that are born from experimentation. Who knows, maybe you'll even come up with your own signature sauce.