Do you always plan to dine in the hottest restaurant in advance? Well, most of you will answer this question as no. And you cannot deny that unless you have excellent connections with the chef, it becomes quite challenging to get a reservation in your favorite restaurant. And that too at the last minute. 
Do you have any solution? It's a big yes. Thanks to the innovations and advancements in technology that have brought new applications to lock down the best deals on your restaurants for same-day openings and even last-minute reservations. 
And if you have enough money to spend and impress your date, you have come to the right place. We have come up with the top seven restaurant reservation applications and websites to take your dining experience a notch higher. Without any ado, keep reading to satisfy your intellect.  
Resy – Eater and Ben Leventhal are the founders of the application named Resy, which gives access to last-minute restaurants for anywhere between 10 US Dollars to 50 US Dollars. You will get the deal from the world's best restaurants and imagine the bright future of hospitality. It has been found in 2014 and connects restaurants to highly engaged diners and elevates their dining experience. The application uses Resy operating system to run its business efficiently. Resy OS gives you ease, including table management, customized SMS text confirmations, reports, guest feedback tools, and ticketing, to name a few. You will get everything at one place and even receives invites to the coolest culinary events. You witness an incredible world of restaurants with this application. 
I know the chef – It is the application that keeps track of prime tables in Miami, New York, and Chicago. It is like a concierge-based application giving you the ease to make your personal profile as per your preferences. It also makes it seamless to book hard-to-get reservations at your favorite or great restaurants. You can easily book your favorite drink and seating arrangement, all with this application. There is no denying that several membership options come with this application to raise your dining experience.   
Many times individuals find it really hard to get their desired slot. But you don't need to worry anymore if you are using this app. We have the best relationships in the industry with the chefs, owners, and general managers of amazing restaurants in the town, which makes it all easy.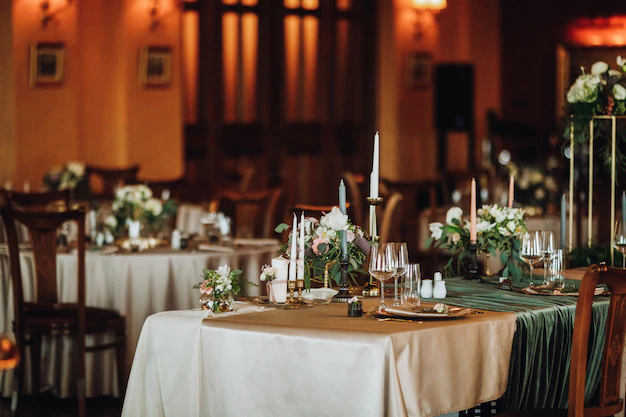 Wuw Wuw – Wuw Wuw is short for what you want when you want. It is the first ethical marketplace to buy, list or transfer any kind of reservations and appointments. Suppose you are the one who has made an appointment but now doesn't want it; you can share it with someone who wants access. In this way, it helps the business to avoid last-minute cancellations. Moreover, it gives plenty of options to both buyers and listers. Buyers can make an offer on any listing and get more information about it. The lister can help the business in transferring the reservation to somebody else. 
Table 8 – This application is available in San Francisco, Los Angeles, Miami, Washington DC, and Chicago. You can get exclusive offers and get your seat booked at peak dining hours. Moreover, some restaurants offer selective seats to the members of Table8, for which you can also get VIP access. The fees could range from 1 US Dollar to 30 US Dollars depending upon your demand, day and time. 
Killer Rezzy – Killer Rezzy is a premium restaurant reservation service application listing restaurants for 25 US Dollars. It even gives you the facility to reserve a special table for two. What's more? You can also experience a special date here as they provide you with the facility to book a section for intimate gatherings. Killer Rezzy is the partner with the best and most loved restaurants so that you can get exclusive access to prime-time reservations for a small fee. Additionally, they also book the reservations for all the members from non-partner restaurants to provide you with the best inventory of restaurant reservations. You need not worry about the membership fees as it is free. 
Zurvu – You can find daily openings with the help of OpenTable searches. Zurvu makes it easy to provide you with the option of booking the best tables with its partner restaurants. The application has automated wait lists so that you can get your desired reservation. And you would be surprised to know that the fee to book a table is only 5 US Dollars. 
Table savvy – It is a Chicago-based application that offers new openings at restaurants exclusively for the members of Table savvy. Besides, who will say no to 30% off on the menu when you make a booking with the minimal fee of 5 US Dollars?
To make a long story short. 
advertisements

There are multiple restaurant reservation systems existing in the current world that caters to your budget and needs. The above-mentioned applications and websites will let you find your favorite restaurant within your budget for a seamless dining experience. No wonder it might seem costly to you, but you will get much more value than it may look. The right application will give you everything by organizing and streamlining its internal operations to deliver a meaningful customer experience so that you will keep coming back for more.