When you finally get the date you have been waiting for, you want to impress. Dinner is a great place for the two of you to talk and learn more about each other, but you don't want to take a special date to just any old place. You need a restaurant with great atmosphere and even better food. Here are 10 California restaurants any date would love.
1. SUR
Founded by Real Housewives of Orange County Star Lisa Vanderpump and primary setting of the spin-off Vanderpump Rules, SUR is a fun and sexy place to go in the Los Angeles area. The staff is known for being especially attractive, so there's always eye candy. You may even get to see one of the members of the show while you eat the delicious goat cheese balls and sip on a fabulous Pumptini.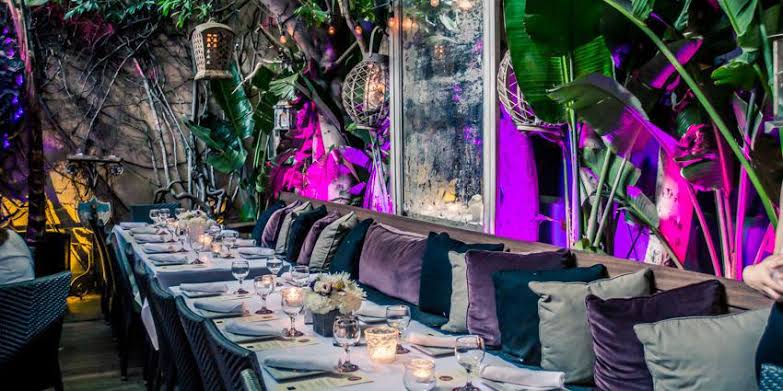 2. Swan Oyster Depot
San Fransisco is right by the water, making it a prime location for incredible fish and shellfish. Be sure to ask your date if they eat seafood before you go, cause it makes up the entire menu. They have items like crab cocktail, smoked salmon, and clam chowder. The food is always fresh and delicious. While they don't require a reservation, the place gets crowded quickly. You are going to want to find a comfortable place to eat outside in the case you can't find a table inside.
3. El Molino Central
This Sonoma favorite is a great place to pick up some out of this world Mexican food like you've never had before. The restaurant is special because everything is made with fresh corn from the mill right there. The tortillas, tamales husks, and even the chips are exquisitely fresh. The beer-battered fish tacos are one of the favorites, but everything on the menu gets the chefs personal approval. The food is moderately priced, but it has high taste. Don't forget to wash your meal down with a beer.
4. Localis
Sacramento developed a strong "farm to fork" motto when it came to their food, and that's a movement we can get behind. The food at Localis is sure to be some of the freshest food you can eat. To keep everything fresh, the menu changes with the season. There are spectacular 5 or 7 course dinner options every night with a particular theme. If the theme isn't up your alley, you can always order off of the a la carte menu as well. Ask the server what wine best pairs with your meal for the night to really get the flavor combination the chef was going for. Achieve the perfect date by booking a romantic stay with one of the best Carmel by the Sea hotels.
5. Farmstead at Long Meadow Ranch
Nothing is more romantic than a delicious dinner straight from the farm in the middle of the beautiful vineyards of Napa Valley. The menu features fancy versions of things you can get from the farm, such as grass-fed steak tartare. Of course, they offer delectable vegetarian options as well. Don't forget to stop at the store on your way out for some of your own wine or olive oil.
6. Langer's Deli
You and your date may not be in the mood for waiting until dinner to get some food. Langer's Deli in Los Angeles is the best place to get a delicious sandwich as good as any deli you can find in New York. The family-owned restaurant has a quaint, friendly feel which helps to ease the tension of a first date.
7. Jocko's Steakhouse
Who knew you could get mouth-watering BBQ in Nipomo? The steak is grilled to perfection on unique metal racks. Every meal comes with all of the fixes of a full BBQ dinner, including potatoes, beans, bread, and even dessert. The place can get quite crowded, so be sure to make a reservation. Also, don't wear a white shirt. Then, you won't regret choosing Carmel hotels as your accommodation when visiting California.
8. Mr. Chow
You can't have just regular Chinese food when you're trying to impress. Instead, take your date to the world-renowned Chinese style restaurant in Los Angeles. Your date will feel like a celebrity as you walk into the restaurant and see the paparazzi outside. However, the real joy starts once you look at the menu. They are known for making some of the best Peking duck in the world, but there are plenty of other options, too. The dishes are especially unique for Chinese cuisine. You may even see a celebrity while you're there since it's known for being a hotspot. You will have to make a reservation well in advance.
advertisements

Food is a way for people to come together. It's a great way for you to get closer to your date, too. Be sure to ask about their food preferences before picking a restaurant to ensure that the night goes well.