Many food enthusiasts like us love experimenting with new recipes and cooking ideas making home cooking easier and more fun. Undoubtedly, home cooking is a healthier choice since each step of preparing your favorite meal is a pleasurable experience. Most of us spend a lot of time preparing each dish with love and care. But sometimes, the textures and flavors don't feel right. 
Be it preparing traditional cuisines or baking some mouth-watering cookies for a family dinner, using simple hacks in your daily cooking can be a lifesaver. However, several small and simple steps can help you enhance the flavors of your food even more. To help you with that, we have come up with some great cooking hacks that can help you master the art even better.
1. Always measure before you pour
Are you tired of trying the same cookie recipe multiple times and still not getting desired results? Most people fail due to imprecise measurements of ingredients. When baking a cake or even cookies, it is imperative to measure each ingredient you use in the dish. Perhaps, using measuring tools like measuring cups, jars, spoons, etc., can be a handy tip to add your ingredients in the required proportion. 
Apart from that, whatever recipe you follow, make sure you convert the scale into measurements available to you. For example, a conversion tool can help you to convert grams into cups and vice versa.
2. Poach eggs in a muffin tray
You can understand the concept of this hack even better if you have a large family. Poaching an egg in a pot takes a lot of time and care. The drawback of following the traditional way is that you only get to poach one egg at a time. But what to do when you're making breakfast for six or even ten members of the family? The answer is simple. 
Try poaching your eggs in a muffin tray. Start by filling each cavity with a tablespoon of water. Next, crack eggs one by one to fill each cavity. Once done, bake it in the oven at 350 degrees for 10-13 minutes. It is an incredible hack that can you cook for several people at a time.
3. Freeze broth in ice cube trays
Some of the traditional cuisines use broth as a mandatory ingredient. However, if you have luckily saved a few cups of broth from your everyday cooking, don't be a fool to dump the rest. The best hack is to pour the leftover broth into ice cube trays and cover them through the plastic wrap. This way, you can prevent the formation of ice crystals on the cubes' surface. Next, whenever you need it, pop out a cube or two and add it to the dish of your liking. 
4. Mix soy sauce and butter to enrich the flavor
You rarely think of adding soy sauce apart from Japanese and Chinese cuisines. But the fact is that soy sauce can be an excellent addition to various savory dishes. So make up a mind that whichever dish needs butter, add soy sauce along with it. The only thing to keep in mind after using this hack is maintaining the salt quantity. Adding soy sauce will give your dishes an earthy and sour taste that enhances your food's flavors.
5. Use bread to keep baked items fresh
Are you tired of saving cookies and muffins from turning stale and hard just the next day? Well, we have the perfect solution for that. To keep your baked items soft and fresh, try adding a slice of bread in an air-tight jar. The trick will help in keeping them as fresh as they were the day you baked them.
6. Skim off excess oil with a spoon
Most of you might understand the struggle of adding minimum oil to the dish and ensuring its texture. But, what if, we tell you that you can cook your gravies and dishes with the required measurement and have the option to skim off the fat afterward. To do that, put a couple of ice cubes in the steel ladle or spoon, and let it cool. Once done, tilt the bowl a little and place the spoon on top of your gravy. The cold surface will freeze the fat and make it stick to it, which you can remove easily.
7. Chill the pastry before you bake it
It is another essential hack that can help you improve your baking skills. Generally, people struggle while rolling and cutting the dough by chilling it during the initial steps. Nonetheless, chilling the pastry for 30 minutes allows the gluten to relax and firms up the added fat. Also, the process keeps your pastry soft and flaky. 
However, it is best to roll and cut the pastry dough the way you want before chilling it. Once you have set it in shape, you wish to or lined it in your pan, place it in the fridge to cool, and settle a little. Take it out once the time is over, and place it into your preheated oven immediately.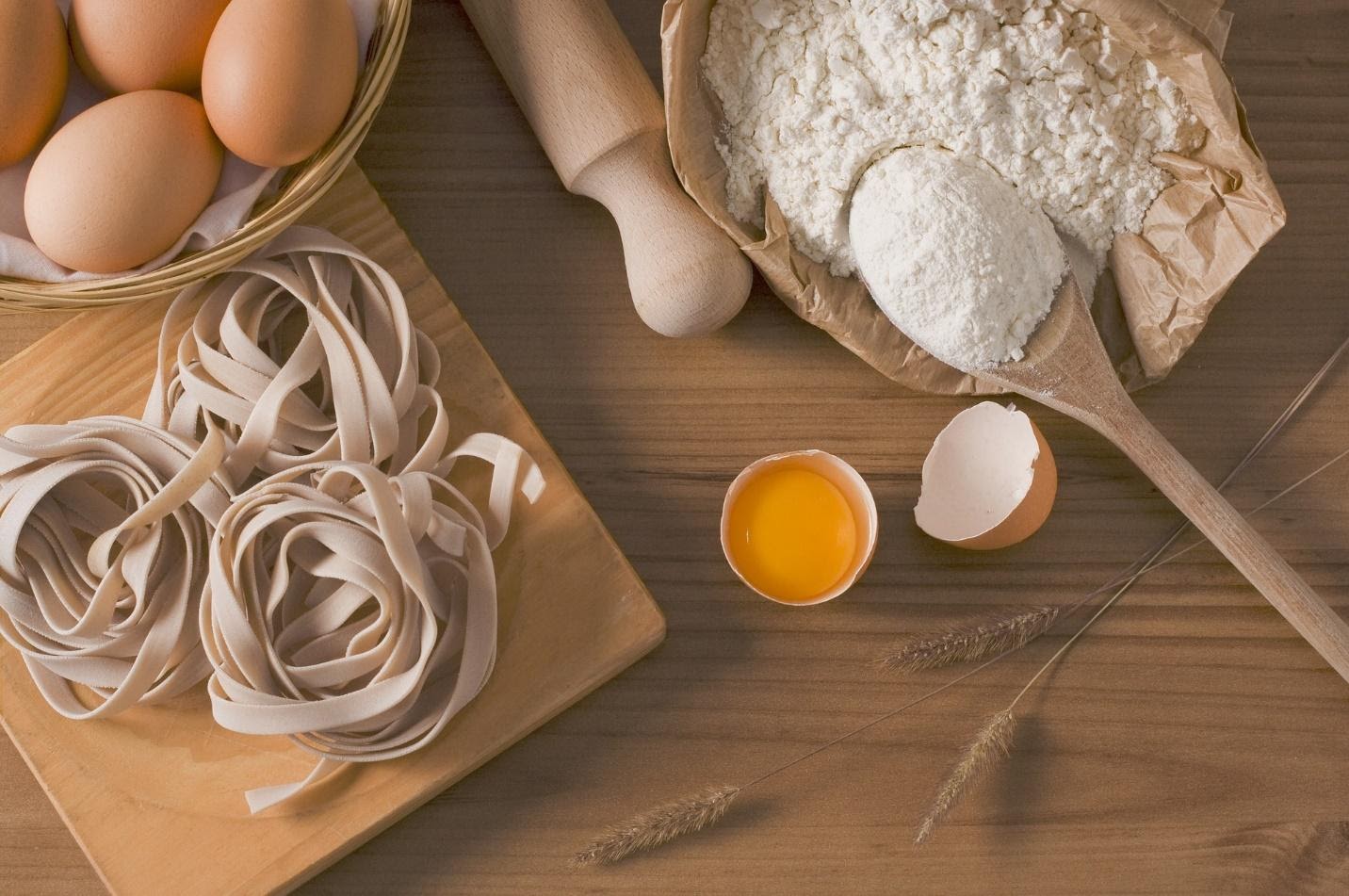 (Source)
8. Crip up your tortilla by baking it
Has the tortilla gone soft? Not a problem. Lay your tortilla on a baking sheet, and then bake it until you get the desired texture. If you aim to make classic tortillas, wrap each tortilla bread between the baking wracks such that they are hanging one space apart. Next, bake them in the oven at 350 degrees for 10 minutes, and your tortillas will become beautifully brown and crisp. They will stick in that position, making it easier for you to add tortilla fillings and eat them.
Conclusion
There are hundreds of cooking and prep hacks that can help you make the cooking process more manageable and enhance your food's flavors. Some of the easiest hacks that we've listed above can help you deal with the cooking process's everyday issues. Try using these tips and tricks since they are time-efficient and add flavors to your everyday meal.