Let's be honest CBD oil does not taste all that great but has a world of health benefits. It can be used to help relieve pain, reduce anxiety, and may even help with the symptoms related to cancer treatment. There are even more studies being conducted on other benefits, too, which you can read about here. 
Why Should I Cook With CBD Oil?
Is it possible that CBD oil is the long awaited panacea to a variety of diseases? Only time will tell, but if you suffer from high anxiety or pain, using CBD oil in your cooking could be the way to go. This is especially true if you're having a hard time taking it straight or just want to cover the taste. You can also get Intrinsic Hemp online.
CBD Oil is likely already part of your holistic toolkit to deal with high blood pressure, anxiety, nerve pain, or trouble sleeping. With CBD hemp oil is an ingredient that many favorite dishes can be upgraded easily and healthily. You can check and get it at https://www.thehempire.com/best-cbd-oil/high-blood-pressure/, there are many CBD reviews for other needs.
These recipes are merely the tip of the iceberg. You can use CBD in appetizers, the main course, or even dessert. Now – let's go make some dinner! 
Best CBD Recipes to Try 
Southern Style Chili
 Nothing beats a pot of homemade chili on a cold winter night – southern style chili is some of the best. It can take a bit of time to make, but when made right, this chili is the stuff that will earn you serious bragging rights. No chili cookoff is complete without it!
Ingredients
1 pound of ground beef
1 medium yellow onion chopped(or diced if you want smaller bits)
1 can of kidney beans drained and rinsed(16oz)
1 can of tomato paste(8oz)
1 can of diced tomatoes (15 oz)
1 shaker of chili powder(you can be cheap and buy great value but I recommend buying a good quality spice mix)
Your choice of CBD oil.
Instructions 
Start by heating up some olive oil in a medium pan on medium heat and add the onions. You'll want to cook them until they start to brown. Use a wooden spatula to stir them a bit and keep them from burning.
Once they have browned, add your beef. Use the spatula to break up the meat as it browns. When you see no more pink, remove from heat and place an empty cooking pot on the eye and reduce to low heat if your oven has a simmer option use that. 
In the pot, combine the beans, meat, onions, diced tomatoes, half of the tomato paste and a cup of water. When using the chili powder, it really is up to your own tolerance. Some people use a lot but remember – it's easier to add a little and then add more. Start with about 2-3 tablespoons. Let simmer for about twenty minutes stirring occasionally. 
At the twenty-minute mark, taste and see if the flavor is where you want it. If not add more chili powder and simmer longer. During this simmer process is also where you need to add your CBD oil. Use the recommended dosage on the bottle. The longer you let your chili simmer, the stronger the flavors will be. 
Just don't let it dry out – you want it to be thick but not absent of any liquid. You can add a little more water as you simmer and use the remaining paste to thicken if you find that it has become soupy. 
Chipotle Beef Tacos
Tacos are another good host for the oils. The complex flavors of the seasoning assist with covering up the taste of the oil, and who doesn't love taco Tuesdays? This taco recipe s rather straightforward.
Ingredients
1 ½ -2 pounds of ground beef
1 can of rotel(10oz)
1  can of chipotle salsa (8oz)or chipotle powder
1 can of black beans(16oz)
1-2 packs of your favorite taco spice blend
Your choice of CBD oil
Taco shells
Toppings of your desire.(jalapeno slices, sour cream, shredded cheese, etc)
Instructions
This recipe is incredibly simple. Start by heating some olive oil in a pan on medium heat. Add your beef and use a spatula to break it down as it cooks. Once the beef is cooked, thoroughly drain off the fat and oil then add your spice packs along with one cup of water and stir it all together. 
Bring your heat down to a simmer and add in the beans and rotel. Continue to mix everything together. Now a note on the chipotle if you want the tacos to be wetter, you can use a salsa. Start with about a quarter of a can and mix it into the simmering goods. If you want tacos that are a bit more dry, then use about two tablespoons of chipotle powder. 
Either way, you'll continue simmering until the flavors are where you want them to be. Add the recommended dosage of CBD oil during the simmering process.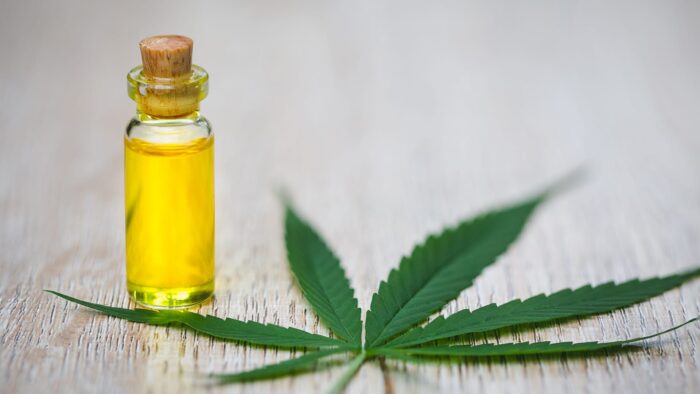 Sausage Cheese Dip
Here's one more recipe to try. This dip is super savory and rich and probably the easiest recipe you'll ever make. In the ingredient list the can of black beans is optional but I think it helps to level out the richness of the dish.
Ingredients
2 pounds of mild or spicy sausage
2 cans of rotel (10 oz)
2 blocks of Velveeta cheese, either white or yellow 
1 can of black beans (16 oz)
Your choice of CBD oil
Instructions
Put a Crock Pot on the highest heat setting. Cut the cheese into one inch slices and place evenly as possible in the bottom. Once this is done, cover and head over to the stove. 
Heat up some olive oil in a skillet on medium heat. Once the oil is hot, add your sausage and break up with a spatula as it cooks. Once fully browned, take off the heat and drain. 
When all the grease is drained off, add it directly into the crock-pot with the beans and rotel. The only tricky part is stirring it. For the first bit, it is going to act like a stretchy half melted mess but as the cheese melts it will be easier to stir. If need be, you can let the cheese set in the crock-pot on high for a couple more minutes until you stir it. 
Once it seems the cheese is evenly melted and you don't see clumps as you stir, you'll want to put the crock-pot on to keep warm. Let the heat of the crock-pot come down and add your CBD oil. 
Serve with chips and enjoy.
advertisements

Cooking with CBD – Enjoyable and Delicious
This barely scratches the surface of all the fantastic recipes out there. There are a ton of ways to include CBD oil into your cooking routines. When you cook with CBD oil, savory recipes are best, but there are plenty more you can give a try. Not all CBD oils are considered equal, especially when it comes to cooking, so make sure you consider some of the best here.