Who moves around anymore looking for eateries? Food discovery apps made life so convenient. Right from your office or home, you can order for your desired meal or find the best eating joint near you.
While the idea of the apps is fascinating, choosing the best food discovery app can cost you loads of time. But, you don't have to try all the apps popping around. We have listed the best food discovery apps in the market.
1. Munch
Whether you're at home or traveling, Munch provides great restaurant search options. Not only is the app is easy to use, but it also tracks your likes and dislikes, then uses the information to provide restaurant suggestions.
Munch turns out to be the latest food discovery app and stands out because of ingenious pricing innovations. Users of the app benefit from low pricing in restaurants during off-peak hours.
One problem many food lovers face is locating food joints. But munch uses GPS voice navigation for the seamless tracing of your chosen restaurant.
2. Yelp
Wherever you go, you can use Yelp to find the best restaurant or cafe. The app has millions of reliable restaurant reviews across the globe. And it is compatible with Android, iPhone, iphone6 and iphone6 plus.
With Yelp, you can order, make reservations, and review menus. Latest versions of the app have a direction button that you can use to track distance to your preferred joint.
3. OpenTable
If you want rewards for your restaurant escapades, OpenTable is the perfect app for you. Apart from being easy to use, users get points they can redeem for future dining experiences.
Again, you can use the app to locate a restaurant, find your favorite cuisines, and make price comparisons. When something urgent pops up, you can cancel or change reservations and reorder later.
4. Foursquare
Have you ever had a great experience that you were burning to share with everyone? Well, Foursquare offers more than any ordinary food app. You can share every food or drinking experience via social media.
Besides, it is more of a community because you can follow your friends, family, and influencers.
With the app, you can read tips from other users, not reviews, and keep a history of your experiences.
Many food discovery apps have flooded the market. But efficient apps are rare. Apps which have few bugs, easy usability, and load faster stand out the most.
5. Friendspire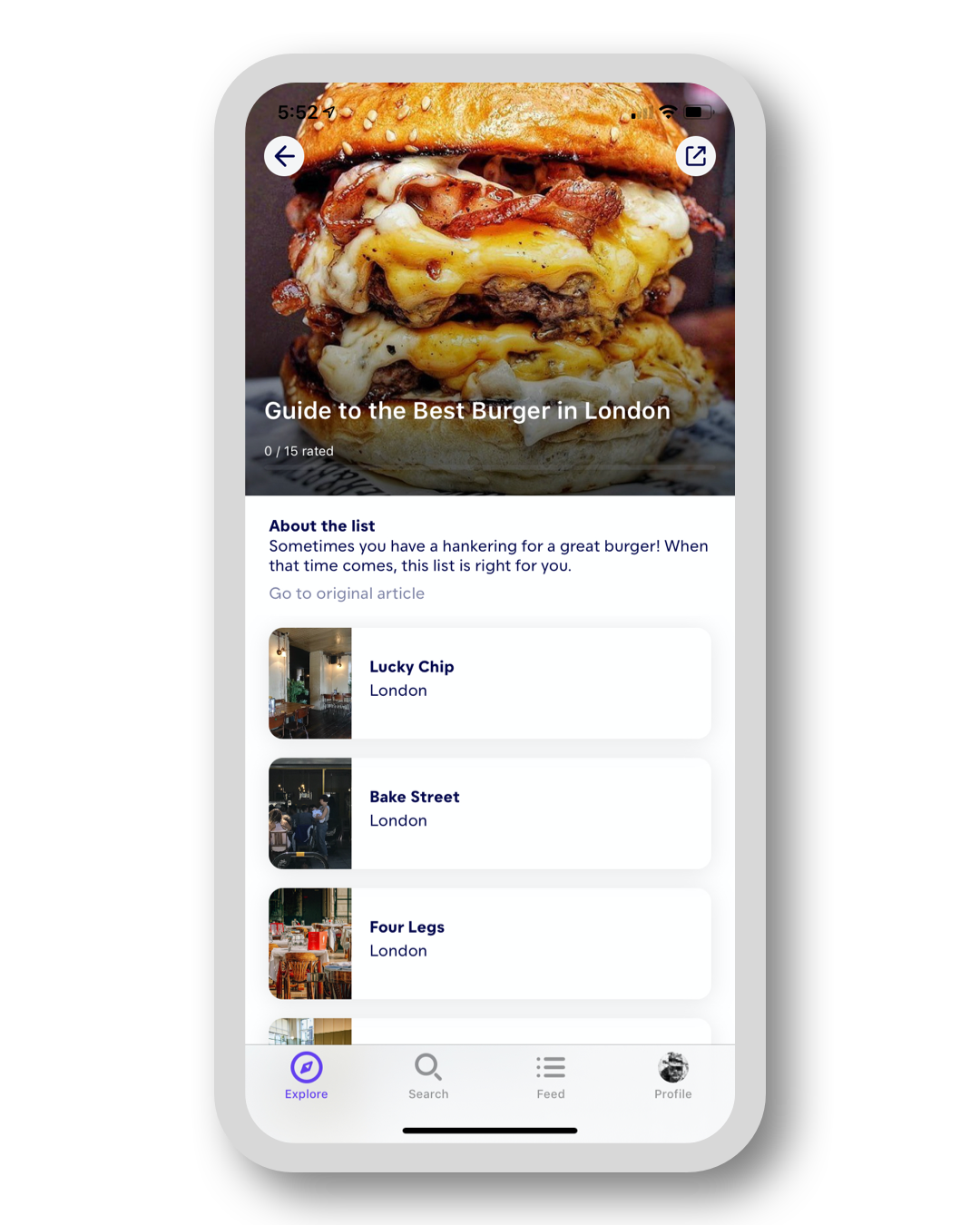 Friendspire let's you find recommendations from the people you trust the must – your friends. The team was tired of the fake, purchased, or often just irrelevant reviews they would found online; so they created Friendspire. The app is beautifully designed by a scandinavian designer, and executed perfectly. Friendspire is compatible with all mobile devices, and soon available on desktop as well.
advertisements

TOPIC: Best Food Discovery Apps