Sundays are the best days of the week. It's what keeps most of us going throughout the weekdays. Have you heard of the silver lining at the end of the storm? That is what Sundays mean to me. When I wake up on a Sunday, I want to have an amazing breakfast, but I don't feel like making it. Have you ever felt that way? Movies have made our imagination go wild; all we want is to wake up with the smell of pancakes, eggs, bacon and sausages. Is that too much to ask? Do we not deserve that after a week of hard work? Alas, we have to get up and make something ourselves.
Going through this dilemma every weekend made me look up recipes that were easy to make and tasted amazing. I also got a romantic breakfast idea from CouplePlaces.com. Here mentioned below are my six favorite lazy Sunday recipes.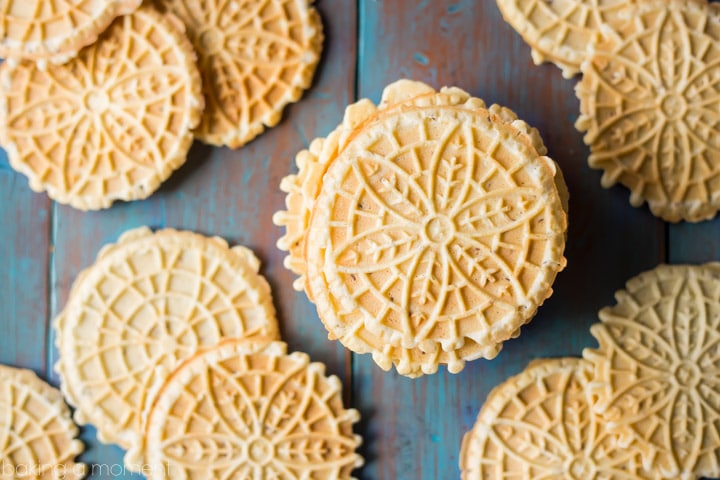 1. Pizzelles
Pizzelles are an authentic Italian recipe. While there are many ways to make pizzelles, I'll tell you how to make pizzelles the easy way. The ingredients you need are fundamental, and you'll surely find them in your kitchen. The first thing that you need to do is take two eggs, sugar according to your preference, a pinch of salt and beat them together. Once you're done with that, you'll have to add three tablespoons of oil, one tablespoon of vanilla essence and two teaspoons of cocoa powder. After that, you have to add half a tablespoon of baking powder and 1.5 cups of all-purpose flour.
Once all this is done, put one tablespoon of batter in each mould of the pizzelle iron, and within a minute your pizzelles will be ready. All you have to do is put on some whipped cream and eat it with fresh strawberries.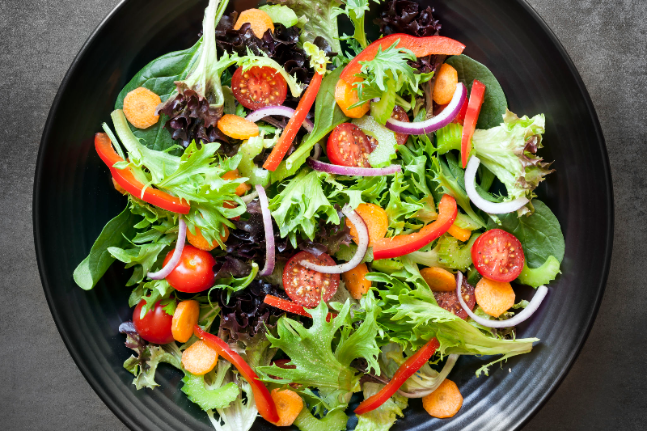 2. Salads
Salads are another healthy and easy way to start your day. If you're looking for something light yet healthy then this is what you need. Fruit salads leave you energetic throughout the day. The best thing about it is that you're surely going to have fruits in your refrigerator. All you need is an apple, a banana, five dates, oranges, and frozen berries. Although you can use as many different kinds of fruits as you want, I like the ones that I have mentioned. Once you've diced all the fruits, put in a ¼ cup of orange or pineapple juice, squeeze a lemon and top it off with ½ spoon of cinnamon.
3. French Toast
While there are many fancy ways to make French toast, I'll stick to the delicious yet easy recipe on Sundays. Who wants to spend their day cooking when you can get so many other things done? The first thing that you have to do is take a few slices of bread (as much as you feel like eating) and then cut them into any shape that you like (I like triangles).
The second thing that you should do is take two eggs, a glass of milk, a spoon of vanilla essence and some sugar. Mix everything. Dip the bread in the mixture and then put it into the oiled pan. Wait for a minute on each side, and the amazing French toasts are ready. Sprinkle some cinnamon, cut up some fresh berries and you're ready to go.
4. Baked Dome Eggs
If you want to eat something delicious and don't want to put in the effort, then this is the recipe for you. The first thing you have to do is take a cup and a tablespoon of cooking oil. Smear the oil inside the cup and then add an egg, a few pieces of bacon, some finely cut spinach and stir. Add salt and black pepper according to your liking. Once you're done with that, put it into the microwave for 5 minutes.
This is an incredible recipe with things that are generally present in your home. It will save you a trip to the store and keep you energetic.
5. Sandwiches
While I do have a sweet tooth, savory food is much more down my alley. I love sandwiches but often can't find the time to make them during the week. That's why I wait until every Sunday. Here mentioned below is an easy recipe that I follow:
The first thing that you have to do is to oil the pan and heat it. Take two potatoes, cut them into small cubes and put them to simmer in the pan. While the potatoes are on the stove, take the meat of your choice (I take chicken), put it in the pan along with the potatoes. Add a teaspoon of salt, two spoons of black pepper, one tablespoon of soya sauce and vinegar. With a medium flame, let it cook for 10 minutes. Use a wooden spoon to mix ingredients after every two minutes. Once it's ready, put the mixture on a piece of bread, and add a slice of cheese and put it into the sandwich maker. Congratulations, you've made yourself amazing sandwiches.
6. Omelet
Having an omelet for breakfast is sure to keep you full for quite some time. Here is an easy recipe to make the best omelet ever. Take two eggs and whisk them. Add a finely diced onion and tomato. Add two green chilies (or one according to your preference). Once you are done with it, add some finely cut spinach and a pinch of salt and black pepper. Heat the oil in the pan, put the mixture inside and put the lid over it.
advertisements

On a very low flame, let it cook for 1 ½ minute and then flip it to the other side. Put two slices of cheese on the top surface and cover it again. After 2 minutes, take off the lid, and you'll have an omelet ready for lazy Sunday.
Once you've mastered the above-mentioned dishes, you'll stop fantasizing of the hot guy making you breakfast in bed and be the hot person making yourself the best breakfast you'll ever have. The above-mentioned ideas are my go-to recipes, and they've made my Sundays more wonderful.