Newcomers to the world of CBD can often be overwhelmed by a series of choices. There are tinctures, gummies, capsules, edibles, and much more – not to mention the array of choices within these categories.
Gummies and tinctures are exceptionally popular options, often beating out the other categories. But should you buy CBD gummies or tinctures? There are many factors that determine whether CBD tinctures or gummies are the best picks for you. The sections below should help you figure out how to spend your hard-earned money and get the most out of CBD.
The Pros and Cons of CBD Tinctures
CBD tinctures also go by the names CBD oil or CBD drops. Essentially, these items consist of CBD suspended in a carrier oil such as MCT or hemp seed oil. The user takes them sublingually, which means dropping the oil beneath the tongue.
CBD oils are perhaps the most common item you'll find on the market. They are the original in CBD consumption, leading to a vast array of strength and flavor options. While this can be overwhelming for some people, it also means you have the most significant degree of control over your CBD consumption. Like all consumption methods, CBD oils have pros and cons.
CBD Tincture Pros
Options:

Tinctures come with the broadest degree of strength options.

Immediate effects:

When used sublingually, CBD oils usually take around 15 minutes to take effect.

Versatility:

There are many ways to employ CBD tinctures, including cooking with them.

Control:

The user can always decide how much CBD they want to take by altering the number of drops they use.
CBD Tincture Cons
Flavor:

Often, CBD tinctures have a bitter, earthy taste. The consistency is not to everyone's liking, either.

Unusual method:

For some people, sublingual consumption requires a learning curve. It's not the most familiar consumption method.

Messy:

There is sometimes mess involved when using CBD oils. Spillages are not unlikely, especially if you're carrying CBD on the go.

Unreliable dosage:

The onus is on the user to ensure consistent CBD intake. You have to measure out the CBD oil yourself and there is no guarantee of a consistent CBD intake in every dose.
The Pros and Cons of CBD Gummies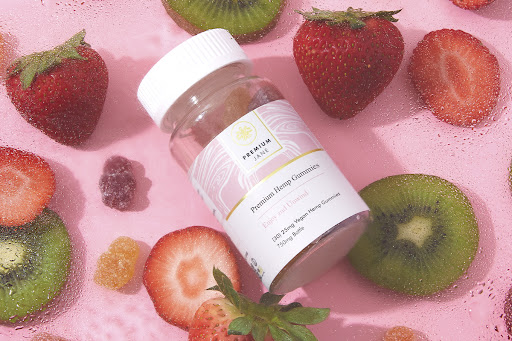 Gummy candies infused with CBD have become a vastly popular corner of the market. Their delicious flavor and easy consumption method make CBD something for people to look forward to.
There is a lot to love about CBD gummies, but they also have some disadvantages.
CBD Gummies Pros
Tasty:

Above all, gummies are renowned for their delicious nature. It's easy to form a consistent habit with them because they become something you look forward to.

Options:

As another popular product, there are lots of options when it comes to CBD gummies. You can buy CBD gummies in all manner of flavors. However, they come in fewer strengths than CBD oils.

Convenience:

Taking CBD gummies could not be easier – all you need to do is pop a gummy in your mouth and consume it as usual.

Mess-Free:

What's more, gummies are perfect for carrying on the go because there is no risk of mess.

Pre-measured dose:

One significant advantage for a lot of people is that gummies contain a pre-measured dose of CBD. The manufacturer has done all the hard dosing work for you, allowing for a consistent dose of CBD.
CBD Gummies Cons
Little flexibility:

The problem with a pre-measured dose is precisely that – you can't alter the dose as you see fit. It's possible to double up on gummies or cut them in half, but there is much less wiggle room than tinctures.

Slow acting:

When you eat a CBD gummy, it must be processed through the digestive system before your body can make use of the CBD. It can be over an hour before you feel the effects.

Low bioavailability:

The digestive process also means that not all of the CBD is usable. CBD edibles have a

very low bioavailability

, which means you get less bang for your buck.
Are Tinctures or Gummies the Better Choice for You?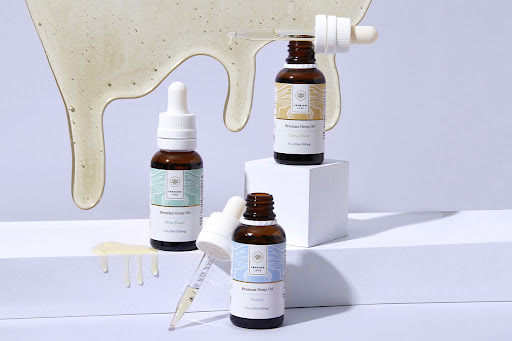 Every CBD user is different, so deciding whether tinctures or gummies are better is a personal choice. The fact of the matter is that something different will suit everyone.
When looking to buy hemp gummies online, it's essential to consider whether they are right for you. It's vital to form a consistent routine with CBD if you want the best results, so finding a product that aligns with your lifestyle is critical.
advertisements

Both tinctures and gummies have drawbacks and advantages. Weigh up the pros and cons to determine which product best suits you. And remember, no matter which product you opt for, choose a reputable brand with high-quality products to get the best results.