Food trucks are becoming the food trends and key player in the US culinary scene. They have a unique approach to food; they're accessible and affordable, which makes them popular. One might say that mobile food trucks were the cradle that launched the stardom of street food across the US and the world.
Today, we can see them shaping foodie culture by providing people not only with scrumptious food but also making it affordable for everyone. Hence, food trucks went from barely a concept twenty years ago to an authentic experience that sways the culinary world in its direction.
You can witness this in every major city or foodie hub, food trucks from Orlando to New Orleans are becoming the forefront of culinary innovation.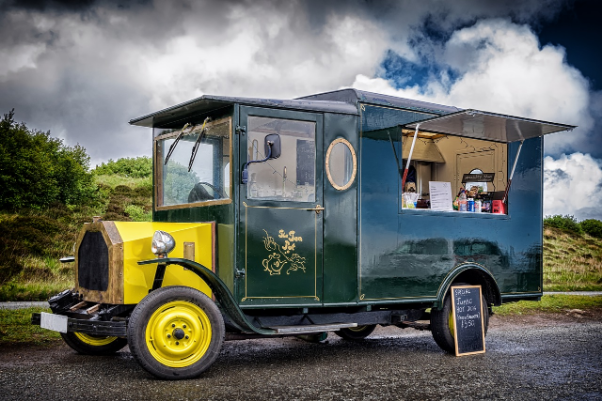 The Food Truck Business Today
Running your own business comes with a few challenges. However, the industry is booming but one of the main downsides of opening a food truck is the lack of space for storage and food prep. So, many food truck operators have turned to commissary kitchens or renting a commercial kitchen shared space. These kitchens provide many of the benefits of a brick-and-mortar store. So, now you might be wondering is it time to get in the game. What are the main reasons people across the states are investing their money in the food truck business?
In 2019, we've seen food trucks become a favorite place for people to enjoy freshly prepared food and different cuisines. If you're on your way to work, lunch break, dinner, city park, festival or a concert, you will see a dozen of them parked nearby. So, what can we expect from these mobile businesses in the future? Is it just a trend that will be forgotten in a few years or will food trucks become a vital part of our every day's life?
Let's find out!
Fast & Convenient
When walking around big cities or even visiting some of our finest beaches, did you notice how many food trucks are parked in these areas? These mobile restaurants are preferred both by tourists and locals as it's so much more convenient to buy the food there than wait for it in the restaurants. You will wait only have to wait for a few minutes until you get your freshly prepared dish. If there is an issue with your truck's ac system, look for any commendable Truck fleet ac services to help you so you can continuously serve your customers conveniently.
Variety
As this fast-paced lifestyle is forcing us to always be on the move, it's great that you can simply pull over, buy a warm, delicious meal, and continue with your day. Also, the wide variety of choice among all of these food trucks guarantees that everyone finds something for themselves.
Personal Connection
One of the many reasons why food trucks are so popular right now is the personal connection they can establish with their customers. After all, today's customers are looking for more personalized experiences, they want the attention they deserve, and they want to be treated individually.
When owning a food truck, that's exactly what you're doing – being focused on one person at a time.
Future Predictions
In 2019, it's expected that the food truck industry alone will be worth around $985 million, and that's a 20 percent increase from 2017. As society is getting used to this trend, launching it as a business will become less risky. People will feel encouraged to purchase their own food truck and invest.
The risk is even lower when we consider the fact that this is a mobile business. In other words, if you've launched your food truck business in one area and it's not working out for you, you can simply move your truck to another location and try your luck there.
Your business is not attached to a certain place, which makes it easier for you to experiment with different approaches until you find the right formula.
However, keep in mind that this is a very competitive market and you will need to work hard to win over customers' hearts and grow your business. Not to mention that you need to bring something different to the table (pun intended!).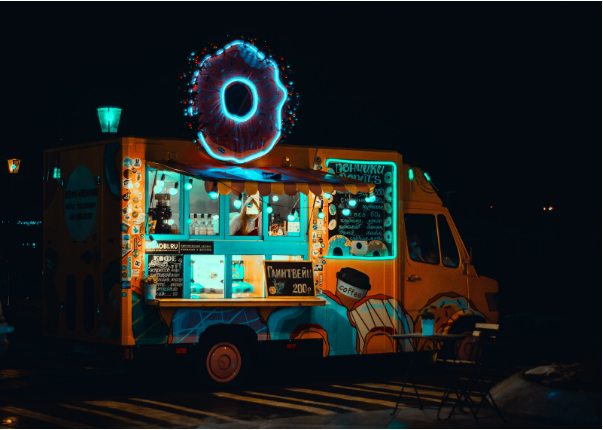 Conclusion
Selling food face-to-face is a crucial part of the culinary industry. This intimate nature helps you learn more about your customers and provide them with the products they will adore. Having a food truck business enables you to become an active part of your community, and that's something customers will always appreciate.
After all, they might come to a food truck just to eat, but if they decide to return, it's always because of the great experience you're providing.
advertisements

As customers search for more personal interactions, unique experiences, and to support small businesses, it's inevitable that the food truck scene will only grow in the future. In fact, they are a modern format that promotes regional flavors through lip-smacking food. What's not to like?