Partaking warm lunch while at work or school makes strenuous days better. Even so, it can be daunting to keep the food warm, if you do not have the necessary tips. This article offers you five of the most effective yet simple hacks that you should try out daily.
To keep your lunch warm
1. Invest In A Good Lunch Box
While there are many lunch boxes available in the market, not all of them will keep your food warm. Invest in the right products such as the Japanese bento lunch box and you will forget about eating cold meals. Always ensure that the lunch box is completely sealed.
Remarkably, you can test whether a lunch box will keep the food warm beforehand. This requires you to calculate the amount of time that it takes before you or your family takes lunch and hence store food for that long. The product will be worth the purchase and use if it keeps your food warm for the expected duration. Still, the lunch box should not have any cracks and the lid must fit perfectly.
2. Insulate Your Thermos or Lunch Box
Wrap your thermos or lunch box in napkin, towel, sleeping bag and the food will remain warm for a long time. Avoid using brown papers because they do not offer enough insulation. You can use a rubber band to ensure that the insulating material remains intact.
3. Separate Warm and Cold Items in Your Lunch Bag
One of the reasons why your lunch gets cold quickly is because of placing the lunch box next to cold items. Always separate the items using napkins and other materials to ensure that the food does not cool down quickly. It may be worthwhile to pack lunch in a special bag to avoid the hassle of separating the items.
4. Pack Your Food When It Is Extremely Hot
Your lunch will be warm for long if you heat up the food to the boiling point before packing it. Note that a good lunch box remains intact even when you pack hot food. You could use a thermometer to ensure that the food has reached its boiling point.
While transferring the food, you should always pre-heat the lunch box or thermos. The process requires you to warm water in the microwave until it is completely hot. Pour the water in the container and close the lid. You should hence wait for a few minutes and pour in the food. The method works perfectly if you are dealing with hot soup. Also, it is critical that you pack the food as the last thing that you do before leaving the house.
Being choosy on the type of food to pack for lunch that you pack may help. Lunches with a lot of soup may require you to take extra caution when packing it, so that it remains warm. On the other hand, snacks can be enjoyed while slightly warm.
5. Use a Hot Water Bottle
If you do not have a lunch box or thermos, fill a water bottle with hot water and place your food on top of the water. The food must be packaged in quality plastic bags. Be careful when packaging to avoid damaging the plastic bags and thus causing a leakage of water into the food.
advertisements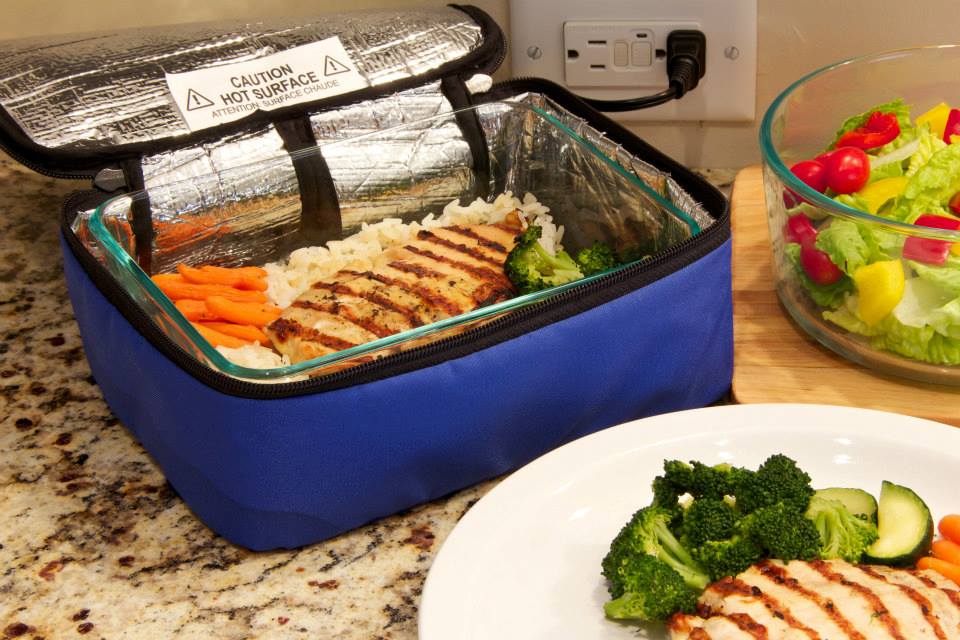 The Bottom Line
All in all, there are many hacks that you can try to keep your lunch warm. The most important aspect that you must remember is that your food must be insulated enough to keep it warm for a long time. Investing in quality products including a lunch box, thermos, or even a hot water bottle is also vital.