Just like humans, the way to a happy puppy is also through their stomach. Cooking and feeding your puppies with healthy yet delicious recipes is a great way to express your love. 
We have curated a list of the five best homemade dog food recipes that will make your beloved pet wag their tails for more. 
This article has all your concerns covered whether you are looking for homemade dog food recipes for skin allergies, vegetarian options, or homemade dog food with chicken or beef. 
Homemade Dog Food Recipes
Is homemade food good for puppies? According to experts working at this dog boarding in stuart fl There is nothing better. If you feel your dog is being deprived of the proper nutrients and it is adversely affecting their health, you should not think twice before including the following healthy dog food recipes in their diet. 
Just because a recipe calls for healthy ingredients does not mean the dish has to be boring. We have come up with five of the best homemade dog food recipes that are equal parts yummy and healthy and will be delectable treats your dog will love. 
But, before you attempt any of the following dishes, make sure to go through the list of human foods dogs cant eat to make sure your pet remains healthy.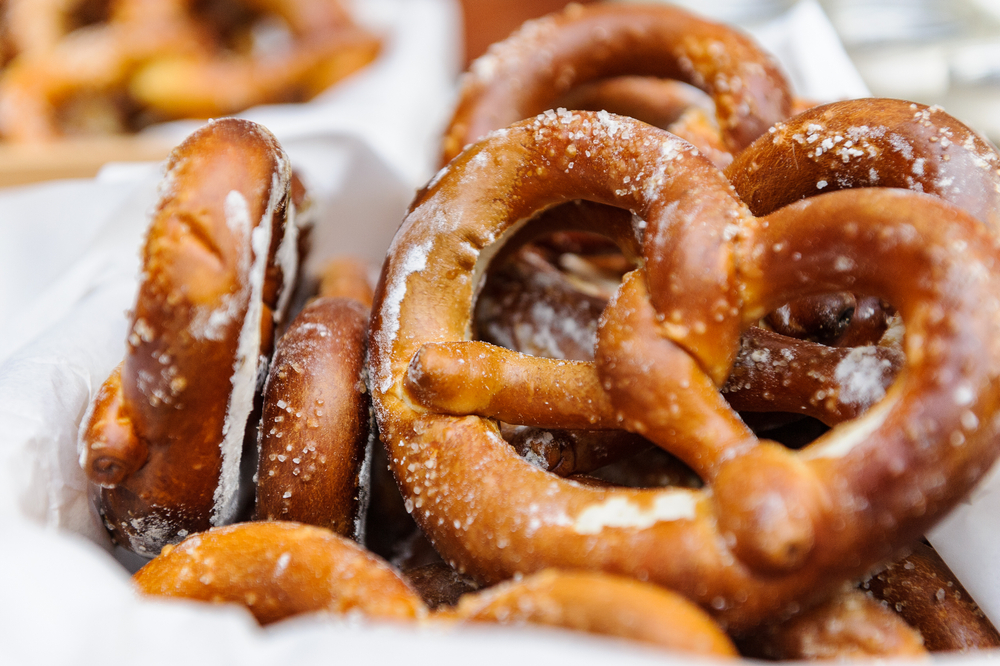 Apple Pretzels
Ingredients 
2 cups oat flour

¾ cup rolled oats (Avoid instant oats as they are too processed to be beneficial to your dog.)

1 cup unsweetened applesauce

1 egg
Directions
Preheat the oven to 350°F.

Put two cups of oat flour, ¾ cup of rolled oats, and one cup of applesauce in a bowl. 

In another bowl, beat one egg. 

Add one tablespoon of the beaten egg over the dry oats and applesauce mixture. 

Keep the remaining beaten egg separately to use later. 

Stir the mixture into the consistency of a dough. If the dough is sticky, add a little bit more dry oat flour to refine the consistency. 

Take a small amount of the dough and roll it into the shape of a tube. Turn the tube-shaped dough into the shape of a pretzel by twisting the ends around each other. 

Place the pre-baked pretzels onto a sheet of parchment paper and brush it with the leftover beaten egg.

Bake the pretzels for around 40 minutes until a deep golden crust is formed on top of the pretzel. 

Cool the pretzel for at least 20 minutes before presenting it to your dog for their enjoyment!
ALSO READ: 6 Healthy Biscuit Spread Ideas For A Full Breakfast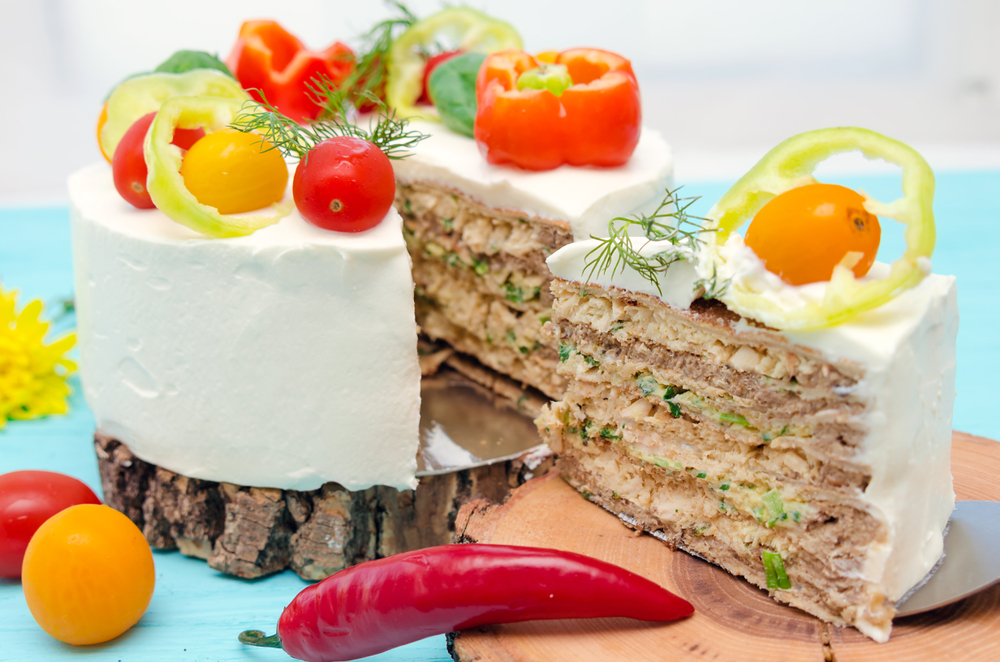 Meat Cakes
Ingredients 
3/4 cup brown rice

1 ½ cups water

1 potato

2 carrots

1 celery stalk

½ lb ground beef

4 eggs

Salt

Olive oil

½ cup rolled oats
Directions
Preheat the oven to 400°F. 

Grease 2 large muffin tins with olive oil and set them aside.

Put a saucepan on a medium flame and add the brown rice and water. Cook the rice for about 20 to 30 minutes until it is soft and chewable.

Let the rice cool down. Then, fluff it up and set it aside.

Grate the potatoes, carrots, and celery stalks. 

Add the grated vegetables into a bowl along with the ground beef and eggs. Mix everything with your hands or a wooden spoon.

Add salt,

olive oil

, oats, and cooked rice to the blend, and mix it well.

Take the muffin tins and fill each tray with the meat mixture. Make sure to pat the mixture into the tin so that it remains firm.

Bake for 40 to 50 minutes. 

Let the cake cool down before serving it to your beloved pet. Seal the leftovers in a plastic bag and place them in your refrigerator or freezer for future treats.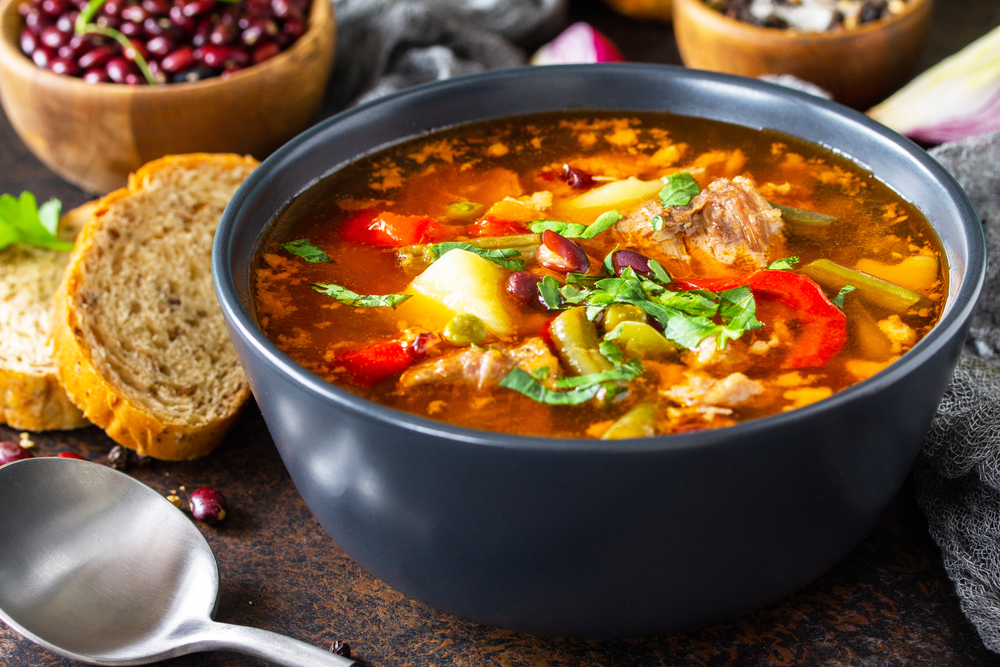 Diabetic-Friendly Vegetarian Stew
Ingredients 
Chana dal

Brown lentils

Black-eyed peas

Green split peas

Pearl barley

25 ounces pumpkin puree

Broccoli

Carrots

Green beans

Spinach
Directions
Thoroughly rinse approximately 1 pound of all the lentils and beans and set them aside. 

Into a bowl, add around 30 cups of water and bring it to a boil.

Add all the lentils into the water and reduce the flame to medium. Stir occasionally.

Add 25 ounces of pumpkin puree to the blend. 

Cut the vegetables into small cubes and add them to the pot. 

Reduce the flame to medium-low and stir the mixture until the lentils and the vegetables absorb all the water. 

Let the mixture cool down before serving.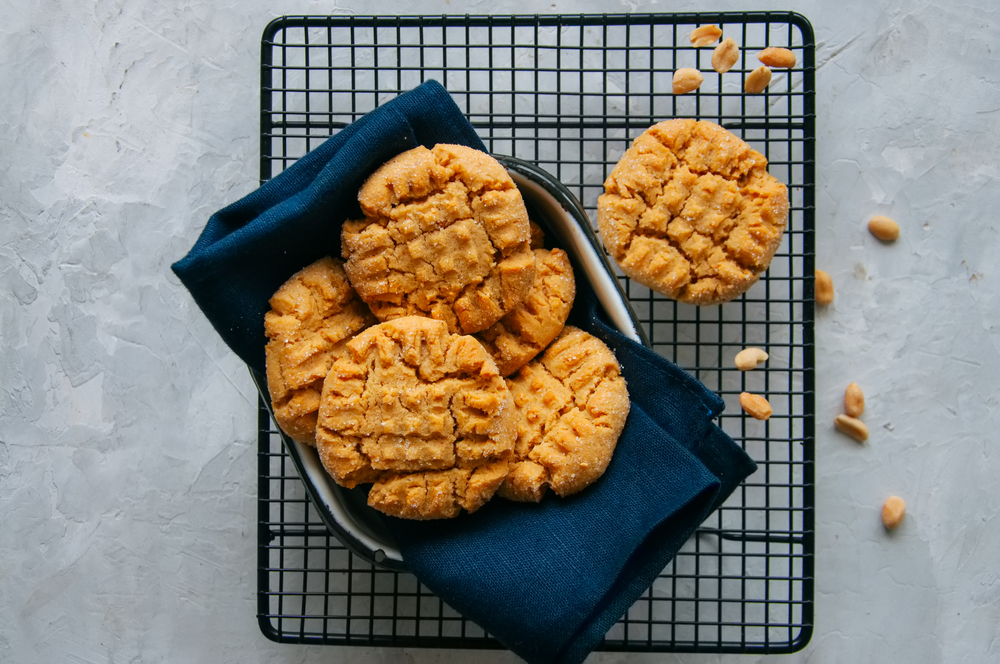 Pumpkin and Peanut Butter Treat
Ingredients 
3 tbsp unsalted peanut butter (Check the ingredient list and make sure it does not contain

xylitol

.)

1 cup pumpkin puree

2 eggs

2 ½ cups whole wheat flour

 ½ cup oat flour

1 cup shredded carrots
Directions
Preheat the oven to 350°F.

Whisk the eggs, pumpkin puree, and peanut butter in a large bowl. Make sure the peanut butter does not contain xylitol. Click here to see more recipes for dogs you can make with pumpkin.

To the mixture, add the whole wheat flour, oat flour, and carrots. Mix everything into the consistency of a dough. 

Sprinkle some flour on a surface and roll out the dough until it is ½ inch thick. If the dough feels sticky, dust a bit more flour on top. 

Using a cookie cutter of your pup's favorite shape, cut the dough and place the pieces on a parchment-lined sheet. 

Bake the cookies for 30 to 40 minutes until golden brown. 

Let the cookies cool on a rack before serving them to your pup.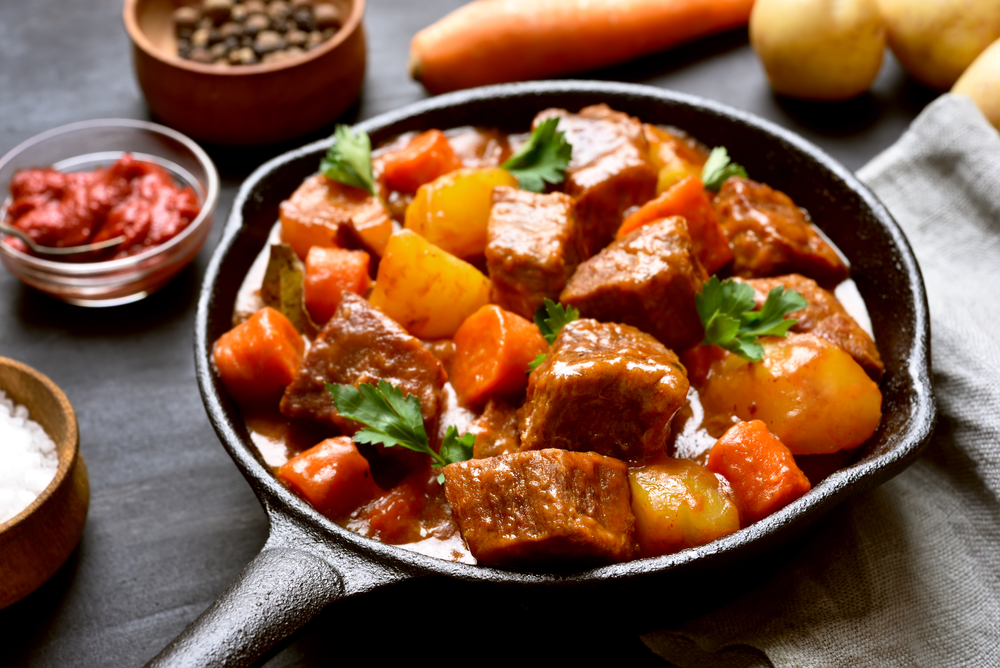 Beef Stew
Ingredients 
Beef chunks

Sweet potato

Carrots

Green beans

½ cup of your flour of choice

Water

Vegetable oil
Directions
Take the sweet potato and cook it until it becomes a little tender but firm. An easy hack is to microwave it in a safe plastic bag for 5 to 6 minutes. 

Dice all your vegetables — sweet potato and half a cup of carrots and green beans. 

Take a pan and heat a tablespoon of the vegetable oil in it. 

In the oil, add the beef chunks and cook for about 10 to 12 minutes, or until they are well done. 

Remove the beef chunks and set them aside. Make sure the beef drippings remain in the pan. 

Heat the pan over medium-low heat. Slowly add flour and water to the leftover drippings and whisk to create a thick gravy-like consistency. 

Add the beef chunks and the diced vegetables into the gravy and stir until everything is well-coated.

Cook the mixture for 10 to 15 minutes, or until everything is tender and chewable for your pet. 

Before serving the stew to your pup, make sure to cool it down. 
ALSO READ: Top 3 Simple & Healthy Breakfast Recipes for Your Morning Boost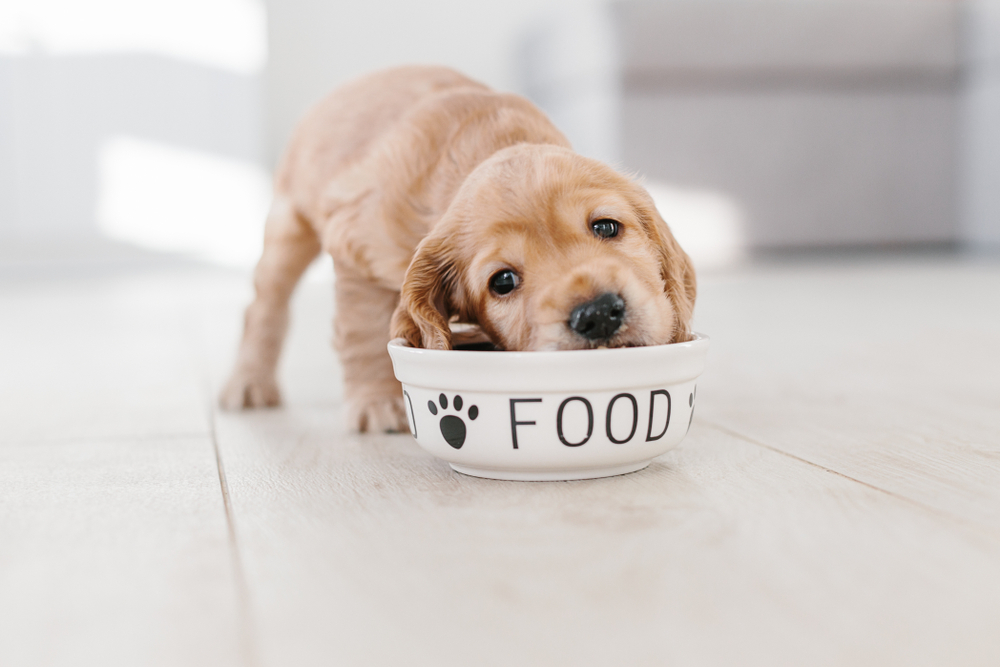 Conclusion
These are five of the best homemade dog food recipes bound to leave your furry friend happy and full, and their mental and physical well-being in check. These are incredible homemade dog food recipes vet approved for small dogs, so you can rest assured that they are safe and nutritious. 
advertisements

It's time to get your kitchen tools and ingredients out and begin your cooking adventures right away!