As Josh Aslanian put it:
"Cooking appliances are the workhorses that determine the efficiency and the flow of activities in your kitchen. Proper appliances, especially the modern and technologically fit with energy-saving features, augment your kitchen's look and enhance its utility. With appliances taking a central role in the running of your kitchen, you must choose the ones that fit your needs and space. "
And many more quotes highlight the importance of a well-stocked kitchen:
"The kitchen serves up hugs, conversations, and sometimes, even meals" – Unknown.
"Good food and a warm kitchen is what makes a house a home." – Racheal Ray.
"If you can organize your kitchen, you can organize your life" – Louis Parrish
These, among millions of other quotes, underline the importance of your kitchen as the central hub of your home and one that deserves considerable attention. 
Tips For Choosing the Best Cooking Appliances 
Follow these expert tips from Fireside BBQ & Appliance to choose the best indoor and outdoor appliances that will work best for your family, lifestyle, and style. 
Consider Your Kitchen Layout 
Whether working with an existing layout, a remodel, or reconstructing the setup anew, the size and configuration of your kitchen will dictate the appliances it can hold. Only choose appliances that will fit properly without taking up space unnecessarily. Also, think about how the kitchen space is used, the number of users, and the traffic flow from adjoining rooms and spaces. Do not bring in appliances that could crowd out the room, make maneuvering in the kitchen difficult or cause accidents. Take note of any structural and functional constraints, as they limit the sizes and types of appliances you can have. 
Consider Your Lifestyle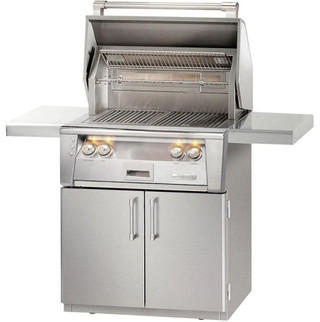 Along with the kitchen layout, also think about your family's lifestyle. Take note of how and when your kitchen is used, and use this information to decide on the most appropriate appliances. For example, if using a single oven slows your cooking and delays your meals because you're feeding many people, a double oven is preferable.
If you entertain guests in your home often, consider purchasing appliances that allow you to stretch their usage. For example, depending on the make and model you choose, a BBQ grill island for your outdoor kitchen could make preparing meals for a large number faster and easier. It may have several countertops and multiple cooking surfaces that allow several people to participate, making the work easier. Some grill islands even have sinks, storage, refrigerators, and outdoor TVs.   
Create a Budget 
Your budget determines the scope of your purchasing, making it one of the primary factors to consider. But, be careful not to prioritize budget over function, as it may result in constraints that could undo your entire project. For example, purchase appliances that are well proportioned to your kitchen and usage because otherwise, you may have to conduct structural changes or purchase new appliances along the road. 
Always Opt for High-Quality Products 
Kitchens are some of the busiest places and could have activities running throughout the day. Whether running a home or commercial kitchen, you need appliances that can stand rigorous daily use. Opt for high-quality brands and models. Whether the equipment is used or new, it should be one that can be used reliably for a long time. So, inspect the equipment thoroughly, especially for used items. Check for physical and functional issues, the length of use, and consider customer reviews to see other people's experiences using the appliances. 
Choose Your Style 
After establishing your functional requirements, space availability, and budget, the last step is choosing your preferred style. Your style helps you fine-tune your appliance purchase plan by narrowing the options to your selected style. Opt for a style that complements your kitchen's design finishes. Today, most buyers prefer stainless steel. Despite being pricier, it's durable, long-lasting, and has a sleek surface that's easy to maintain. Stainless steel is also popular because it coordinates well with many kitchen styles. But, all in all, choose a style that you like; one that accentuates your home.
advertisements

Choosing the Best Cooking Appliances 
With a budget and a clear vision of what you want to achieve, it's easy to choose cooking appliances that match your home's style, lifestyle, and accent. Be sure to select high-quality appliances that deliver on performance and longevity.