There are different ways in which people spend their money on their happiness! For some people, it is travel, while for others, it could be online shopping. There's another section of people who love to spend on food. If you are one, chances are you proudly call yourself a food enthusiast. And you might be visiting a new eatery every weekend to experience also a new platter. Alternatively, you can have a favorite restaurant, bar, cafeteria, or eatery that you regularly visit to explore the dishes. Wouldn't be great if you get to save on your food bill!
If you are a food lover, you will welcome every opportunity to save money on your food bills. To know more about this, you can check out the Dave and Buster's eat and play coupons. That aside you can also opt-in for the following ways to add to your savings:
Download the restaurant and food apps
People can learn about restaurants and the food they serve by downloading food and restaurant apps. These apps also provide multiple discounts. The offers and discounts come in the form of first-time purchases or promotional discounts as well. You can also accumulate points on your purchase and use them to redeem your discounts. That is not all. The apps provide gold and silver membership offers, and each has its unique facilities. One of the significant facilities is that you can save on your food order online.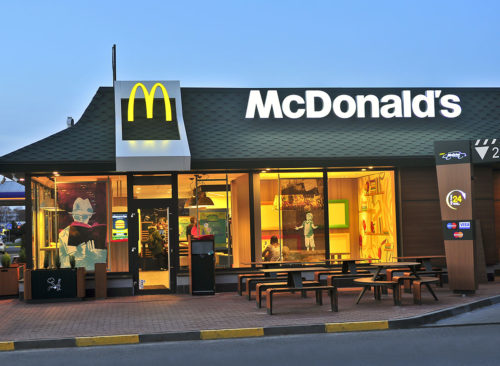 Use credit/debit card and gift cards
There are credit and debit cards that have tie-ups with specific restaurants and bars. So when you visit the same and paying using your card, you can get an attractive cashback offer or a promotional discount. Similarly, you can also make use of gift cards to save money on your platter.
Keep a tab of the food blogs
You will come across multiple food blogs as you search online! And these blogs don't just offer you details about the restaurant and the food, but also the days when there are special pricing and discounts. Some food bloggers create a coupon code for their subscribers so that they can get a minimal premium of 5% to 7% on their first food bill. It is their strategy to promote a restaurant, which is beneficial for both the customers and the eateries.
The coupon sites
It is necessary to check the mass coupon websites for availing more discounts on food and drinks. Today, numerous websites provide food discount offers and coupons. All you need to do is browse through the website and search for the coupons that you want to opt-in for. Compare and choose the best coupon and use it when you are in the concerned restaurant. The coupon comes with a code, which you need to use during the final payment and redeem your discount.
advertisements

Most new restaurants and eateries have their direct mailer service and newsletters. If you want, you can subscribe to the newsletter and use the direct mailer service. It will help you to know about a discount beforehand and save money on your food.