The café culture is booming in Australia right now. According to forecasts from statista.com, revenue from cafés in Australia is expected to reach around $5 billion in the year 2020 to 2021, with the market as a whole expected to grow by a massive 5% year on year between now and 2025. Want a piece of the action? It's not as easy as it looks so read on for how to get a successful café up and running.
Do Your Research
No matter what business you're in, everyone knows the first rule of thumb is to know your market, inside and out. And, yes, that means drinking a LOT of coffee in a LOT of coffee shops—so hardly too taxing.
It's vital to do your research so you can create a clear vision of your café. Anyone can dream and make grand plans, but actually making them a reality is another matter. Check out as many cafés as you can and make lots of notes along the way. Find out what kind of cafés you DON'T like and what style of café you DO like. What food do you favor? What coffee should you consider? How many types of teas should you stock up on? What is the most desirable décor?

Location is also essential to the success of any café so you should check out potential areas thoroughly before committing to anything. Go to your chosen area at different times of the day so you can gauge how busy it is likely to be. Is it close to train or bus stations, or next to a busy road, or near a popular shopping district? All these factors will have a serious impact on the viability of your dream café.
Additional factors such as ease of access and parking facilities are also worth bearing in mind before signing on the dotted line of any premises.
Write a Business Plan
You need to devise a solid business plan to ensure your vision is clearly set out. A well-written and well thought out business plan can also be used to secure potential funding if necessary. 
Through your business plan, you will see exactly what you need to have in place before you embark on your new café adventure. You need to ask yourself some serious (and difficult) questions, not the least being: how are you going to finance it? Coffee shops take a lot of initial investment and even though it is possible (if you get it right) to turn a profit relatively quickly, it could still be a few years before you get a return on your investment, so you need to know if you're financially secure and that you aren't going to risk your home or your family's finances.
It's worth making sure you have a trusted accountant on hand to advise you of the best way to finance your business, as well as helping to keep your costs down as you develop and grow. And speaking of professionals, competent solicitors Wigan are also vital to ensure you have done everything correctly in a legal sense. It's another cost, but one you can't put a price on for peace of mind that you have covered yourself for any eventuality.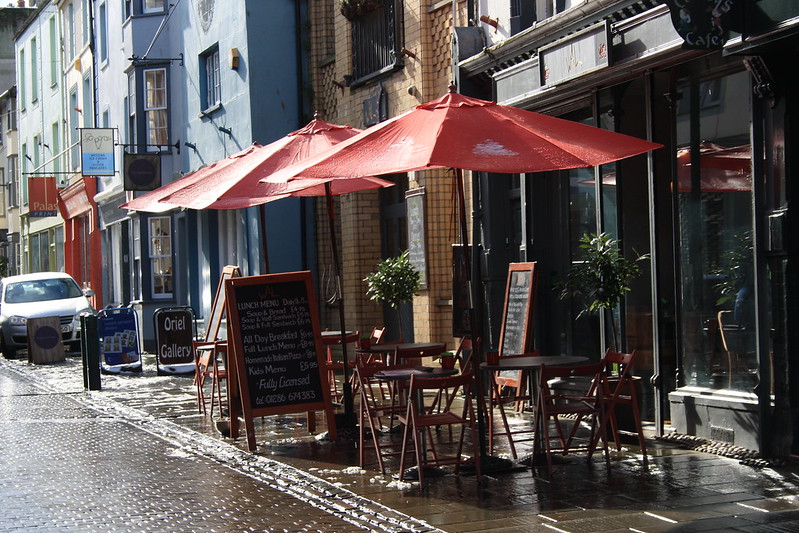 Define Your Unique Selling Proposition
According to statista.com, there are now over 10,000 cafés and coffee shops in Australia, and that number is growing all the time, so to say you're entering a competitive market is something of an understatement.
So, how do you make yourself stand out from the crowd? You need to look at current trends in coffee and food and, again, do your research—make sure it's not just a passing phase. Having some kind of specialty offering can really give yourself a unique position in the market. It could be anything from a type of cuisine—for example, veganism is huge nowadays and, according to Euromonitor, the vegan market in 2020 was worth a whopping $215 million—to a particular style of coffee shop wherein you might want to specialize in an individual type of coffee or tea. 
Additional offerings such as aiming for zero waste could also help to set your café apart from others, so you really need to think outside the box to find a special niche for your establishment.
Design Your Café!
Now for the exciting bit: once you've decided on the style of your café and its location (ideally with plenty of footfall), you can get to work on the design. What do you want it to look like? Think about what you can do to encourage people to stay as long as possible—and spend more money!
Comfortable seating, soft lighting, beautiful décor, interesting artwork on the walls, additional features such as books, magazines and newspapers all add up to making for a home away from home where people feel they want to stay. You can find beautiful examples of commercial lighting projects that were designed by CDM2 Lightworks on their website.
The outside is as important as the inside because first impressions really do count and can be the difference between someone walking past or deciding to come in. Make sure you have some eye-catching signage done by expert signage makers similar to Butler Signs so people remember the name of your establishment. The addition of outside tables and chairs also help make a place seem more inviting.
For the perfect finishing touch to your outside furniture and to really get people's attention, you can't beat good quality cafe umbrellas. Not only do they serve the practical purpose of providing shelter and shade, but they can also be customized with your own logo or imagery to guarantee that your brand message reaches as many passers-by as possible.
Pay Attention to Practical Matters
As much as it's fun to design your café, you also need to do a lot of hard work to get everything else in place. You need to source suppliers, equipment, and staff. These don't come cheap and, generally, you get what you pay for, so whilst you should always be mindful of cost, don't automatically go for the cheapest option, because it might well end up costing you more in the long run. 
There are lots of different ways to finance purchasing equipment, furniture, etc., so look into the most cost-effective way for you and make sure you read the fine print of any leasing or rental agreements. However, if you want to get your hands on quality umbrellas for your café, look no further than Apex Umbrellas.
advertisements

Good luck!