I love bread, and I guess you too like having some for breakfast. Well, we do have many brands of bread to choose from out there, but it's always great to turn your little kitchen into a bakery. In case you didn't know, homemade loaf might be healthier and sweeter than what most bakeries make. Since you can control what goes into the bread, you can make a healthier piece.
If you're planning to make bread at home, you must be having a bread maker in mind, and you're probably going through some bread maker reviews to get a perfect bread maker. A good bread maker is one that turns your ingredients into a perfect piece of loaf.
READ ALSO: Best Gluten Free Bread Makers
However, even with the best bread maker, there are several things you need to watch out for and learn for you to get the best baking results. That's why we have this guide for you.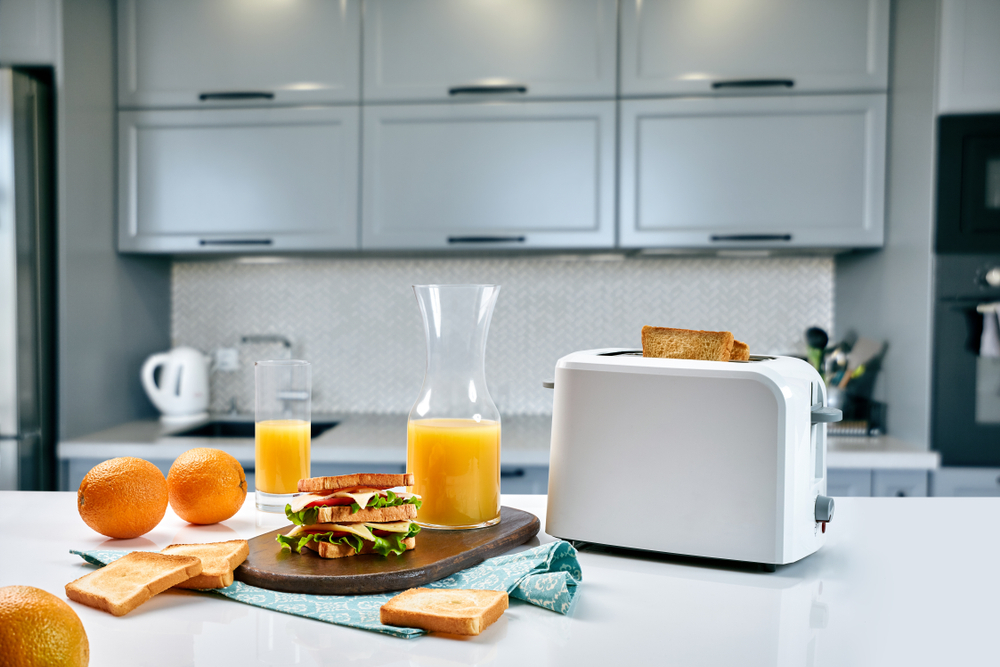 1. Use the Right Flour
For best baking results, use vegan superfood baking flour instead of plain flour. This flour contains no gluten, which makes the bread rise. You can buy baking flour from IYA Foods as they have lots of options. While you can use plain flour in bread makers with a cake program, you may not get a perfect rise. So, in case you're not getting the volume of bread you want, ensure you're using the right type of flour.
2. Use Specific Yeast for Bread Machines
If you miss out on the right yeast, then be sure your baking will go sour. To get a beautiful loaf, make sure you're using the right yeast. In most cases, dried yeast that doesn't require fermentation is the best. This type of yeast is usually sold in sachets or sizeable tins.
To retain the strength and quality of the yeast, make sure you seal the tin or sachet after every use and store it in the fridge after opening. However, you can only use the yeast within two months after opening. Avoid using expired yeast as you can end up with stale bread.
While some machines come with automatic yeast dispensers, others come with none, and so, you have to place the yeast in the baking pan. In this case, you need to add the yeast at the beginning of the end so that the flour keeps it from touching the water too soon. If that happens, you may not get the rise you want.
3. Obtain a Perfect Balance of Ingredients
Of course, if you don't measure your ingredients correctly, then forget about making a good loaf. Follow your bread recipe carefully to obtain perfect baking results. For instance, you know that adding some salt to the bread strengthens the gluten, but again too much can kill the yeast. Sugar accelerates the fermentation process, but an excess of it results in an overly brown loaf.
Again, insufficient liquid in your dough leads to a dense loaf, but too much of it can cause the loaf to overly rise or even create cavities in the bread. Therefore, be careful with your ingredient measurements. Stick to the recipe as much as you can.
4. Keep Ingredients at Room Temperature
Unless otherwise specified in the recipe, always keep your ingredients at room temperature. Extreme temperatures can damage some ingredients and result in poorly baked bread. For instance, using a liquid that's too warm can damage the yeast, and your bread may not rise. Also, trying to heat refrigerated ingredients may interfere with baking results. Therefore, maintain the ingredients at room temperature.
5. Know the Machine Basics
Your baking results depend on your bread maker, and, therefore, you need to get the best. However, regardless of the model you've chosen, a typical bread maker comes with a baking pan and detachable kneading blade. And you need to know how to use these two parts.
To prevent your ingredients from spilling into the machine, remove the baking pan from the bread maker when weighing the ingredients. It's better to weigh your ingredients by placing the pan on a weighing scale. Even so, make sure the kneading blade comes first before adding the flour so that you don't end up with bread that hadn't mixed properly.
Lastly, don't forget to remove the bread from the pan soon after baking. Otherwise, it will turn soggy or even collapse due to excess moisture.
advertisements

Final Thought
If you love making loaf at home, a bread maker is one machine that shouldn't miss from your kitchen. However, you should know that even with the best brand of the bread maker, you can still end up with poorly baked bread. Therefore, knowing how to use your bread maker is important.