The mala sauce has been enjoying the peak of being in trend for the past few years. You can find them almost anywhere all over Thailand, specifically in the spicy hot grilled pork skewers offered by street vendors. And this time around, the mala sauce fever is reaching a whole new level of fame – spicier, hotter, and tastier than ever!
Just recently, Colonel Sanders together with his loyal corporate fried chicken henchmen was very pleased to announce that KFC Thailand will be bringing back the limited edition item in their menu, none other than the mala fried chicken. This isn't really a big surprise. After all, the mala fried chicken has apparently become very in demand when KFC Thailand launched it the previous year.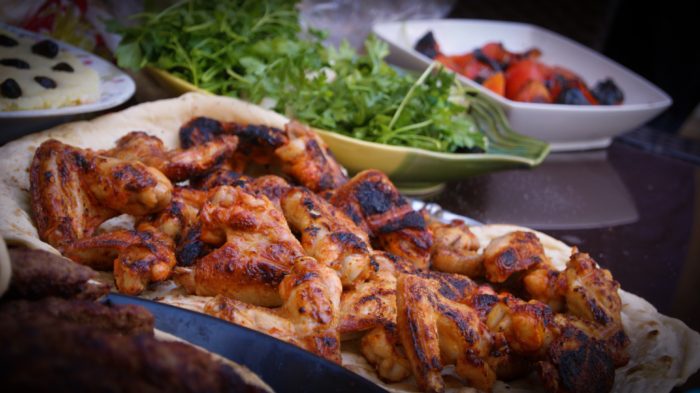 In Thai, the official name of the mala fried chicken is "Kai Jai Ded" with a literal meaning of "bravehearted chicken." This one of a kind dish is being advertised to give merciless numbness to the tongue of those who are brave enough to give it a try.
Similar to when it was first introduced in 2018, the mala fried chicken of KFC Thailand comes with a price tag of THB42 for each piece and has two levels of spiciness, namely childish spicy and super duper spicy. These options are great news for those diners who would rather enjoy their mala fried chicken with one degree less spiciness. You can even go for the set meal that includes fries, a soft drink and two pieces of Kai Jai Ded for a price of THB99.
Mala has its origins traced back to Sichuan province in China. It has become extremely popular all over different corners of Asia for the past few years. More and more people have fallen in love with it thanks to the fulfilling spice factor that can be achieved through the rich combination of dried chilis, chili oil, as well as aromatics like cinnamon, fennel, cloves, and cardamom. Things are made even better due to the mouth-numbing sensation courtesy of the Sichuan peppercorns.
KFC Thailand stated that the mala fried chicken is going to be available not only in their physical stores but also through their online ordering platforms for a limited time or until their supplies last.
Back in 2018, the Kai Jai Ded of KFC Thailand became a really big hit to the point that it even attracted several vloggers who even take it on as the ultimate spicy food challenge. In fact, some of these vloggers ended up feeling that their mouth is on fire as they wipe off the sweat off their faces.
advertisements

The mala fried chicken is the perfect dish you can try off the menu of KFC Thailand if you are up for the challenge, that is. So, if you are feeling a bit adventurous and you want something different and something unique like you've never had before, never miss out on the chance to give mala fried chicken a try today!