No matter where you look, you'll find that the market contains a range of CBD oil quality similar to this Zilis UltraCell full spectrum hemp topical oil. While most CBD users are aware of low-quality products, identifying them can be surprisingly difficult, especially for new users. However, one way to distinguish a high-quality product is to search for organic CBD oil.
In this article, we run through what 'organic' really means in the context of CBD, and let you know how to find the best organic CBD oil.
What Is Organic CBD?
The word 'organic' refers to a product grown or made without using chemicals such as fertilizers, pesticides, or insecticides. Organic products are usually considered safer and more beneficial. It's no wonder, then, that organic CBD is so widely sought after.
Shopping for organic food is simple. The food will display a label claiming it is organic. Better yet, it will often say 'certified organic.' This certification comes from the United States Department of Agriculture (USDA) and verifies that the product is at least 95% organic. The other 5% must be substances that are approved by the USDA as well.
This is why it can be challenging to source organic CBD oil. First of all, all oil components must be organic; this includes the hemp extract, the carrier oil, and any other additional ingredients a company may add to their product.
Why Choose Organic CBD Oil?
Finding an organic CBD oil might seem like a hassle, but it could be worth it. Not only is organic farming kinder to the environment, but it shows the willingness of a company to put quality above all else.
However, organic growing methods don't necessarily make a crop healthier or more nutritious. Additionally, organic produce costs tend to be greater for both farmer, manufacturer, and buyer.
We'll explore the benefits of organic hemp further in the article, but first, let's look at how to define organic hemp.
Can All CBD Products Be Made From Organic Hemp?
When it comes to organic CBD, finding traditional products shouldn't be a concern.
Perhaps the most common product to find is organic CBD isolate. As the isolate is made purely from hemp, so as long as the hemp is grown organically, you have a ready-made organic isolate! For example, you can easily find organic CBD wax, crystals, powder, and more.
It becomes trickier to find a 100% organic product when it includes additional ingredients. Good quality tinctures should only contain hemp extract and a carrier oil, so it's still reasonably easy for manufacturers to produce them organically. The same applies to capsules, which feature very few ingredients. Organic CBD capsules only need to contain organic extract, organic oil, and an organic capsule skin layer.
Things become more complicated with other CBD products. You may find it harder, for example, to locate organic CBD topicals, organic CBD edibles, and organic CBD vapes. The long list of ingredients makes it trickier for manufacturers to source entirely organic products. Also, it can depend on your definition of organic. Vapes, for example, usually contain propylene glycol, a chemical compound that might not be considered organic.
If you're determined to use organic CBD products, it's best to stick to more straightforward consumption methods with fewer ingredients, such as isolates, tinctures, or capsules.
Benefits of Organic CBD Oil
An organic CBD tincture should have the same benefits as a non-organic CBD oil. Of course, many consider the consumption of pesticides and herbicides as harmful to the body, no matter whether the USDA has approved them or not.
However, the topic is still hotly contested, with others claiming that approved farming chemicals aren't dangerous and simply make a farmer's work easier.
Another concern of non-organic farming is that it could harm local ecology. As well as killing off pests and weeds, chemical fertilizers and pesticides can contaminate soil and run into local water sources. This can affect a host of other insects, animals such as birds and fish, and plants.
As we are becoming a more eco-conscious society, these effects have become major concerns, and many see them as an encouragement to buy organic products. You can click here for more info.
Where Can I Buy Organic CBD Oil?
Shopping for organic CBD can be difficult as few retailers offer legitimate certification. However, a lot of CBD retailers claim that their CBD is organic. So, how do you know the truth?
Well, whenever you see organic CBD oil for sale, it's essential to check for third-party lab reports. These reports should confirm the cannabinoid content of the oil; they should also detail the presence ­­– or, hopefully, the absence ­– of chemicals in the product. If the product contains no chemicals, it may have been made organically.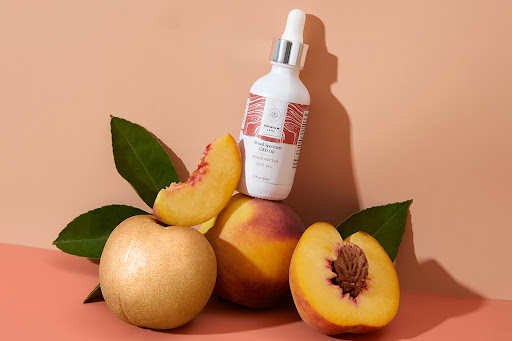 Many CBD sellers these days provide lab reports, so it's not too difficult to buy organic CBD oil. Where – and how – you do so will depend on where you live. For some, the easiest way to purchase organic CBD is to go online; this allows users to find an extensive range of choices. Additionally, buying online gives you the time to browse lab reports and verify the 'organic' claims for yourself.
At Premium Jane, our hemp is grown using organic farming methods. Because of this, publishing lab reports is essential to maintain a transparent relationship with customers. These certificates of analysis (COA) show what terpenes, cannabinoids our CBD products contain, as well as a lack of pesticides, microbials, mycotoxins, heavy metals, and residual solvents. You can find our COA's on individual product descriptions, like our full spectrum CBD gummies 1500mg.
Final Verdict on Organic CBD Oil
The CBD industry often appeals to health-conscious people who want to make the world a better place. There is a massive overlap between CBD users and environmentally conscious individuals. Organic CBD is common because hemp growers and CBD users are interested in sustainable practices and healthy products.
There is evidence that chemical fertilizers used in growing can be harmful, which is why many consumers nowadays are looking to avoid them. An official organic certification from the USDA is desired, but it is not something that every CBD retailer can obtain. CBD products often contain a large number of ingredients, and these must be organic to obtain the relevant certification.
advertisements

Despite this, it's relatively easy to find organic CBD oil online. We suggest that our readers look for third-party lab reports to confirm the claims of organic CBD.