Usually, we get to hear that white wines are perfect to consume when having seafood. But have you ever thought of other liquor categories, what about them?
The liquor is somewhat tricky while consuming it with fresh seafood. But here we are going to give you a detailed overview of liquors which you can serve with fresh seafood without being bothered. 
You can serve these liquors making cocktails because we don't want it dominating the seafood. And cocktails are more amusing to try with the feasts. We are going to explain some wines, vodkas, and tequilas pairing that flawlessly matches with the seafood. 
You can serve the perfect drinks from a reputable Online Liquor store with seafood to your guests to have an incredible experience. 
MAKE YOUR SUMMERS MEMORABLE!
Tequila with Ceviches
Ceviches are a Mexican traditional dish of raw fish made from orange and fresh lemon juice. It is usually served as an appetizer. It can be eaten in summers too, it has many variations.
To lessen its citric flavor, you can pair this dish with tequila. It would go best if you can make a cocktail of tequila. Gold tequila is the one that matches up with many seafood items. 
You can have citric and sweet taste together. Isn't it flavorful?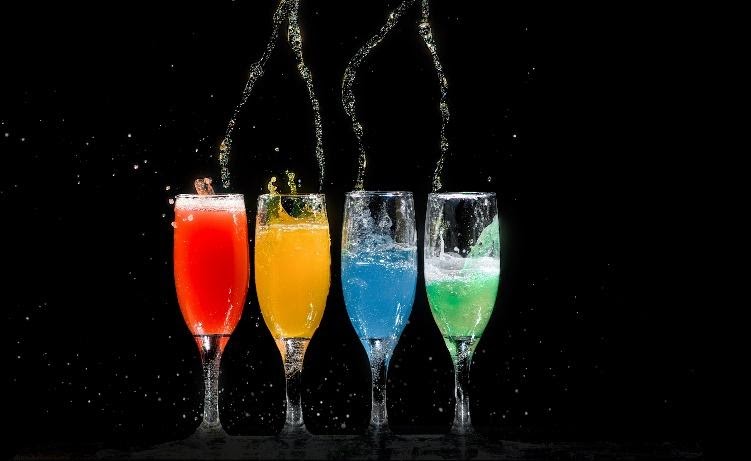 Both of these things complement each other. Blanco Tequila is an accurate match with Ceviches because of its main ingredient agave. The agave gives the purest taste with mild sweetness and blows the heat.
We can suggest some of the best tequila brands go with your favorite dishes. You can buy tequila online or buy one from a liquor store nearest to you. You can make a Hot Mama Cocktail and have a terrific experience! 
Irish Whiskey with Smoked Salmon
When there is a smoked salmon, you should be pairing this up with Irish Whiskey. You can make a whiskey smoked salmon by adding some of the Whiskey to it. We experienced this dish while visiting Ireland.
Or you can have a glass of it. The Whiskey smoked salmon is the BEST!! Salmon is an easy recipe, and you can cook it in no time.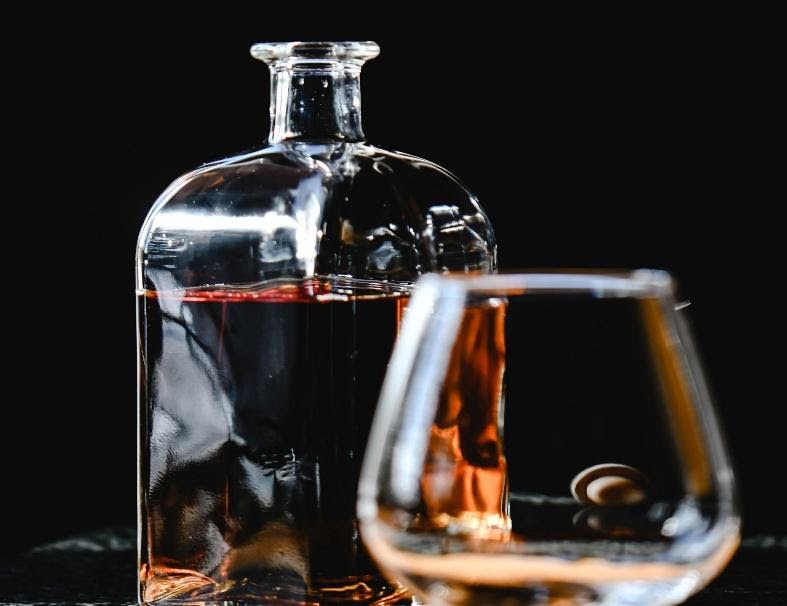 Look for a fresh Salmon, it gives an amazing taste. You can use any whiskey for this dish of your choice like Bourbon or Jack Daniels. Our preference is Jameson.
Other ingredients it includes are honey, lemon, salt, thyme, oil, parsley, and pepper. It is perfect for weekend dinners. The flavors of Whiskey enhance the taste of seafood. It is an ideal dish for your plate.  
Bourbon with Mahi
Have you tried this blackened Mahi with bourbon?
The bourbon cocktails are known to be traditional, as it is manufactured by wheat. The bourbon has a taste of vanilla, caramel, and oak. Bourbon has different types; it depends on your preference. 
Bourbon always matches up with bold dishes. So, we would recommend you to try bourbon with blackened Mahi. The perfect pairing makes your dinner exquisite at home, restaurants, or anywhere where you have your meal. Bourbon has a sweet flavor. 
Try using fresh fish fillets, not frozen ones. Because fresh ingredients are of high quality and cooked more properly. The pepper used in Mahi gives a circular flavor to bourbon. It gives you a chance to experience a bold dish, entirely of flavors with your selection of bourbon. What else do you crave? Try it now!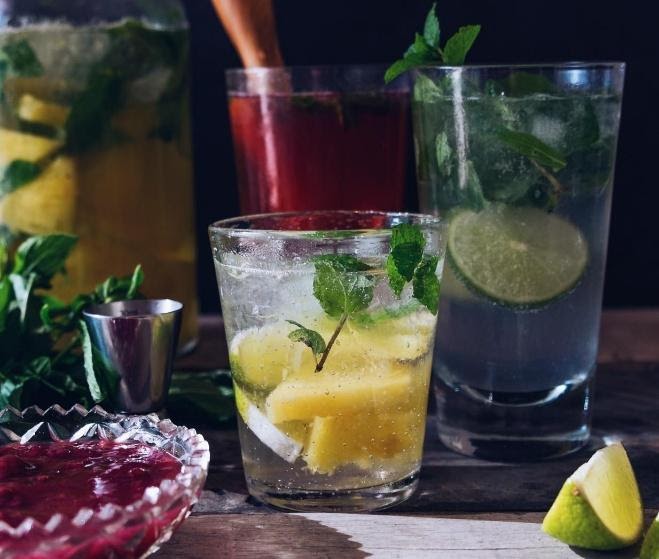 Vodka with Shrimps
Let us tell you how Vodka works! This sharp Vodka is excellent to use for pairing it up with seafood. It can be consumed in many ways. You can make it neutral, dry, sweet, or any other way. 
If you want to pair up something with shrimps and chionoecetes you should take on Vodka. These two dishes are full of flavors, so it needs to match up with something which blends in perfectly. And your reply is VODKA! 
Gin with Fresh Oysters
Gin and seafood pairings are not usual! But let us notify you, it is an unrated aspect to declare. Have you heard of Gin with Oysters? Gin and Tonic are best to pair up with oysters, as it lessens the sweetness and salinity of oysters. It's a satisfactory contrast to go with. 
 In America, people use lemon to garnish the Gin but if we see in England, people utilize lemon in the cocktails to use as citrus. The Gin can also be consumed with smoked fish dip. A smoked fish dip is prepared with cream cheese and mayonnaise. And pairing it up with Gin enriches the flavors of this dish. 
Rum with Prawns/Shrimps
There are different types of rums including light and dark. So, you need to know about Rum pairings with appropriate knowledge of seafood. Rum is a strong and sharp drink, known to be consumed by sailors. Hence, it is one of the popular drinks to pair with seafood.
The cocktails prepared from rum-like Mojitos, pair up best with shrimps/prawns and raw fish. Mojitos are usually prepared with silver or white rums. Also, Bahama Mama is known to be the famous cocktail, prepared from Rum. It can be served on rocks, or you can make this cocktail. You can pair it up perfectly with Lobster, as the Lobster has a buttery and rich taste. 
Your Own Choice of Liquor
We have mentioned all the liquors above that are perfect with seafood. And we can go all day long with the suggestions but in the end, it is your choice which liquor you like.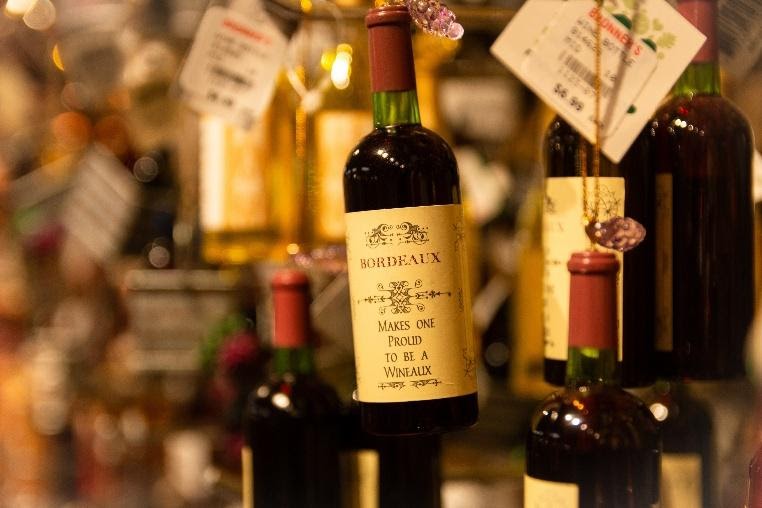 So, here's another suggestion;
YOU CAN PAIR UP SEAFOOD ACCORDING TO YOUR FAVORITE LIQUOR! 
Everyone has their taste and choice, so we have paired up all the dishes with drinks, which you can try at your ease. We have shown our creativity and helped you to gather all the information. You can utilize this information to create something new. So, show your creativity! 
There a tip from our side,
A certain quantity of acid always enhances the bitterness and flavors of fresh seafood. 
advertisements

Cocktails that get prepared from tomatoes and lemons are excellent to consume with seafood.