Another year is about to end and another holiday season is here to bid this one goodbye! If you're of the belief that the decade will end with December 2019 then you must double up on your party fun because this is the last holiday season of the decade too!
Now, since a lot happens during the holidays, sometimes it gets a little tough to decide on where to begin and what note it all should end. While the holiday fanatics make plans for their holidays year-round, the other ones are more of go-with-the-flow kind of humans.
Regardless, for all, the holiday season is something special and must be the time of making good memories and having lots of fun!
So, without wasting it all on our endless holiday rant, let us get straight to the best things you can do during the holiday season – and these are the most trending ones too! Let's have a look:
Visit a New Place
A majority of people love to spend their holidays with their family and close ones. So, this is the best time of the year to plan a family holiday and visit a new place.
CHECK: Things to do in bonn
For this, you need to be super early with your planning and research because people travel a lot during the holiday season. So, search for a place, book your tickets in advance, and get set to explore a new place.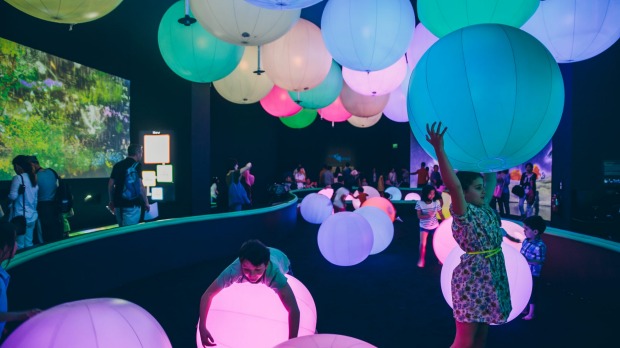 Throw Parties
The real spirit of the holiday season is celebrations! People gathered together, meeting up, enjoying their time together is what sums up holidays.
So, if you're an extroverted kind of person who loves to throw parties, this is your golden chance of being a host!
Host a party at your house or someplace good and invite your friends and family. Christmas and New Year parties are something people really look forward to. So, make sure you invite them on time so they can make it.
You can also visit Christmas and New Year's Party Events hosted by hotels, nightclubs, and restaurants. Find out if you can get the tickets to the same and if there is someone you would like to take with you!
Enjoy Drinks with Your Friends
Take some time out to enjoy and catch up with your friends. You all can gather at someplace and meet each other over drinks.
If you live in Puerto Vallarta, the best place to hang out and drink with friends is this place called Bar Morelos. Last year, I personally visited this place and had the best time of my life!
The place was all lit up in pretty lights giving a whimsical feeling and the ambiance was really great! This is one of my favorite places to visit during the holidays!
Have Guests Over
If you feel like enjoying Christmas or New Year's with the people you love the most, call them over at your place and plan a fun week with them.
It can be your friends, relatives, cousins, siblings, parents, children, or anyone you love that you would like to spend your holidays with.
Bake Cookies and Make Hot Drinks
If you're a stay-at-home person during the holiday season, another best way to enjoy your holidays and festivities is by baking cookies and making hot drinks!
Most people do this around Christmas because it is kind of a seasonal thing and the best way to enjoy holidays and winters together. Even better, if it is snowing outside, get into your warm PJs and run a holiday movie marathon to kick in the cozy holiday vibes.
Make Some Bucks
Where holidays are all about relaxing around and enjoying with close ones, some people do make the best of this season by earning handsomely.
Why else do you think businesses run assertive Christmas marketing campaigns? It all starts months before the holiday season to create a hype in the markets and online businesses really hit it big.
On the other hand, if you own a diner, a restaurant, or a bar like Bar Morelos, your chances of pumping up your business are quite high during the holiday season. So, start looking for ways to attract more and more customers and earn some good bucks during the holidays!
Make Holiday Cards
Holiday cards are a long-lost art and people don't send them anymore. However, if you want to add some jazz to your holidays this year, create handmade holiday cards for your close ones.
This is another best way to soak in on the festivities and be a part of them. If you have kids, invite them in and make it a family activity to create holiday cards by hand that can later be posted to your family members and friends.
Another perfect way of cashing in on family time.
advertisements

About the author:
Mark is an avid travel writer. Has 5 years of experience in blogging and writing. He began his career with "PV Night Life" come Content Writer. He used to travel to cover various festivals such as Tomorrow Land, The Burning Man, Sunburn and wrote a series of travelogues about the United Kingdom, Germany, Italy, France, and Spain, check Discoval UK for help on these topics. He has a passion for writing of the best places for all animals revelers, providing information on festivals and places where to have the time of their lives.