Wine enthusiasts no doubt miss the ambiance of dining in a winery, overlooking the vineyards, enjoying a glass of wine complemented by the perfect food pairing. The Niagara region is home to over 50 wineries, many with on-site restaurants which offer a 'farm to table' approach, where a head chef will source seasonal ingredients available within the local community. Inspired by the flavors of the season, wine pairings are suggested to complement the dish.
The world of wine can be intimidating, as there are so many varieties, each with unique flavors and characteristics. For sommeliers and culinary experts, Food and Wine Pairing is indeed an art. However, you don't need the palate of connoisseur to try out your own. Take the opportunity to experience seasonal food and wine pairings from drinktinto.com this spring. The convenience of their wine delivery allows you to recreate the winery dining experience from the comfort of your own home. These foundational guidelines will help you make successful and balanced pairings.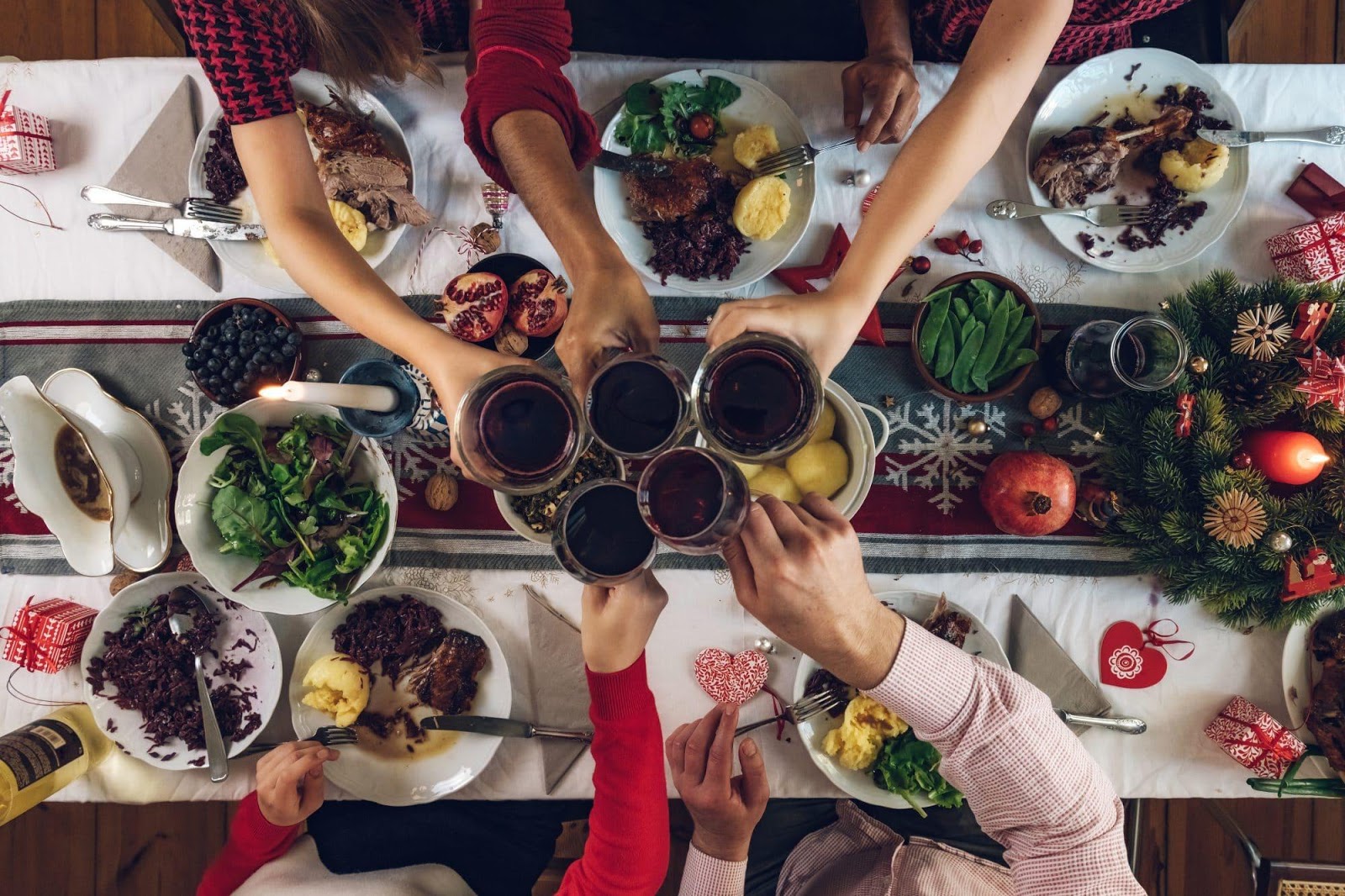 1.
Key Terms to Know
Wine paired with cuisine is a tradition shared by many cultures. A glossary of 'vinology' (wine terminology) has evolved to describe various characteristics of wine from the harvest to the fermentation process, to the taste in one's mouth. To develop a strong foundation in wine and food pairings, it can help to understand some essential wine terms used by sommeliers and wine enthusiasts to describe various aspects of wine.
Tannins
Usually heard when describing red wines, tannins are a group of bitter and astringent compounds, which give you that mouth-coating feeling when you sip a glass of wine. Tannins provide texture, structure and a sense of weight to wine.
Red wines contain more tannins than white wines, as tannins come from the skin, seeds, and stems of grapes, which are given more contact time in red wines, to extract key flavour characteristics. Tannins can also come from the wood barrels used when aging the wine.
Acidity
Often described as what makes wine lively, acidity refers to the fresh, tart, and sour attributes and how well they balance with the sweet and bitter components. Sharp, crisp wines typically have higher levels of acidity.
Acidity provides a sharpness to the flavours in the wine, and when tasting, is detected by a prickling sensation at the side of your tongue. A wine with more acid can be described as refreshing, whereas a less acidic wine can feel heavier.
Body
Have you heard a wine described by how rich or heavy it tastes? It's similar to describing a rich piece of chocolate cake, or heavy cream. In wine, we call it 'body'. Wine body is broken down into three categories, termed light, medium, and heavy, or full-bodied. Many factors influence the body of a wine.
Light-bodied wines are typically lower in alcohol content, and feel lighter in the mouth, which makes them pair well with lighter foods like fish or salad. Medium-bodied wines have a little more fullness and pair with more complex foods like meaty fish, roast chicken, or pasta.
Full-bodied wines usually have an alcohol level of 14% or higher. Their fullness recommends pairing with rich and fatty dishes such as steak and other red meats, or meaty pasta, to cut through the fat and complement the rich food flavours.
Dry & Sweet
Often people get confused on what determines 'dry' versus 'sweet' wine, by concentrating on the flavour and sourness of the wine. In fact, it refers to the amount of residual sugar left after the fermentation process. If you are looking for an expert online wine shop who specialise in canned wine, VinCanCan has an excellent selection of top quality wines in a can on offer at their website.
Dry wine is made when the fermentation process is completed with all the grape sugar converted into alcohol, leaving no residual sugar in the wine. Conversely, sweet wines will contain varying levels of residual sugar, depending on the variety of wine.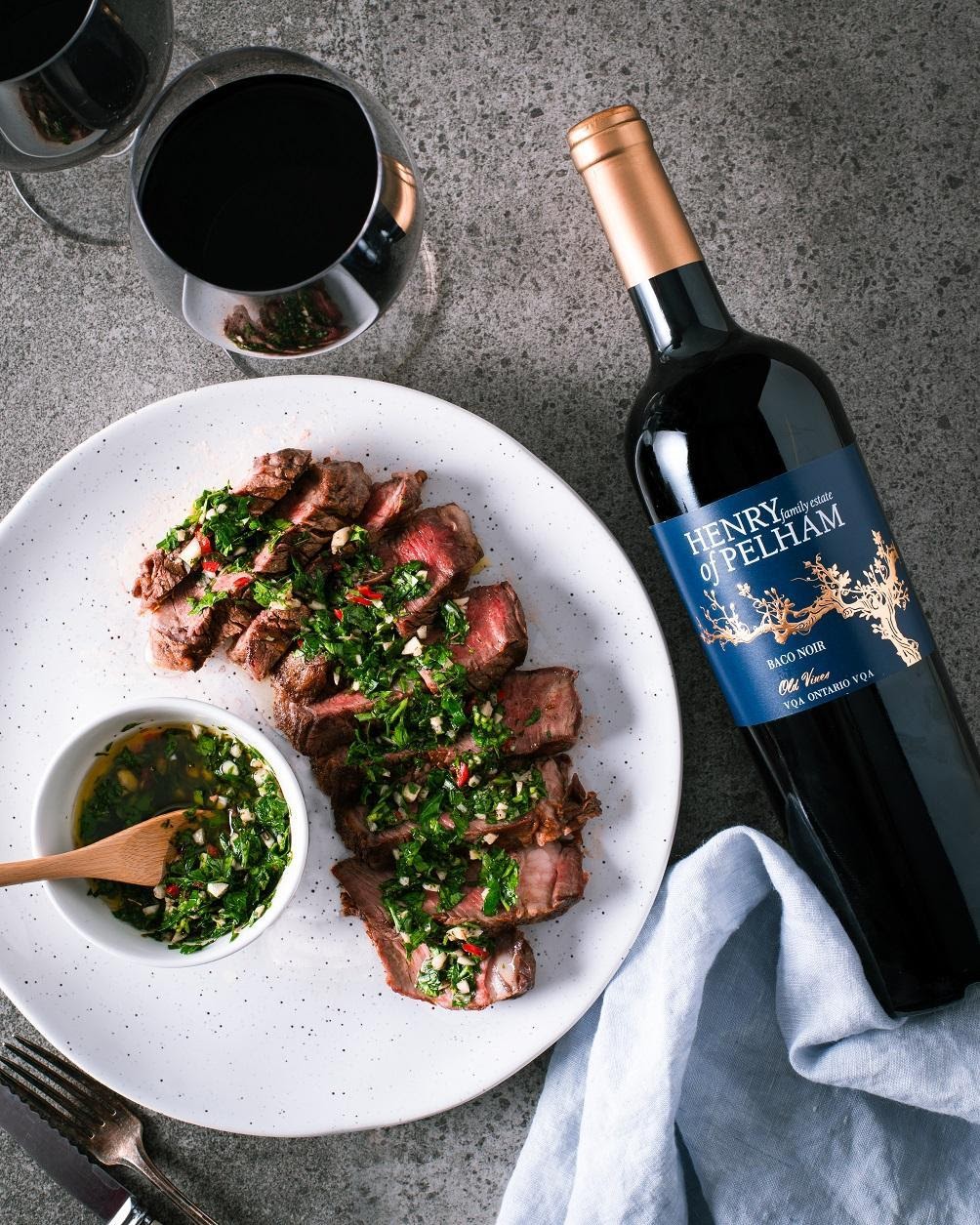 2.
The Most Common Food & Wine Pairings
You may already be familiar with some of the basic rules when pairing red wine with red meat, and white wine with white meat or fish. Also consider the cut, age, cooking time, and the accompanying side dishes and sauces. Here are the basic guides to try at home.
Red wine with red meat
Red wine cuts through the fat, enhancing flavours and softens meat proteins. Red meats pair fantastically with rich, full-bodied wines like Baco Noir and Cabernet-Merlot, while leaner meats like roast pork pair well with a fruity, low-tannin, medium-bodied red like Pinot Noir or Gamay. The more strongly flavoured the meat, e.g., wild game, the more full bodied and complex the wine.
White wine with lighter meat
The acidity found in white wine enhances the lighter, more delicate flavours of meats such as chicken, seafood and salads. When serving a lean white fish like snapper or halibut, try serving with a refreshing Pinot Grigio or rosé.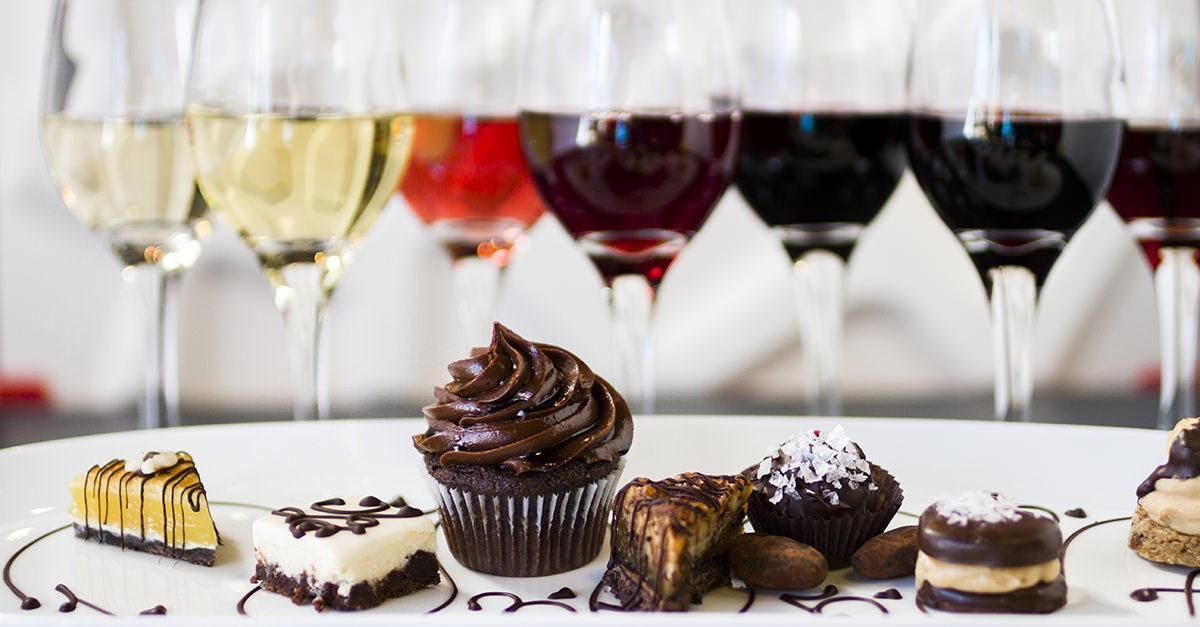 Dessert and sweet wine
Complete your meal with a dessert and wine pairing. Select a wine sweeter than your dessert for a balanced pairing. Sparkling wine cut straight through the heavy creaminess of a mousse. Icewine pairs well with fruity desserts, especially those made from seasonal Niagara fruit.
3.
Can I get wine delivered to my home?
Over the past year, we've learned to move the dining experience from our favourite restaurants to our own dining room. Now with the convenience of Niagara wine delivery, you can elevate your dining experience by featuring wine from Ontario's Wine Country. Whether you're cooking meals from scratch or ordering takeout, different types of dishes work well with specific wines.
Vegetable-based dishes
Light and vibrant vegetables like fresh greens and peas pair well with sparkling wine, or a light white like Pinot Grigio. For more savoury vegetables like mushrooms or root vegetables, a rich white wine like Chardonnay or a light red like Pinot Noir work to enhance the flavours.
Hot & spicy dishes
Riesling wine, which has high acidity and can range from dry to slightly sweet, pairs perfectly with spicy cuisines like Thai and Indian food. A rosé or a slightly chilled red wine like Gamay can also refresh your palate.
Rich & fatty dishes
Comfort meals like steaks, casseroles, and roasts pair with rich, full-bodied wine like Baco Noir. Golden rule: try to match the weight of the food with the weight of the wine.
Pizza & pasta
Whether you order takeout pizza or prepare a heavy pasta, the wine pairing comes down to the toppings and sauce. Traditionally, pizza is a red wine dish, as it is heavy in dough and made with tomato sauce. In this case a Cabernet-Merlot would be a good choice. However, thin crust pizzas with garlic or pesto sauce may go well with a white like Sauvignon Blanc.
advertisements

Elevate Your Dining Experience at Home
Food and wine pairing is not as complicated as you may think. Once you've familiarized yourself with the common pairings and key tips, you can get creative with pairing your favourite wines with dishes to accompany them. As long as you enjoy the wine you've chosen, you'll enjoy your meal.
Start exploring the many varieties of wine available from local wineries in the Niagara Region. With Henry of Pelham's Niagara wine delivery, you'll get them delivered right to your door!