Wham, Bam, Thank you Jam!
From cookies to cakes to breakfast treats and everything in between, these simple treats are full of flavor. Jams and preserves can be used to make so many different things! Here are five easy-to-make desserts with my beloved jam!
Cherry and Almond Tart
Ingredients
175 grams of unbleached flour

Stork 85-gram packet

caster sugar (25 g)

1 yolk of an egg

1 tablespoon water

2 tablespoons strawberry jam

115 grams Stork

Caster sugar (115 g)

two large eggs (beaten)

1 teaspoon almond essence

125 g almonds, ground

1 tablespoon plain flour

flaked almonds (25 g)
Recipe 
Stork should be rubbed into the flour until it resembles fine breadcrumbs. Mix in the sugar. Mix in the egg yolk and water until a firm dough forms.

Roll out and lightly knead to line a 22cm (9 inch) flan case. For 10 minutes, bake "blind" in a preheated oven at 200° C, 180° C fan, Gas mark 6.

Distribute the jam evenly across the bottom of the pastry.

Stork and caster sugar should be combined until light and fluffy. Fold in the ground almonds and flour after beating in the egg and almond essence.

Spread the mixture over the jam and top with the flaked almonds. Return to the oven for 40-50 minutes at 180° C, 160° C fan, Gas mark 4 until golden.
Amaretto Apple Tart Tatin
Ingredients
4 scoops vanilla and amaretto ice cream (100g/200ml)

Puff pastry 300 g

Two apples (cored and thinly sliced)

4 tablespoons apricot jam

4 tablespoons demerara sugar
Recipe
Preheat the oven to 220°C/200°C fan assisted/Gas Mark 7

Roll out the puff pastry to 1/4 cm thickness. Make four circles about 12cm in diameter.

Spread the apricot jam over the surface of each puff pastry disk.

Place a circle of apple slices on top of each puff pastry disc.

Sprinkle 1 tablespoon Demerara sugar on top of each tart. Place on a baking sheet lined with parchment paper and bake for 16-18 minutes, or until risen, golden, and beginning to caramelize.

Serve immediately with a generous scoop of amaretto and vanilla ice cream on top of each tart.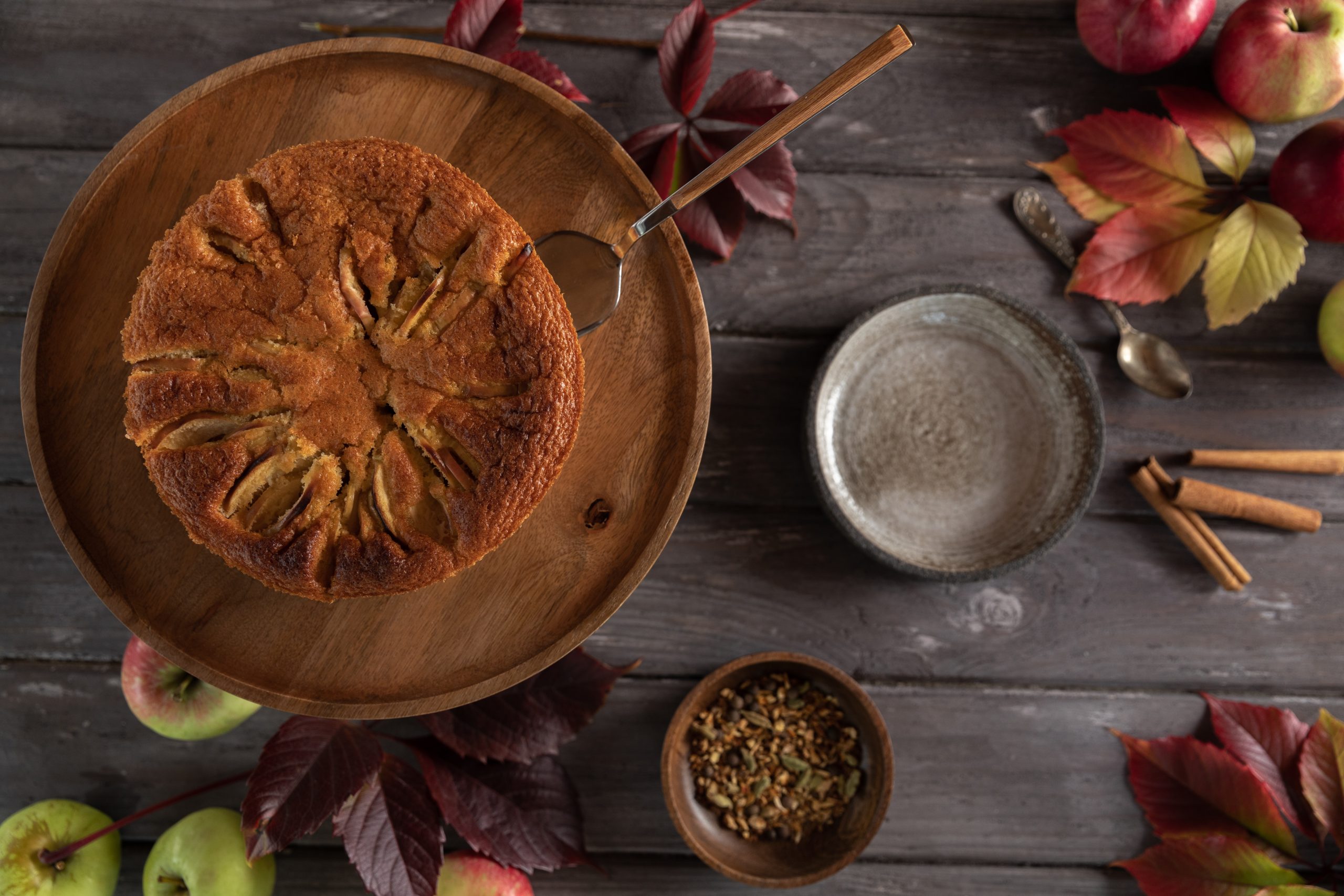 advertisements

Cinnamon Cake
Ingredients
1 apple

6 eggs

180-gram flour 220-gram sugar

1 tablespoon cinnamon

1 teaspoon fennel

1 pound walnuts

1 tablespoon jam
Recipe
Preheat the oven to 356 degrees Fahrenheit, 180 degrees Celsius.

Using margarine, grease, and flour a baking sheet. Place aside.

The apple should be peeled and cored. Cut into dice or thinly slice. Place aside.

In a mixing bowl, whisk together the eggs and sugar until fluffy.

Stir in the apple.

Mix the flour, cinnamon, and fennel in a mixing bowl. Combine everything thoroughly.

Spread the dough in the prepared pan and sprinkle with coarsely chopped walnuts.

Bake for 30-35 minutes, checking for doneness halfway through.

While still warm, remove from the oven and brush with jam.
Sweet Rolls
Ingredients
1 puff pastry (rectangular)

jam

powdered sugar
Recipe
Preheat the oven to 180° Celsius.

Extend the puff pastry and completely cover it with sugar or jam. The dough should be cut in half lengthwise.

Then, using a pizza cutter, cut into thin strips along the height. Roll up and overlap in pairs.

Place the pastries on a baking sheet.

15 to 20 minutes in the oven

Allow to cool before sprinkling with powdered sugar.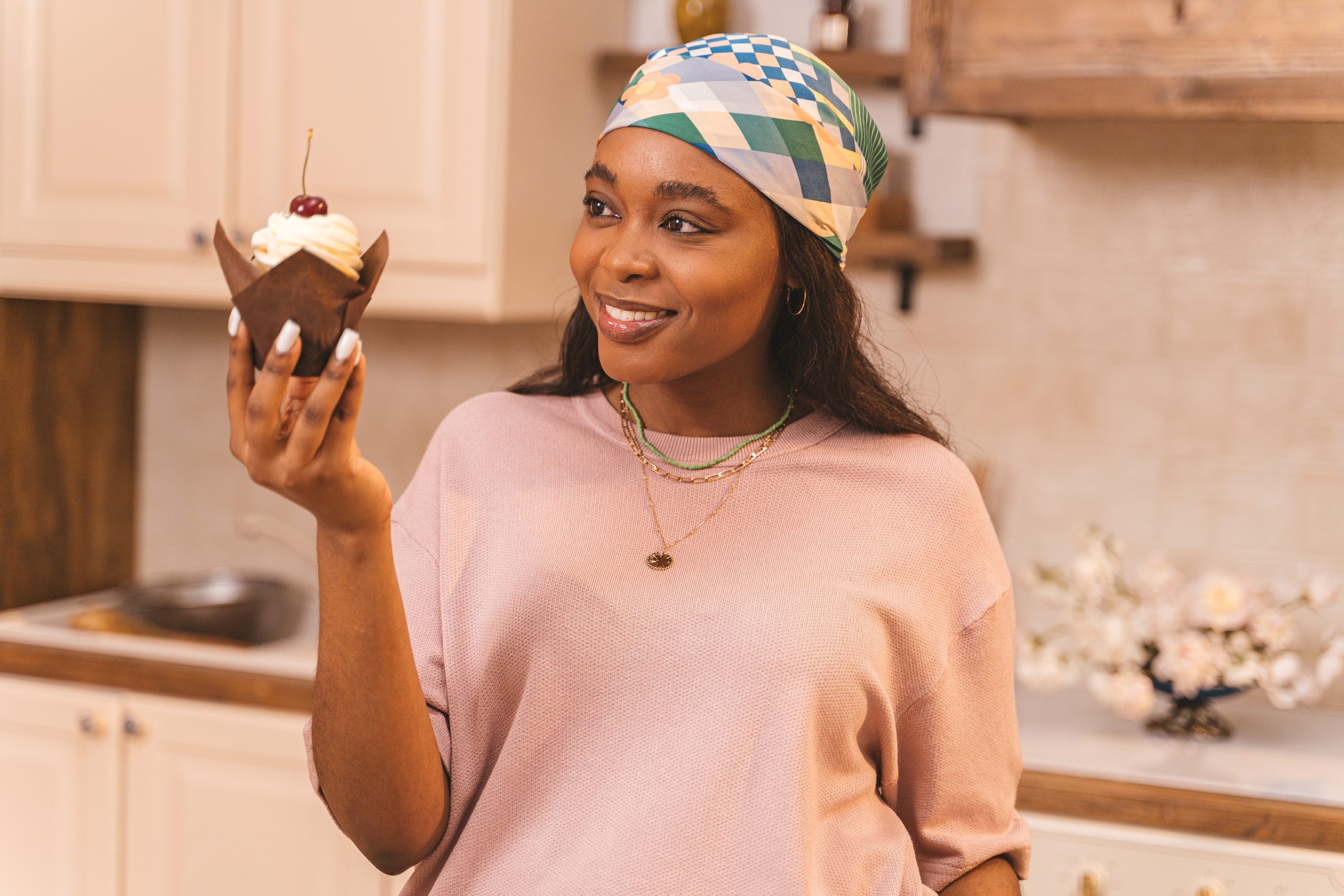 Chocolate Cherry Cupcakes
Ingredients
125 g of butter

100g of dark chocolate

jam (300 g)

1 tsp sea salt 

150 g granulated sugar 

2 eggs

150g self-rising flour

1 tablespoon vanilla extract

White chocolate 100 g

12 tart cherries
Recipe
Preheat the oven to 180° Celsius.

Melt the butter in a heavy-bottomed saucepan over medium heat. Stir in the dark

chocolate

until the butter and chocolate have completely melted and the mixture is smooth and uniform in consistency.

Place the mixture in a bowl and allow to cool slightly before adding the jam, sugar, salt, and eggs and mixing thoroughly.

Stir in the flour and vanilla extract.

Bake for about 25 minutes, filling the cupcake liners 3/4 full.

On a wire rack, cool the cupcakes.

Melt the white chocolate in a microwave, stirring occasionally. Each cupcake should be frosted and topped with a cherry.