Over the past few years, food and nutrition have gained increased importance! Today, customers are more self-aware than ever. Hence, they demand adequate data and details about nutrition and food. The nutrition fact labels always share relevant information about the nutrition count of a specific product. The data comprises of the total number of servings, the serving size, the calories in every saving, and the percentage of multiple nutrients included in a product. Do you need a label to be less than a certain price or is having it last much longer of greater benefit? For help choosing the most appropriate material for your label or sticker, you can check out this custom labels Melbourne here for more info!
Understanding the nutritional labels can help people to make use of a healthy diet. They can choose nutritious food over fancy food. There are several other benefits of the food label printing software. They are:
1. It helps people to make healthy food decisions
According to several studies, nutrition labels impact our food choices! There are times when a person gets caught up between two separate food choices. And what helps them to decide better is the nutrition label. People often use this label to determine the food that is low in trans fat, fat, sugar, calories, saturated fat, sodium, cholesterol, and the like. These are some of the vital ingredients that you need to stay away from if you want a healthy life.
Once you check the food label for these ingredients, you know whats going in your kitchen and your platter.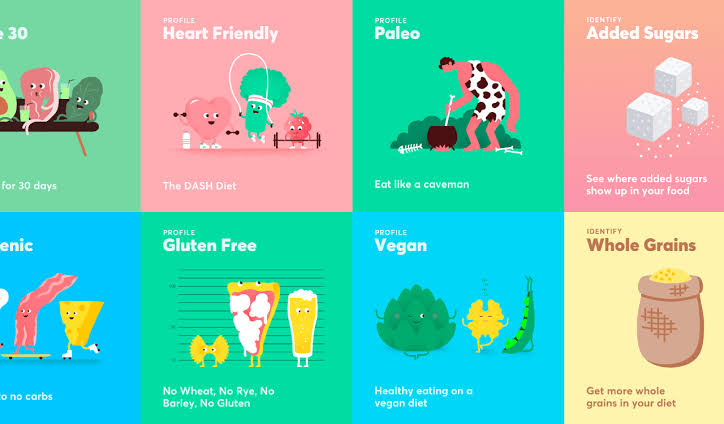 2. It helps to keep your weight on check
Nutrition labels allow you to make proper food choices. It is helpful when you want to shed a few extra kilos and get back to your ideal weight. According to a study that got published in the Journal of the American Diabetic Association, people who used the food labels lost more weight than others. They consumed more fibers, lesser calories, and were successful in eliminating excess carbohydrates and sugar from daily diet. And that's what made all the difference.
3. Helps in proper nutrient consumption
Today, most people consume an insufficient amount of fiber, vitamins A, C, calcium, and iron. You can always check these when you scan through the nutrition labels. When you check the nutrition labels, you know the number of nutrients your body is absorbing daily. The foods which comprise of 10% of the daily value in nutrient are the best nutrition choice you can make. And when you opt-in for 20% nutrition value, you opt-in for a high nutrition amount.
However, it is essential to be able to understand the nutrition fact labels to make proper use of the same. Not everyone is aware of that. A study that got published in the American Journal of Preventive Medicine revealed that people had a lesser understanding of these labels. They need to know about the food value and the counts to make good use of the nutrition fact labels. Today, there are several health and medical providers that offer the correct know-how to their patients to use these labels correctly. It helps them to make the proper dietary recommendations.
advertisements

Considering the present-day food choices, the nutrition fact labels are here to stay! It is encouraging people to learn and understand the right amount of carbohydrates, protein, vitamins, sodium, and other ingredients their body needs. It helps them to shift from making poor quality food choices to the best ones that provide both health and vitality.