CBD gummies are currently one of the most popular ways to take CBD as a dietary supplement and make it part of every day. CBD gummies are designed to look and taste just like regular gummies, so taking supplements feels like a treat rather than a chore.
When shopping for CBD gummies, most people focus on the wide range of fun flavor options. Much less attention is given to the other ways that CBD gummies can differ.
There are several ways that CBD gummies can vary. While some of these only affect the product's enjoyability, others alter their effect on the body. Understanding the different types of CBD gummies that are available is important for ensuring the most consistent and reliable effects.
Here are the different types of CBD gummies available and how to choose the best option.
CBD Gummies for Specific Effects
CBD gummies can be used as both a dietary supplement and a natural way of managing many health conditions. People often use CBD gummies to help with chronic pain, reduce stress levels, and improve sleep.
As CBD gummies become more popular, many cbd brands are also starting to offer CBD gummies that contain extra ingredients and are designed to trigger specific effects. A great example of this is CBD sleep gummies with melatonin 1500mg which typically contain the addition of melatonin to help enhance the calming effects of CBD.
Another popular option is CBD gummies which contain minerals and vitamins that have been carefully chosen to boost the immune system and the body's natural defenses. Immune support CBD gummies are an excellent option as a general-purpose dietary supplement that gives the body the slight boost that it needs to stay fit and healthy.
Full-Spectrum CBD Gummies
After strength, the next important thing to consider is the type of CBD. There are three main types of CBD, and while all of them offer similar benefits from cannabidiol, the range of other cannabinoids varies.
Full-spectrum CBD gummies are made using all of the cannabinoids and terpenes that naturally occur within hemp plants. It is thought that the different cannabinoids can work together to trigger the entourage effect and enhance the benefits of CBD.
As full-spectrum CBD gummies contain all of the plant terpenes and cannabinoids, they tend to have a more natural, earthy taste than gummies made using other types of CBD. While some of the earthiness is hidden beneath the flavorings that are added to gummies, the terpenes can still be noticeable.
CBD Isolate Gummies
CBD isolate gummies are different from full-spectrum gummies in their cannabinoid and terpene content. CBD isolate gummies are made using just one cannabinoid, CBD, and no other compounds from hemp plants.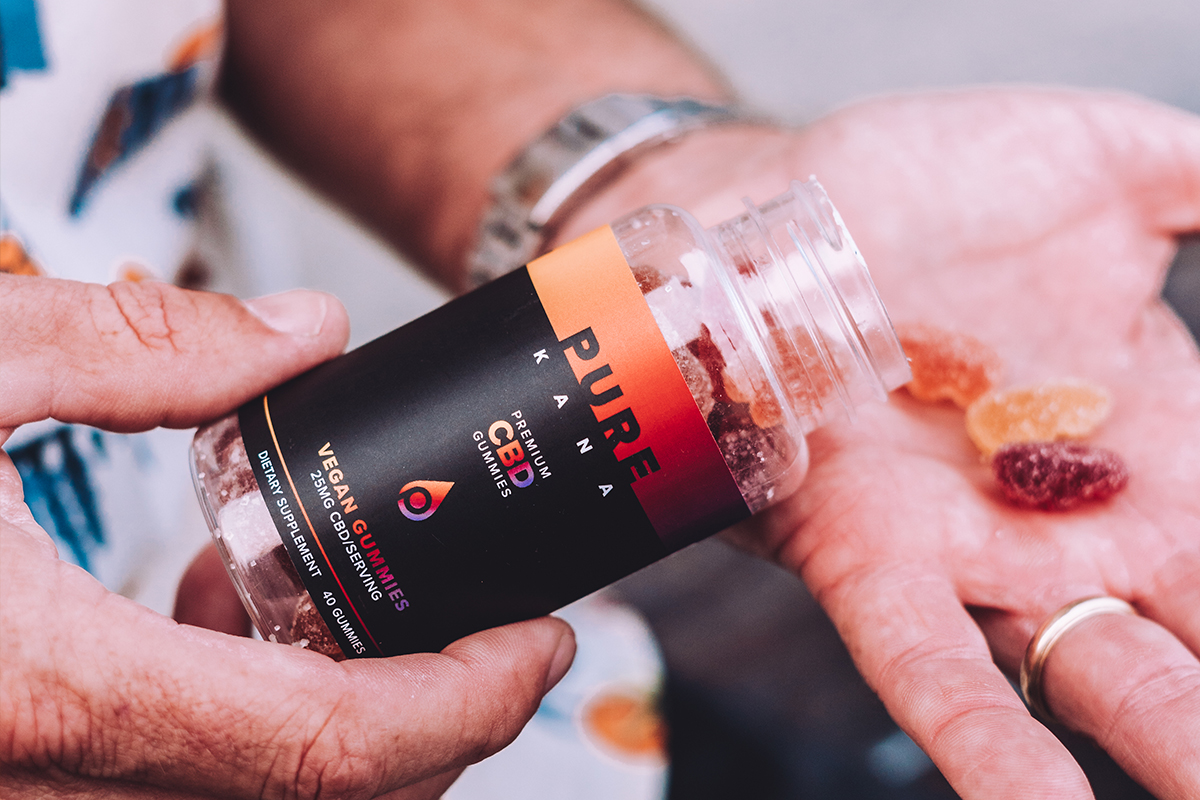 The main benefit of CBD isolate gummies is that they make it much easier to keep track of the cannabinoids and plant compounds that are being consumed. The lack of terpenes also means that a lot of the natural hemp flavor is removed and is not present in the final product.
CBD isolate gummies are an excellent option for people who take regular medications as the lack of other hemp compounds and cannabinoids reduces the chances of adverse reactions.
Different Shapes and Flavors
CBD gummies are designed to provide a fun and flavor-packed way of consuming CBD so that it feels like an enjoyable experience rather than a chore.
While the flavor and shape of CBD gummies have no real impact on the effectiveness of the CBD and how it affects the body, it can have a huge impact on its usability.
Like with almost any other dietary supplement, the best results are achieved when CBD is taken every day. Therefore, it is vital to find CBD products that are pleasant to use and do not start to feel like a chore to be avoided whenever possible.
Fun shapes and flavors can help to make CBD gummies feel like regular candy and, therefore, something that is enjoyable to consume.
There are tons of different flavors and shapes to choose from when shopping for CBD gummies. For example, PureKana offers sugar-coated gummy bears and fun flavors such as strawberry and mango.
It can be fun to compare the various options and find the best CBD gummy flavors to suit one's taste.
CBD Gummies and Different Strengths
One of the first things to consider when shopping for CBD gummies is their strength. The strength of the gummies determines how much CBD you are consuming at any one time.
Most companies that sell CBD gummies have several different strength options to choose from. For example, PureKana has options ranging from 500mg to 1000 mg CBD gummies, and even super-high-strength 1500mg versions.
The strength refers to how much CBD each gummy contains. As the amount of CBD within a gummy is fixed, unlike CBD oil tinctures, it is essential to choose the right strength.
Understanding that CBD gummies can vary in strength and why this is important also helps when trying to decide how many gummies to consume throughout the day. Some people prefer to take low-dose gummies frequently; in contrast, others would rather take a stronger CBD gummy once per day.
The dosage and strength of CBD gummies should always be displayed clearly on the labeling so that it is easy to compare the different available options.
How to Choose the Right CBD Gummies
Finding the right CBD gummies is not always easy as everyone reacts slightly differently. The amount and type of CBD that someone requires to trigger specific effects will depend on several personal factors.
When using CBD gummies for the first time, starting with a low-strength gummy is best to assess how the body reacts. After using CBD gummies for several weeks, it will become much easier to judge what strength of gummy is likely to be the best option.
advertisements

The great thing about CBD gummies is that there is an almost endless range of options and fun flavors to try. Trying out several different ones is the best way to see what works for a person's individual taste and health care needs.