Most people find it difficult wrapping their minds at the principle behind dairy-free ice cream. This notion can be attributed to the fact that the US FDA defines ice cream as containing dairy ingredients. For this reason, you will find that dairy free-ice cream uses the term 'non-dairy frozen dessert' on the labeling.
However, the big question is whether non-dairy ice cream is as good as the regular dairy ice cream. With a rise in demand for dairy-free products, especially among the vegan community, businesses are rising to the occasion and churning out delightful ice creams free of dairy milk.
Alternative Milk Used in Making Dairy-Free Ice Cream
Milk is at the heart of every batch of ice cream made. However, non-dairy ice cream uses alternative sources of milk. You will be surprised at the alternative sources of milk used in making some of the most delicious dairy-free ice creams.
Soy Milk
Soy milk has, for the longest time, been the alternative source of milk for vegans. It is naturally free of fat, and it makes the best replacement for dairy in ice cream making. Ice cream made from soy milk is the best for vegans who are allergic to nuts.
Coconut Milk/Cream
Coconut cream comes closest to replacing dairy milk's natural properties. It is thick, high in fat, and has a viscosity that is similar to heavy cream. However, the coconut milk can have a strong after taste if it is not properly balanced in the recipe. Ice cream made from coconut milk emulsifies perfectly, which results in a creamy texture that holds up nicely when scooped, much like the dairy version.
Rice and Hemp Milk
This is one of the most recent sources of alternative milk, and most people are dumbfounded by how they get the milk from the grasses. Ice cream made from these kinds of milk is the best for people looking to avoid soy and coconut in their ice cream. Rice and hemp do not have fat, and the resulting milk can be a bit watery. To an extent, it will make the ice cream feel like frozen shards of ice that break when scooped.
Non-Dairy Ice cream Additives
A majority of the non-dairy ice cream manufacturers use guar gum and cocoa butter to thicken and encourage emulsification as well as to prevent the formation of ice crystals. Guar gum also increases the viscosity of non-dairy milk, and since it is plant-based, it is 100% dairy-free. However, after multiple testing, the best non-dairy free ice creams are those that do not rely on a single type of milk.
advertisements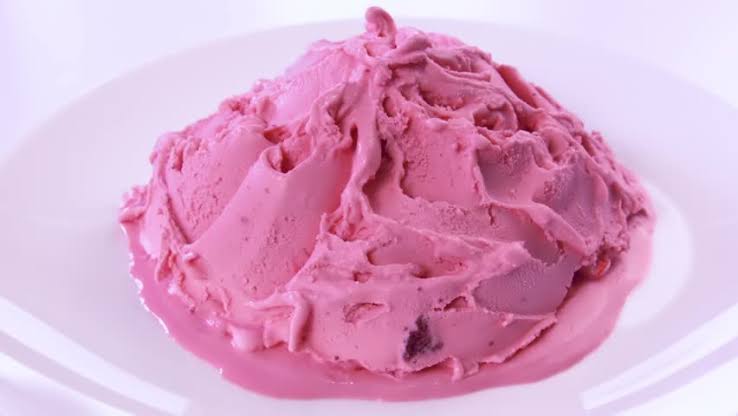 Why Take Non-Dairy Ice Cream
There are many benefits of making the switch from dairy ice creams to non-dairy. For starters, it is vegan-friendly, and people that are lactose intolerant can easily enjoy a scoop or two. Besides this, non-dairy ice cream has a positive impact on the environment, since the effects of industrialized animal agriculture are responsible for some of the highest greenhouse emissions.