One-pot dinners are cozy, tasty, and easy to make. They're the embodiment of most student's meals. For those who want to avoid the hassle of making complicated meals that take way too much time, these quick dinner recipes are for you.
On that note, for our student readers who are finding themselves trapped in the claws of time, it's time to delegate some of your responsibilities to those that can help. EssayPro is a website that offers academic help and very affordable services to students who might need a helping hand.
For those who are tired and stressed out with juggling too many responsibilities, just visit EssayPro and click the 'write my paper' button to get in touch with a helpful writer. Using EssayPro will be a smart long-term investment during your academic years. 
1. Vegetarian Quinoa
This is for all the fans of quinoa and healthy eating out there. This savory recipe will save your time and please your taste buds. Meat is delicious, but moderating your meat intake and incorporating vegetable meals into your diet can do wonders for your health. 
Time and Yield:
Prep: 20 mins

Cook: 30 mins

Servings: 8
Ingredients:
2 tablespoons extra-virgin olive oil

3 carrots, chopped

1 onion, chopped

4 large mushrooms, chopped

4 cloves garlic, minced

4 cups savory vegetable broth

2 cups quinoa

1 tablespoon soy sauce

1 teaspoon ground ginger

2 cups baby kale
Instructions:
Firstly, heat some cooking oil in a large pot. Turn the heat to medium. Place in the carrots, onion, and mushrooms. Cook them for 7 minutes and stir until soft. Then add garlic. Cook it for a minute. 

Secondly, pour broth into the pot. Let it boil. Then, add the quinoa, ginger, and soy sauce. Adjust heat to a low and let it simmer. Cook it on low heat for around 16 minutes. After that, add baby kale and cook for 3 minutes. Then, remove it from the cooker and let it cool down for around 5 minutes. And there you have it. A nice and healthy one-pot dinner.
There are plenty more delicious recipes online that students can take advantage of like this one.
2. Spicy Cabbage And Meat
This recipe plays around with the flavors of meat, cabbage, and other vegetables. It gets even more flavorful the longer it sits in the fridge. Next-day meals with this one-pot dish can be as good or even better than the initial serving. 
Time and Yield: 
Prep: 10 mins

Cook: 30 mins

Servings: 8
Ingredients: 
1 pound spicy pork sausage
1 (28 ounce) can diced tomatoes
1 (6 ounce) can tomato paste
2 tablespoons distilled white vinegar
¼ teaspoon red pepper flakes (preference)
Instructions:
Place a large skillet over medium to high heat. Cook sausage and beef in the skillet for 10 minutes until it's brown, stir. Discard the leftover grease.

Next up, add the diced tomatoes, tomato paste, vinegar, onion, chili powder, red pepper flakes, and salt into the mixture. Then, add the cabbage to the pot. Afterward, adjust the heat and cook on low heat, stirring occasionally. Do this for 25 minutes or until the cabbage becomes tender.
For those who are interested in more survival meals that don't take a heap of time, then let's move on to some more dishes.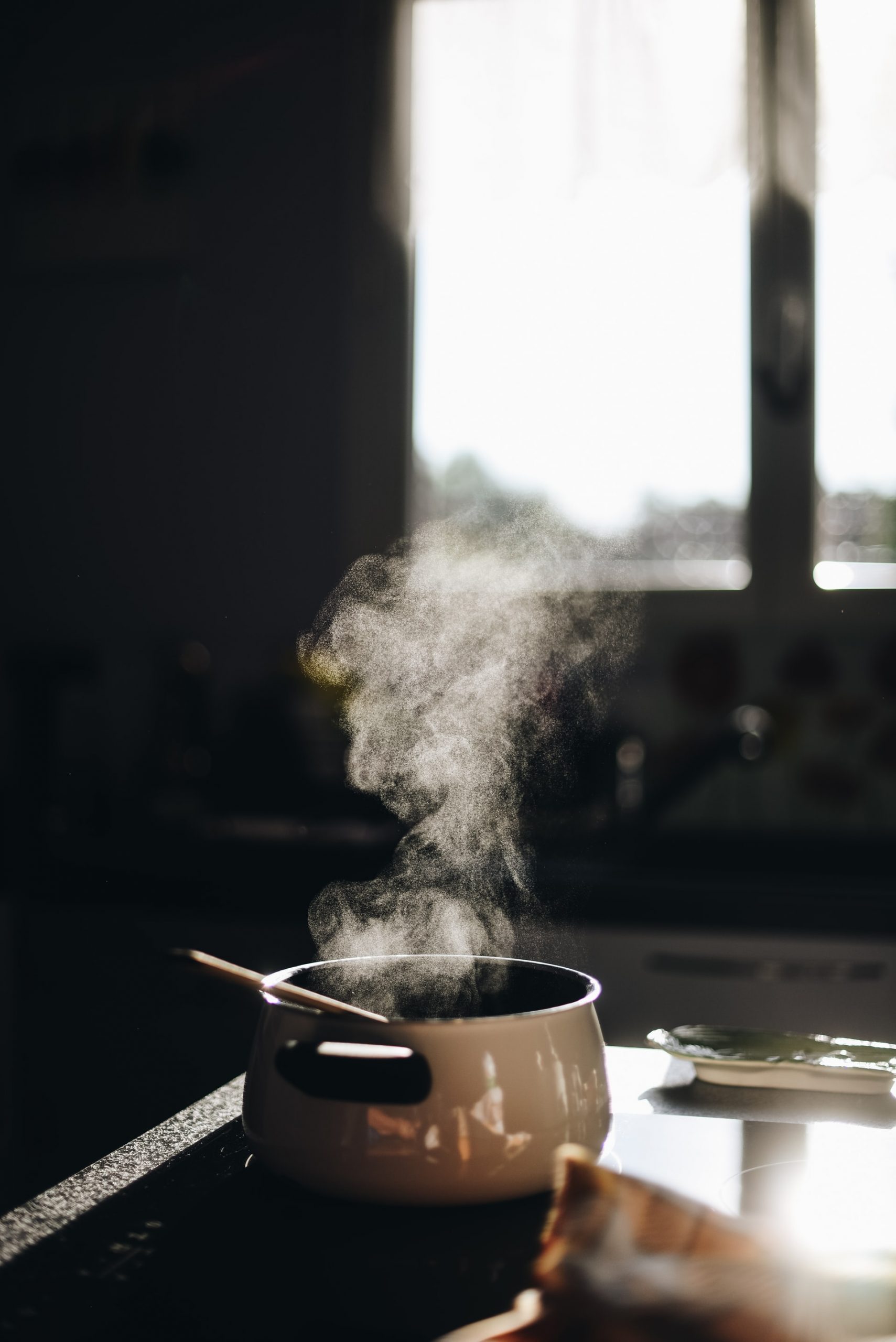 3. Vegetarian Bolognese
This is another one-pot vegetarian idea for those who want to eat healthier. A spin-off of the classic bolognese sauce, but equally as good — and twice as healthy. 
Time and Yield: 
Prep: 20 mins

Cook: 32 mins

Servings: 4
Ingredients:
1 tablespoon olive oil, or to taste

1 onion, finely chopped

2 cloves garlic, crushed and finely chopped

½ red bell pepper, thinly sliced

1 carrot, cut into small cubes

½ cup thinly sliced mushrooms

½ cup red wine

1 (14 ounce) can diced tomatoes

1 cup vegetable broth

1 (15 ounce) can of green lentils, drained

1 teaspoon ground paprika, or more to taste

1 teaspoon dried basil or more to taste

1 teaspoon dried oregano, or more to taste

1 teaspoon mixed dried herbs, or to taste

1 pinch ground nutmeg
Instructions:
Heat olive oil in a large pot on medium heat. Place and stir garlic and onion for 5 minutes or until they're soft. Add in red bell pepper and carrot, then cook them for 5 minutes. Then, add in the mushrooms and cook for 2 minutes or until they're soft. 
Secondly, pour wine into the mix then let it simmer for a minute. Add and stir the diced tomatoes along with the vegetable broth. Let it simmer and bring it to a boil on low heat for 10 to 15 minutes. After, stir in lentils, oregano, paprika, dried herbs, and basil. Let it cook for 5 more minutes. 
4. One-pot Hamburger Adobo
 A local dish in the Philippines, this one-pot is Pacific-inspired and tasty as heck. 
Time and Yield: 
Prep: 20 mins

Cook: 30 mins

Servings: 6
Ingredients: 
2 tablespoons olive oil

1 pound lean ground beef

1 onion, diced

2 cloves garlic, chopped

1 fresh jalapeno pepper, chopped

1 cup green bell pepper, cut into thin matchsticks

1 cup red bell pepper, cut into thin matchsticks

2 cups matchstick-cut carrots

1 small head of broccoli, cut into florets

¼ cup apple cider vinegar

2 tablespoons white sugar, or more to taste

1 dash Worcestershire sauce

2 tablespoons soy sauce

salt and black pepper to taste

1 (15 ounces) can cut green beans, drained
Instructions:
Heat oil in a large pot. Set the heat to medium-high. Afterward, cook the ground beef in the pot until it's completely brown. Do this for 5 to 7 minutes.

Afterward, add the garlic, onion, jalapeno pepper, red and green bell peppers, broccoli, carrots, apple cider vinegar, sugar, soy sauce, Worcestershire, salt, and pepper. Adjust the heat and cook them in medium-low heat for about 20 minutes, while stirring occasionally. Lastly, add the green beans and cook for another 5 minutes. 
Final Thoughts 
By following these recipes, our readers can add to their cooking knowledge and culinary skills. And for those who are already masterful in the kitchen, there are ways to make income from those talents.
advertisements

The dishes we presented are nostalgic, tasty, and most importantly, they're simple and easy to make. We know that student life, and all other aspects of our everyday life can be time-consuming. We hope that these simple to-do recipes can save you some time and hassle.