Do you struggle with constant lack of time, piles of homework, and not getting enough sleep? Sometimes it can be even exacerbated by skipping meals. But for quality learning and maintaining a clear mind it is necessary to stick to all healthy habits. And nutrition plays a great role here.
What is more, sweet food is not always a bad addiction. A bar of chocolate, a piece of candy increase energy and brain activity as well as boost hormones of happiness. So why not sometimes please yourself and give a mouth-watering dessert a try?
The problem is that it is difficult to find easy and appropriate recipes that are available to everyone. Ones that can help one concentrate on studies. While all reasonable students are familiar with do my online homework' services, few know where to search for easy cooking instructions.
In this article, you will learn some quick methods of preparing the best desserts for college students. Don't worry, it will be a piece of cake for you!
1. Chia-Pudding with Berries and Oats
Everyone has definitely heard something about chia seeds because they have become very popular in recent years. They are similar to flax seeds, contain omega-3 acids and antioxidants. So the benefits of this product for a young organism cannot be underestimated. Chia pudding is extremely easy to make. But it is recommended to do it in the evening so that the pudding stays in the fridge overnight.
Ingredients
500 ml kefir

4 tbsp. of chia seeds

3 tbsp. of liquid honey

1 cup of seasonal berries

2 tbsp. oatmeal
Step 1
Take a large bowl and pour 500 ml of kefir into it.
Step 2
Add chia seeds into the bowl with kefir and mix thoroughly.
Step 3
Add 3 tbsp. of liquid honey and mix again until smooth.
Step 4
Pour into jars and leave in the refrigerator overnight or for at least 2 hours. During the night, the mass will increase in volume and solidify.
Step 5
When serving, add some oatmeal to each portion. Optionally add seasonal berries, like raspberries and strawberries.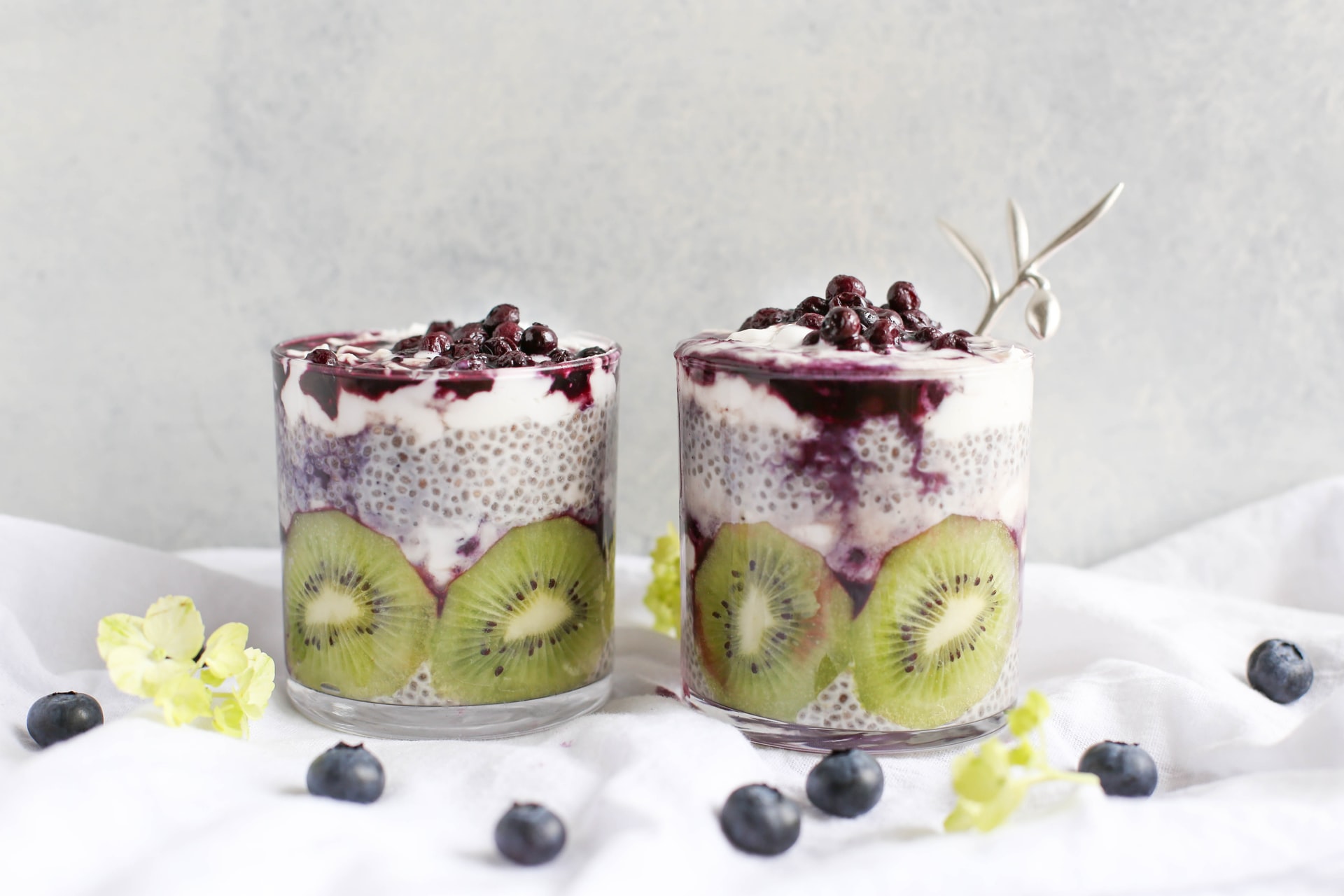 2. Sponge Cake in the Multi-cooker
A sponge cake is, in fact, a semi-finished product. It can then be used to make cakes, pies, or even candy. At the same time, it can be a completely independent dish. A piece of sponge cake for breakfast with coffee – so simple and delicious. Moreover, it can be prepared without an oven. Just use a multi-cooker, a device which is so popular with students living in the dormitory.
Ingredients
5 eggs

200g of sugar

160g of flour

1 pinch of salt

1 tsp. of vanilla sugar

20 g of butter
Step 1
Beat eggs in a glass bowl, add a pinch of salt, 200 g of sugar, and 1 tsp. of vanilla sugar. Start beating. How do you know it is time to stop beating? The mass should be 3 times larger in volume.
Step 2
Add small portions of flour with a silicone spatula so that the mix "does not fall". Note that haste is useless here.
Step 3
Grease the bowl of the multicooker with 20 g of butter. Carefully pour the future biscuit in it and bake for 40 minutes at a temperature of 175 degrees. Another secret of making a lush sponge cake: when the multi-cooker turns off, leave it for 15 minutes without opening to let it cool.
3. Cake-Pops
Do you remember what was said about sponge cake in the previous recipe? It can be used as a basis for other delicious snacks. One of them is, of course, cake-pops. The cool advantage of these delicacies is that you can use imagination and decorate them in a special way.
Ingredients
Sponge cake prepared according to the previous recipe

200g of butter

200g of boiled condensed milk

200g of dark or white chocolate

2-3 tbsp. of decorative sprinkles
Step 1
For the cream, mix 200g of boiled condensed milk with 200g of soft butter in the bowl. Beat with a blender until the mix is fluffy.
Step 2
Crush the cooled sponge cake into small crumbs and add it to the bowl with the cream.
Step 3
Mix the base to get a plastic mass. Form small balls with your hands. Put them in the freezer for 20-30 minutes to cool slightly.
Step 4
Take the balls out of the freezer and stick your cake pops in canes, then dip them in melted chocolate. Sprinkle it with powdered sugar and let the chocolate balls harden in the freezer once again.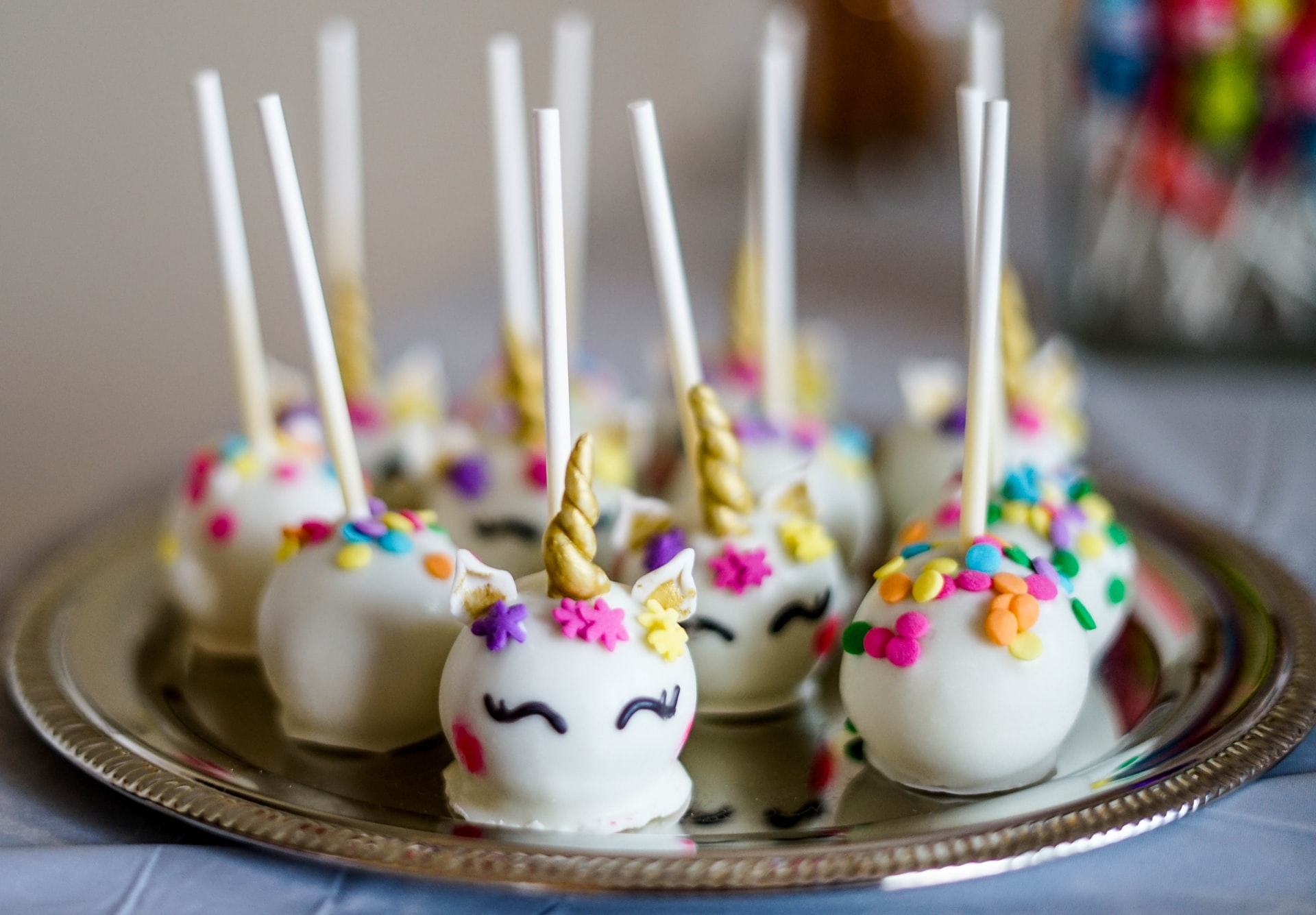 4. Peanut Biscuits
Who doesn't like cookies? But buying them in a supermarket may be a bit disappointing. It is obvious that you won't get any beneficial vitamins from them. Home-made biscuits are a completely different story.
Ingredients
120g of butter

100g of powdered sugar

10g of baking powder

1-1.5 cups of peanuts

10 g of vanilla sugar

270-300g of flour

1 egg
Step 1
Combine soft butter, powdered sugar, flour, and vanilla sugar in a bowl. Beat 1 egg and mix the mass using a mixer. Add 10 g of baking powder and mix again. Add half of the peanuts and mix well so that the peanuts are evenly distributed in the dough.
Step 2
Form cookies and place them on a baking sheet covered with parchment. Put the remaining peanuts on top of the cookies, pressing them slightly into the dough. Bake cookies in a preheated 200-degree oven for 12-15 minutes.
5. Curd Fritters
If you cannot imagine your life without a delicious breakfast, this recipe is for you.
Ingredients
400g of cottage cheese

1 egg

3 tbsp. of flour

3 tbsp. of sugar

3-4 tbsp. of oil

10g of vanilla sugar
Step 1
Put the cheese in a small bowl. Add a pinch of salt, one egg, 3 tbsp. of sugar, and 10 g of vanilla sugar. Stir it with a fork. Add wheat flour to the ready cheese mixture.
Step 2
Roll small balls from the cheese mass. Press the balls with your hands to make mini cheesecakes. Bread the cheesecakes in flour so that they do not lose their shape and fry over medium heat until appetizing crust.
Step 3
Remove excess fat from your curd fritters with a paper towel. Before serving, sprinkle with a little powdered sugar, add jam or sour cream.
advertisements

Final Words
Desserts can provide plenty of positivity to power you through a night of studying and lift your spirits. However, you should never neglect your diet. Living on American sweets may seem enticing. But it will not be beneficial for you and your studies in the long run.