Breakfasts aren't easy for many of us, especially busy people and those who hate mornings. Oftentimes, a granola bar and a coffee to go are all one has time to eat until lunch. Students also struggle to eat healthy, homemade food consistently because of the tons of school assignments and studying they have to do.
Sure, students can totally find helpful paper writing services on paperwriter.com to have a little more time at hand, but they'll still have a lot of homework and reading to do. These spring breakfast ideas can make breakfast less of a chore and turn it into an easy-to-prepare and enjoyable meal instead.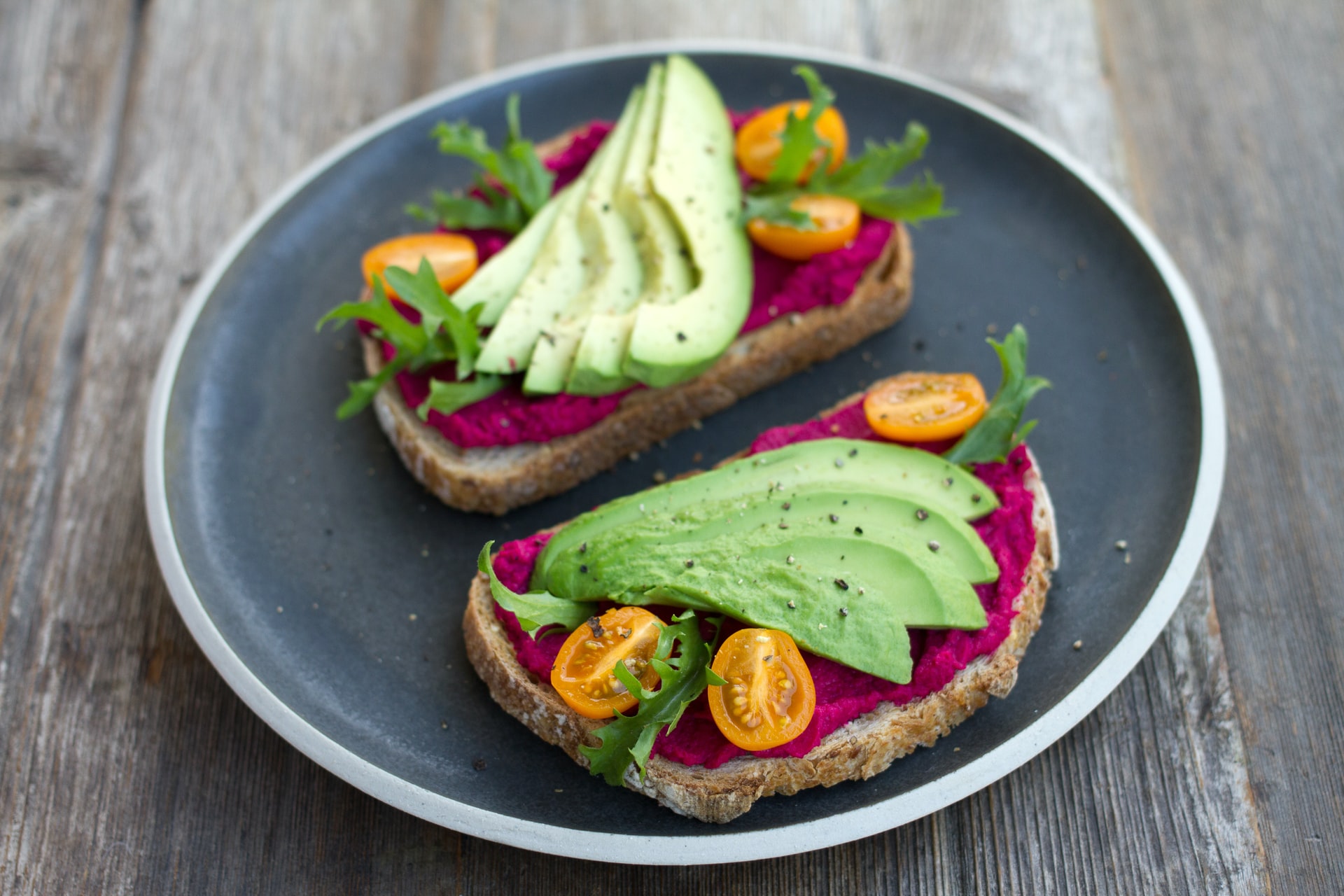 Source: Unsplash
#1 Frittata with Broccoli and Ricotta
Time:

about 25 minutes

Ingredients:

eggs, fresh or frozen broccoli, part-skim ricotta, olive oil, salt, pepper
If you have yet to cook a frittata for the first time, spring is the best time to do so. Frittata refers to the Italian recipe that's not quite an omelet or quiche but something in between. It's perfectly filling and pairs well with a lot of healthy green veggies available in spring. If you don't have broccoli on hand, feel free to substitute it for asparagus or spinach in this recipe.
If you're afraid that your cooking skills aren't enough for a frittata, don't be. Contrary to what the title may sound like, it's a very straightforward recipe. If you've ever cooked an omelet, you'll manage a frittata too. It's like an oven-baked omelet, which makes it both healthier and easier to cook.
#2 Overnight Chia Seed Pudding
Time:

5 minutes (in the evening)

Ingredients:

Chia seeds, plant-based milk, your sweetener of choice, any berries or fruit you like
Overnight breakfasts are perfect for anyone who is busy or isn't really a morning person. Sure, you have to take care of them in the evening. But the extra sleeping time you get is worth it. What's more pleasant than waking up knowing that a delicious breakfast is already waiting for you?
Chia pudding is perhaps the easiest and healthiest overnight breakfast out there. Chia seeds are rich in antioxidants and fiber, and they're great for anyone trying to control their calorie intake. All you have to do to turn them into a delicious pudding is mix them with milk and add honey (or any other sweetener you like) and berries or pieces of fruit in the mix.
#3 Spinach & Egg Scramble on a Toast
Time:

10 minutes

Ingredients:

eggs, baby spinach (preferably fresh), olive or avocado oil, toasted whole-grain bread, salt, and pepper
Sure, an avo toast is a classic for breakfast. But it does get old if you eat it day after day. A spinach and egg scramble on toast is a fantastic alternative. It's perfectly healthy and filling. And as is the case with all good recipes, you can adjust this one to your preferences and what you have in the fridge.
A spinach and egg scramble is impossible to mess up. All you have to do is add spinach to the skillet, reduce it, and then make a scramble. Then you'll put both on pre-toasted slices of bread and garnish with whatever you have, from microgreens to raspberries.
#4 Breakfast Burritos
Time:

30-40 minutes

Ingredients:

tortillas, red onion, bell peppers, canned black beans (rinsed), avocado, salsa, tomato, sour cream, chili flakes, salt, pepper
This one's not for people who prefer fast and lazy breakfasts. While there's nothing complicated about breakfast burritos, they do take quite a while to prepare (at least compared to most other recipes on this list). But they are an amazing choice for anyone who prefers savory breakfast to the more popular sweet ones.
You'll first need to cook all fresh veggies in a skillet. You can add eggs to make your breakfast burritos richer in protein and more filling, but this is optional and does add a bit to the cooking time. Then you need to spread your tortillas with sour cream, fill them in with the veggie mix, and put your burritos on a flat skillet for a minute or so to make them at least a little crispy on the outside.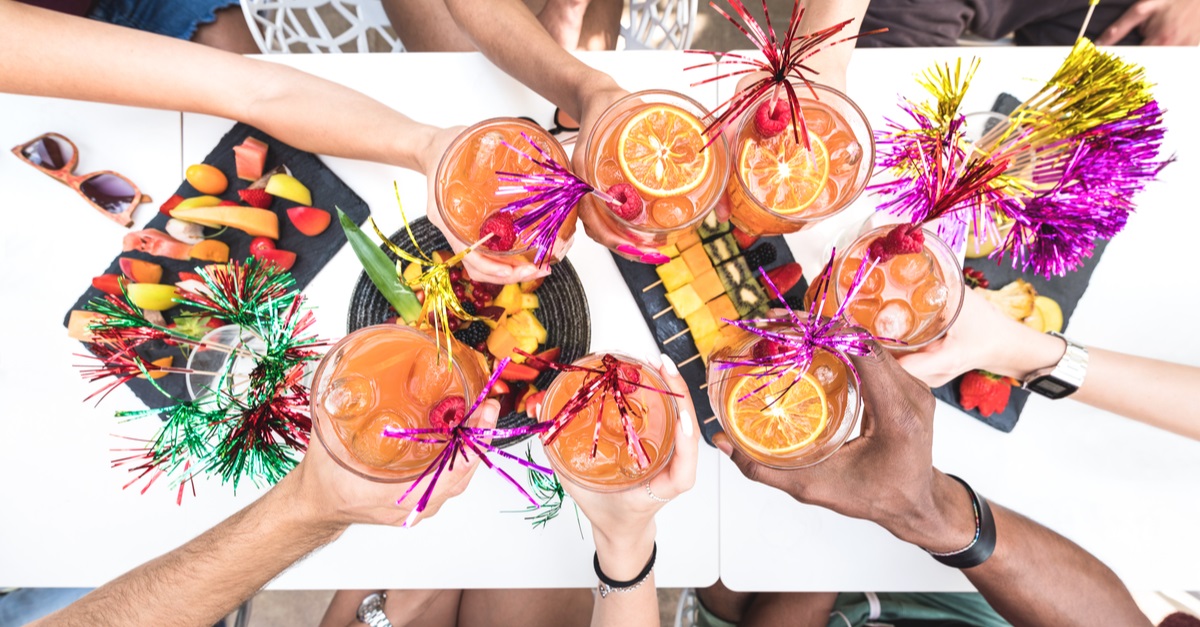 #5 Overnight Oats with Whatever
Time:

5 minutes (in the evening)

Ingredients:

oats, milk (preferably plant-based), greek yogurt, and whatever you have
Overnight oats are yet another perfect breakfast option for a busy person who tries to eat healthy food despite a busy schedule. Just like an avo toast or an omelet, it's a timeless classic. You can add whatever you like and have to your overnight oats, such as berries, chia seeds, fruit, and honey. Or you can choose an unconventional path and make your oats savory instead. It's up to you.
All you have to do in the evening is mix your oats with milk, greek yogurt, and sweetener (if you have chia seeds, add them to the mix as well). Greek yogurt isn't a must, but it does take the taste to the next level. Then you'll be able to add whatever you want and have to your overnight oats in the morning.
#6 Green Smoothie Bowl
Time:

5 minutes

Ingredients:

spinach, almond milk, avocado, banana, chia seeds (optional), ice
If you follow any fitness influencers, you are probably tired of hearing about green smoothies and smoothie bowls. Still, if you have yet to try preparing one yourself, please do. Sure, there's nothing magical about green smoothies. But they really are healthy, delicious, and ideal for people who prefer light breakfasts.
The only difference between a smoothie and a smoothie bowl is that once you've blended all of the ingredients, you need to put the smoothie into a bowl. Then you can add granola, yogurt, or any toppings you like. It's fun. And it's also a great way to make your smoothie more filling so that you don't feel hungry again in an hour or so.
advertisements

So, which one to choose?
You can choose whatever awesome breakfast option seems like your cup of tea. If you're into sweet breakfasts, you'll enjoy a green smoothie bowl or chia pudding. Overnight oats are for people who don't have time to cook in the morning. Everyone into savoy breakfasts should give spinach frittata and breakfast burritos a chance. And try to switch between recipes, or you won't be able to even look at oats soon.