Sometimes it feels like we live in a world obsessed with alcohol, and for a good reason. Statistics show that over 50% of Americans 18+ years old drink monthly, and half of those engage in binge drinking. So many of our social activities involve it or revolve around it somehow. And if you were previously a big drinker yourself, it can be hard to imagine what life would be like without it.
But what if you don't drink anymore? What if you never did see much fun in it in the first place? Whether you're trying to cut down or stop entirely, or you just don't enjoy the taste or intoxication, there are plenty of reasons to avoid alcohol altogether. But that doesn't mean you have to miss out on all the fun!
There are plenty of things to do on the weekends that don't involve drinking. From stocking the weekend barbecue cooler with a non-alcoholic beer to hitting up your local amusement park, there's something for everyone to enjoy.
So if you're looking for things to do this weekend that don't involve alcohol, here are a few ideas to get you started.
1) Have a picnic in the park – Picnics are awesome because you can make them as laid-back or fancy as you want them to be. If you're more easygoing, pack some sandwiches, chips and dips and fruit you like to eat. If you are from Miami Florida, you can easily order online from a sandwich shop miami fl if you want to try something more than just your homemade sandwich. If you want to get a little fancier, put together the items you need for a nice cheese board or make some gourmet sandwiches. Don't forget to pack a few blankets, some good music and a bottle of alcohol-free wine or your favorite sparkling fruit juice to complete the perfect picnic.
2) Go hiking – Hiking is a great way to get outdoors, enjoy the fresh air and get some exercise all at the same time. And depending on where you live, there are probably plenty of trails nearby that you can explore. Hope onto your local state parks and recreation website or do a quick Google search to find some options near you. Do your research beforehand and pick a trail or path that fits your fitness level and interests.
3) Visit a farmer's market – Farmer's markets are the perfect place to find fresh, local produce, meats and baked goods. They're also great for people watching and getting to know your community. Some of our favorites are locally sourced honey, fresh flowers and homemade jams and jellies. So take a stroll through your local market, chat with the vendors and stock up on some delicious food for the week ahead.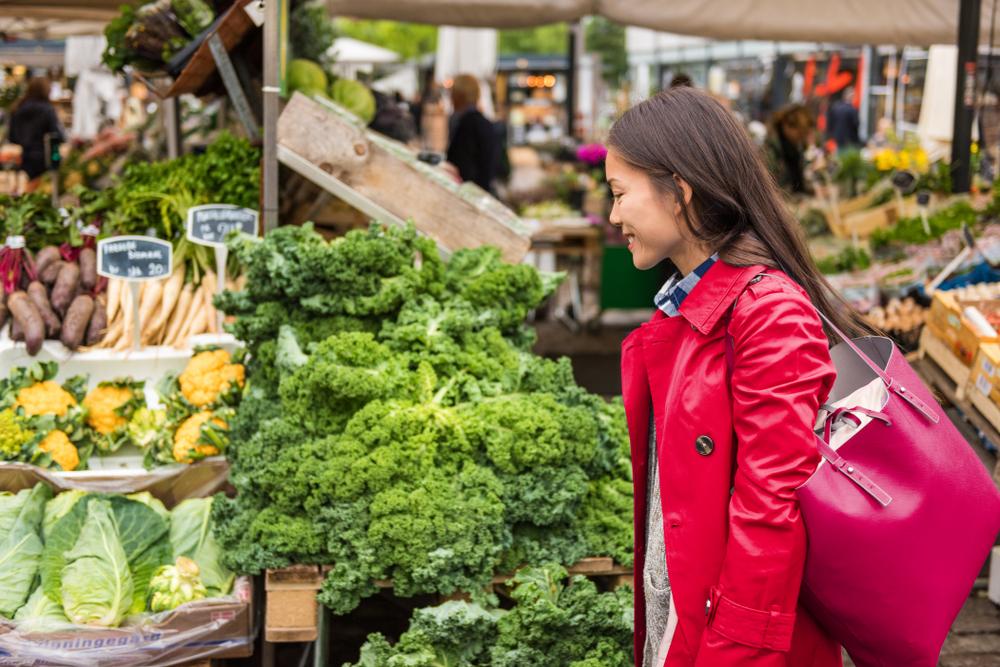 Source: Maridav/Shutterstock.com
4) Have a movie marathon – Sometimes, all you really need is a good movie (or six) and some popcorn to have a great time. With so many fantastic movie franchises out there with multiple films like the ones at 123movies, you've got a ton of options. So whether you're into fast cars, wizardry or superheroes, there's sure to be a movie marathon out there for you. Not to mention, you can always make it a sleep-over and stay in your PJs with some delivery if you don't feel like fussing over making food. So invite your friends, pop some popcorn and get ready to enjoy a fun-filled night.
5) Play tourist in your own city – It's easy to forget all the amazing things that are right in our backyard when we're caught up in the hustle and bustle of everyday life. But taking some time to explore your own city like a tourist can be a great way to learn more about where you live and have some fun at the same time. Start by doing a quick Google search of things to do in your city and check to see if there are any local tourist info sites you can pull ideas from. Once you've compiled a list, make a plan to visit one (or all!) of the places on it. You might just discover some new favorite spots or bits of history you never knew about!
6) Go bowling – Bowling is a classic activity that's perfect for groups of friends or family. And it's something that everyone can enjoy, regardless of skill level. So if you're looking for something to do this weekend that's a little more low-key, consider heading to your local bowling alley. You can even make it a themed night and bowl in costume or have a contest to see who can get the most strikes.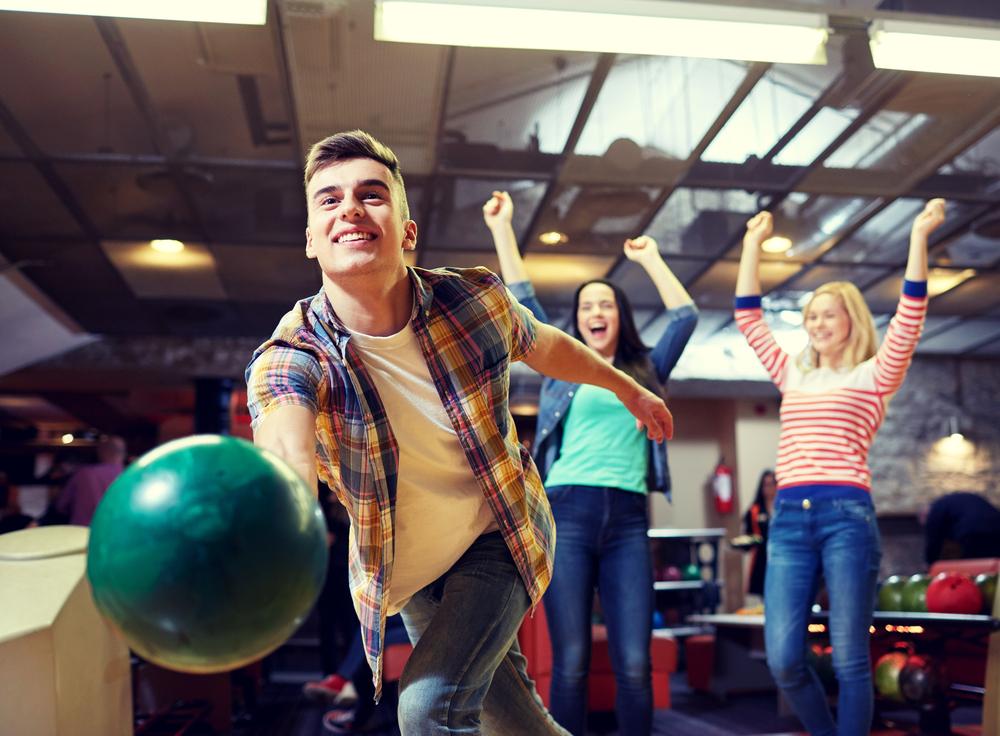 Source: Syda Productions/Shutterstock.com
7) Have a game night – Games are always a great way to spend time with friends and family. And there are so many different options out there, from classic board games to new favorites like throw and axe. If you're unsure what kind of games to play, try checking out some online "best of" lists or doing a quick search on Amazon or your favorite retailer's website. You can also find a ton of great ideas on Pinterest. Then, once you've got a few games in mind, invite your friends and get ready for a fun night!
8) Have a backyard barbecue – Setting up the grill, roasting some hotdogs and enjoying the warm summer night air is the perfect way to spend a weekend evening. And it's an excellent activity for groups of all sizes. Many people associate this kind of event with alcohol, but we're taking it back for the non-drinking crowd. Serve up some mocktails, alcohol-free beer and a tasty non-alcoholic rosé instead. This keeps things light, family-friendly and fun for everyone.
9) Go stargazing – Stargazing is a fun and free activity everyone can enjoy. And it's the perfect opportunity to appreciate the night sky and all the beauty that it has to offer. If you're unsure where to start, try checking out an online star map or downloading a star gazing app on your phone. Then, once you've found a good spot, you only need a blanket and some snacks to enjoy the show.
advertisements

Enjoy Yourself
Living life without alcohol may be precisely what you need. But remember, life is meant to be enjoyed. If you find that you're having a hard time enjoying yourself without alcohol, you may need help from a professional or to take part in a 12-step program to find relief. Whatever you do, remember that you're not alone, and plenty of people have been where you are. With a little effort, you can find ways to have fun every weekend without alcohol and live a happy, healthy life.