Toowoomba City in Queensland, Australia is a cultural city that features a wide variety of tourist spots. Along with the must-see tourist destinations, Toowoomba is home to many authentic restaurants from different cultures.
Toowoomba is an amazing getaway to enjoy some fresh air, relax and enjoy the rich history of the area. The Cobb & Co Museum, Empire Theater, Picnic Point, and the Queens Park and Botanic Gardens are a few of the city's main attractions. Visitors also troop to this city for the annual Toowoomba Carnival of Flowers, a festival held every September. This event includes garden exhibitions, floral displays, a food and wine festival, and live music from some of the best performers.
Aside from the tourist destinations and the famous Carnival of Flowers, the restaurant scene in this western city of Queensland has in recent years sprung to life. Toowoomba has a variety of exciting restaurants to discover. Referred to as the gateway to the Darling Downs and the Garden City, Toowoomba has a thriving food trail. It is one of the unique culinary travel destinations in the Darling Downs region.It has more than one hundred years of food history. Restaurants thrive in this city because of the abundance of locally grown produce.
Toowoomba is a city that embraces change. Many new restaurants are opening, offering delicious and delectable meals in distinct way. This city is fast becoming a haven for culinary travel in this part of the world. Food enthusiasts and coffee lovers are not lacking in choices. Toowoomba is becoming a famous food capital. Delis, specialty cafes, fine dining restaurants, and authentic specialty restaurants are sprouting across the city.
For many years, Toowoomba residents had to travel to Brisbane whenever they had the clamor for food they could not find. Today, the city has restaurants serving a wide variety of cuisine to satisfy any distinct palate.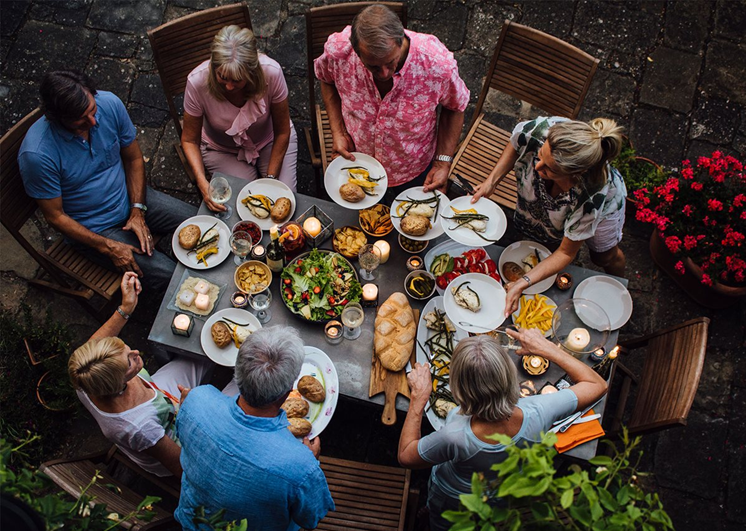 Vietnamese Cuisine
The residents and visitors of Toowoomba City and its neighboring communities have found a great love for Vietnamese cuisine.
What makes Vietnamese cuisine extraordinarily special? After having a taste of Vietnamese food you will find it difficult to forget the smell of the fresh herbs, spices, and fish sauce, staples in almost all Vietnamese dishes. Each Vietnamese dish has its unique fragrance.
Vietnamese cuisine is for everyone. If you want a quick lunch of a sandwich, salad, or soup, you can have Bunh MI, Bun Viet Salad, Gui Viet Salad, Pho, or bun bo hue. If you are thinking of going veggies, have a taste of the Vietnamese Vegetarian dishes.
Vietnamese meals are also available in varied textures, contrasting flavors, and exotic ingredients. They can be light and healthy, too. Vietnamese chefs often refer to Vietnamese cuisine as the "the nouvelle cuisine of Asia" because of its many exquisite features.
Vietnam has a varied landscape but all of its dishes contain the perfect balance of heat, aromatics, sourness, sweetness, and the special taste of fish sauce.
When you speak of Vietnamese cuisine, you speak of the traditional recipes of Banh Mi, Pho, and Rice Paper Rolls. They are, just like most Vietnamese food, known for their taste and flavor. Vietnamese food is also known to be healthy. All these qualities are because of the combination of greens and fresh herbs combined with seafood, beef, pork, noodles, and rice.
Authentic Vietnamese Restaurant
Food in Vietnam only uses fresh ingredients. Every morning wet markets are always overly crowded with people who want to buy fresh vegetables, fish, and meat to cook. They do this too for what they will cook for lunch and dinner.
If you are craving for Vietnamese cuisine in Toowoomba, the Original Saigon Restaurant is one of the best places to dine. They offer the most authentic and freshest Vietnamese cuisine using traditional recipes that will satisfy your discriminating palate.
This authentic Vietnamese restaurant serves lunch and late- night dinners. They also offer take-away food. The Original Saigon Restaurant not only serves food on their menu. They offer diners a taste of Vietnamese culture as well.
The Vietnamese chefs of this authentic Vietnamese restaurant only usefresh ingredients.  Thanks to their passion and dedication, serving authentic, fresh, and healthy Vietnamese dishes is not just a job but a way of life. This is the reason the Original Saigon Restaurant is one of the Top 10 Restaurants in Toowoomba.
The Original Saigon Restaurant is a family-owned business that serves not only authentic Vietnamese flavors but brings to Toowoomba the beauty and heart of Vietnamese culture through its signature recipes.
PHO – Classic Viet Noodle Soup
This soup dish is enriched with beef bones mixed with garlic, onions, star anise, and cinnamon. The broth is allowed to brew overnight before thin slices of beef are tossed in along with bean sprouts, Thai basil, and fresh chilies. This Vietnamese dish is a blend of Vietnamese and Chinese influences.
Banh Mi
This crispy and fresh French baguette comes with pork or chicken combined with carrots pickles, cucumber, or coriander fillings. It is also filled with chili, Vietnamese pate, and sauce. This dish combines Vietnamese flavors with European cuisine.
GOI CUON – Rice Paper Roll
This Vietnamese cold roll or spring roll is a traditional Vietnamese dish consisting of prawns, pork, vegetables and bun (rice vermicelli) along with other ingredients. These ingredients are then wrapped in rice paper roll (Vietnamese bánhtráng).
Bun Noodle Salad
 This dish can be a quick lunch or a light dinner. This salad is a combination of rice noodles and juicy meat with fresh herb garnishing. This is one of the most popular Vietnamese dishes.
The French have long appreciated Vietnamese food because they were once the colonial power in Vietnam. Australians, on the other hand, are just beginning to discover and appreciate the flavorful taste and rich aroma of Vietnamese food.
Many residents and visitors in Toowoomba have embraced Vietnamese culture with the wide offering of authentic Vietnamese food at the Original Saigon Restaurant.
Vietnamese food is a sophisticated blend of Chinese and French cuisine while maintaining the unique features of Vietnamese food culture.