The average person drinks 3 cups of coffee every day. May it is Campos coffee, Nescafe or any other brand, the real art lies in the manner you prepare the coffee. Some like it sweet, some like it was strong and bitter.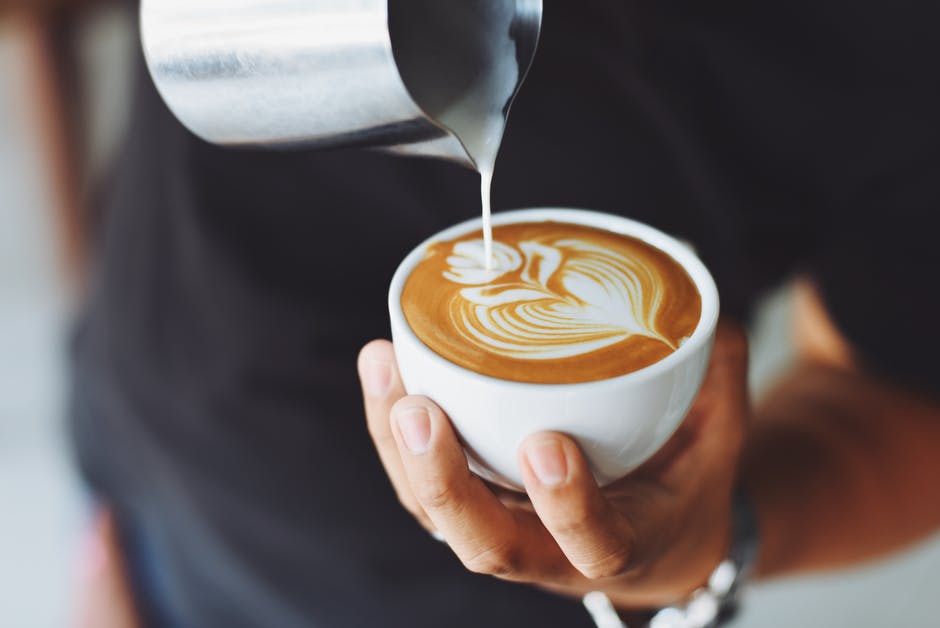 In addition to the these 11 Ninja coffee bar recipes, Here are some winning recipes for making coffee.
Iced espresso
For a tall glass (350 ml), 3 minutes of preparation.
Four doses of espresso (4×40 ml)
Powdered sugar
Five tablespoons of crushed ice
Prepare four espressos in a shaker. Sweeten at your convenience. Add the crushed ice and shake vigorously for 30 seconds to obtain smooth foam. Serve preferably in a glass and enjoy while it is cold. Read full story on Huffpost.
Cappuccino Frappe
For a tall glass (350 ml), 5 minutes of preparation.
One dose of lungo (110 ml)
150 ml of whole milk
Sugar
Chocolate shavings or cinnamon powder
crushed ice
Prepare your coffee in a large cup. Sweeten to your liking then pour the preparation into a tall glass with 4 or 5 tablespoons of crushed ice. Fill your milk jug with whole cold milk a quarter full and froth part of the milk by immersing the steam nozzle of your machine. Add the milk thus emulsified and delicately place 3 or 4 tablespoons of milk froth on top. Sprinkle with cinnamon or chocolate shavings.
Vanilla coffee
For six people:
6 cups of very strong coffee
Nine pieces of sugar
1/2 litre of vanilla ice cream
2.5 dl of cream
Three spoonfuls of cold milk
Mix coffee and sugar, put it in the refrigerator until it is almost iced. Divide the coffee between tall glasses. Beat the whipped cream with cold milk, and it should be very firm. Divide the vanilla ice cream into six equal parts. Put each piece of ice in a glass on the coffee. Top each glass of Chantilly cream placed if possible in the pastry bag.
Vanilla Smoothie Coffee
For 4 glasses:
2 espresso coffees
1 vanilla pod
10 ml liquid cane sugar
ice cubes
Cut the vanilla pod in half lengthwise. Scrape the inside of the tip of a long knife and collect the small scented black grains in a shaker. Add the cane sugar, the 2 cups of hot coffee and the ice cubes. Shake vigorously. Serve immediately in cool chilled glasses.
Banana iced coconut coffee
For two glasses:
Six espresso coffees (6×40 ml)
One teaspoon of brown sugar
One half banana
Two tablespoons of coconut milk
Four ice cubes
Prepare the six espressos, then carefully mix the coconut milk with the hot coffee. Mix this mixture with the half-banana cut into pieces and the brown sugar. Add four ice cubes and mix again to refresh the drink. Serve in very cold glasses.
Christmas magic
One teaspoon of hazelnut cream (Nutella)
One teaspoon of honey
One pinch of ginger
One pinch of cardamom
One strong espresso
A little milk
Mix 1 teaspoon of hazelnut cream with one teaspoon of honey.
Add a pinch of ginger and cardamom.
Stir until you get a creamy mass.
Then prepare a strong espresso and frothed milk like a cappuccino.
Mix a little hazelnut cream in the espresso and cover with the milk froth.
Then decorate the milk froth with the creamy preparation.
Caramel Latte
Caramel latte is a large coffee flavoured with very white and creamy milk.
An espresso coffee
Two tablespoons of caramel syrup (or another flavour)
20 oz. of milk
Two tablespoons of caramel coulis.
Pour a tight espresso in a small stainless steel pot.
Pour the milk into a stainless steel pitcher and froth it as much as possible with the nozzle of Big or the small coffee machine. Put two tablespoons of caramel syrup in the mug then pour the espresso.
Add your milk and its froth to this preparation.
Add a dash of caramel coulis using a flexible dispenser.
Sweet ginger
Fresh milk
2 oz. apple syrup
1 oz. cinnamon syrup
Ginger powder
First, pour the cinnamon syrup and immediately after, the apple syrup in a glass.
Prepare a portion of cold milk foam and fill the glass with this cold milk foam to the brim.
Sprinkle two knife tips with ginger powder directly on the milk froth.
Decorate the Sweet Ginger with an apple slice and cinnamon sticks. Serve it with a straw, mix and enjoy.
Latte Machhiato
Fresh milk
One espresso (45 ml)
Four ice cubes
2 oz. caramel syrup
One teaspoon of sugar
Pour the caramel syrup in a glass and add up to 1/3 of milk.
Prepare a portion of cold milk foam and fill the glass with milk foam to 2/3 full.
Put four ice cubes in a separate coffee cup.
Pour the espresso directly into the coffee cup.
Then add one teaspoon of sugar and mix it with the espresso.
Pour the cooled espresso with the ice cubes into the glass with the caramel syrup, the milk and the milk froth.
Chai Latte
Fresh milk
One espresso (45 ml)
Four ice cubes
2 oz. caramel syrup
One teaspoon of sugar
Pour the chai tea syrup into a cup.
Prepare a portion of cold milk froth and fill the cup with this milk froth.
Add the ice cubes.
Sprinkle the milk froth with the cinnamon intake.
Decorate Chai Latte with cinnamon sticks
Bailey's Latte
100 ml of milk
Irish Cream liqueur (e.g. Baileys)
One espresso
Prepare a hot milk froth using the frother. Pour the Irish Cream and the freshly brewed espresso into a glass. Fill the glass with hot milk foam as desired.
Honey and hazelnut cream coffee
Ingredients:
100 ml of milk
Two teaspoons of hazelnut spread (e.g. Nutella)
½ teaspoon of honey
Sugar to taste
Put the spread and the honey in the hot coffee. Stir the coffee well until the two ingredients have dissolved. Prepare a hot milk froth using a frother and pour it over the coffee. Add sugar as desired.
White chocolate coffee
Ingredients:
50 g of white chocolate
200 ml of freshly brewed coffee
200 ml of hot milk
White chocolate shavings for decoration
Melt the white chocolate in a double boiler, then mix it with hot coffee and pour the mixture into fancy glasses. Prepare fluffy hot milk froth using a frother, finish filling the cup with coffee and stir well. Sprinkle with white chocolate shavings.
advertisements

Conclusion
Coffee is a drink loved by almost everybody all over the world; different recipes make it more exciting and sharing it with our loved ones make each cup memorable.