If you love seafood, then as you've probably heard there are watchdog groups out there making recommendations as to which seafood to buy? The reasoning behind this is that certain fisheries are not doing their part to maintain sustainable seafood populations, are using practices that destroy the natural environment or unnecessarily harm the animals, or the regulations are simply sub-standard. But thanks to SeafreshUK, you can now buy fish online and be sure its 100% safe for consumption. Time and time again, products from Alaska are given a 'best choice' rating for a very simple reason, all Alaska seafood is wild, fresh and sustainable.
ALSO: beach food ideas
The legislation was passed in 1959 that keeps such regulations in place, and the fisheries there are closely monitored for compliance. For those with a taste for salmon or salmon roe, it's likely that the actual taste and texture of Alaska salmon keeps them coming back to the product time and time again anyway, but they likely also know that Atlantic and farmed salmon (unless they are farmed in an in-land closed environment) are to be avoided, as are salmon. These products are not eco friendly food and are damaging one of the world's favorite natural resources, seafood.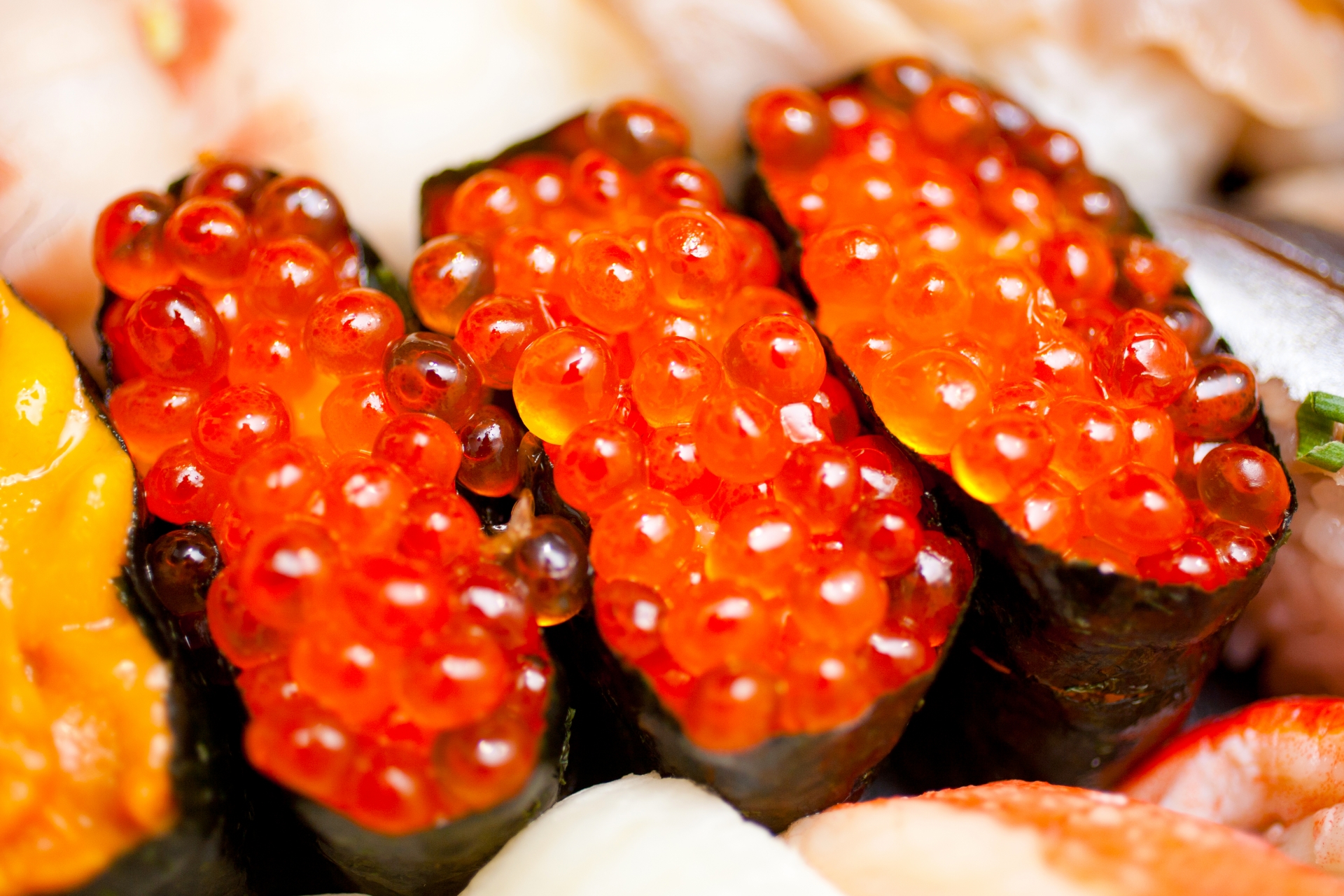 Being a 'best choice' purchase on lists of seafood is great for business, and as such the number of people trying dishes like salmon roe at home has increased. Some people will be more familiar with its name when prepared for use with sushi, Ikura. Certified to the Marine Stewardship Council's standards, this seafood can be served in many styles from fresh atop crackers or bread, to integrated as part of an elaborate dish.
One thing is for sure, people that love salmon roe truly love it, especially in their salmon chilis, and are willing to pay quite a high price for this delicacy. Depending on where a person lives in the world, the price can vary quite a lot, depending on if the culture sees the dish as something upper class, or something more common.
Whenever possible, taste the product before purchasing it to spare yourself disappointment later. The roe should have a firm texture, and a pleasantly fishy taste. Greasy, soft or overly fishy roe is a bad product, and should be left alone. When properly selected and purchased, take the roe home and enjoy it as part of a party spread, on a romantic night in, or during a special meal with family or friends! We have been purchasing delicious seafood caught in Alaska and it's always fresh and in the best quality. Salmon Ikura is perfect seafood that you can also buy.
From television and movies, most people have a decent understanding that caviar is a delicacy; a rich food made for rich people. Children and those who have simply never made the connection, are often a bit grossed out to hear that caviar actually consists of salted and cured ripe fish ovaries, or egg masses of fish. The traditional 'caviar' comes from sturgeon roe, and is a product of Eastern Europe and Russia that is often ordered at just about any seafood restaurant.
advertisements

Various cultures, however, have their own version of caviar, with the roe coming from seafood species as varied as shrimp, crab, sea urchin, scallop and salmon. In Japan, for example, salmon roe is known as ikura and can often be found atop dishes or delicacies like sushi. It's not expensive to buy such a product everywhere, but in the many regions of the world where it's considered a delicacy, roe can be quite a splurge, something like this is best to eat at a restaurant to avoid preparation time, we suggest doing your research on the best places to eat in San Francisco so that you find the perfect place to visit!