Most homes need a good quality coffee maker since there is always at least one coffee enthusiast in the house. There are so many options on the market to choose from, with everyone having features necessary for the optimum cup. Some machines like the various Ninja Coffee Bar system models are of a higher standard than those of a mere quality maker. When it comes to specialized filtering for the system, the Coffee Bar provides the ultimate experience with varied brew types through an innovative technology referenced as a "thermal flavor extraction" process.
There is a degree of flexibility and convenience not provided with traditional makers. You can opt for a full carafe or decide for a single cup in the middle of the afternoon. The machine allows for specialty drinks of most types offering varied brew types as well as a frother on many of the models.
If you are new to drinking coffee, the Ninja is not necessarily something you start with as someone unsure if you enjoy the beverage. In the beginning, you should start with a median quality maker with more of your focus being on the best coffee brands to help you find your niche and develop your taste. After you become a habitual drinker, you can then look into serious machinery like the Ninja to further enhance the experience. Check out this one at https://www.thespruceeats.com/ninja-cf091-coffee-bar-system-review-47725221/. 
Ninja Coffee Bar Introduction
The Ninja Coffee Bar isn't necessarily the first coffee maker for someone new to drinking the substance. It's a system that means to enhance the experience for those who enjoy coffee either on a casual or a more enthusiastic basis. It's not an average machine. 
The system offers more capabilities, flexibility, and convenience than the traditional makers. Some things you'll find that makes this system stand out from any other includes:
** Personalized Servings
On average, coffee pots generate a specific level of the substance in increments of cups from two cups up to approximately 12 cups. There are limited options on the market for single servings, but those offering one-cup options provide only that single serving.
With the Bar, you can do either enough for an entire group of people or sufficient for a single cup to enjoy on a blustery winter evening; overall, there are six serving size choices. The machine is environmentally friendly since it is pod-free and allows you to use whichever coffee is most favorable for you. 
You can either get a glass or a durable stainless steel (double-walled) carafe that boasts keeping brew hot as long as two hours.
** The Auto-IQ Feature
Intelligent technology is not absent in the Coffee Bar, with Auto-IQ being among the many features. You merely need to choose a preferred brew and the serving you need. The system comes with a scoop to measure the level of coffee in the basket, but you don't need to measure water.
The amount that you need for your chosen selections will draw from the water reservoir automatically, thanks to the auto-IQ technology. You need to ensure that the reservoir is always full or kept fresh each day to make your servings as you wish.
** Brewing Coffee To Your Preference
You can make virtually any type of coffee that you prefer with six different brew types and a frother with the Ninja system. You can produce a custom creation to suit your mood with each use.
The specialty brews you make can be as strong as necessary for espressos, with the other options allowing you to develop plenty of decadent recipes that you can find in almost any café. 
Most of the models come with inspiration guides meant to direct you towards unique blends, but you should take the opportunity to experiment and develop inventions specific to your taste. Click to see all you need to know about the Ninja.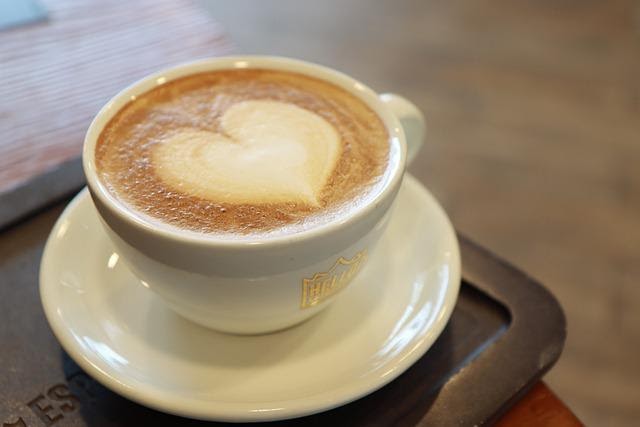 ** The Equipment Itself
The Bar is a piece of equipment you want to display on your countertop. It's user-friendly with simple cleaning in the dishwasher and filling capabilities for the water and the coffee. The suggestion is to keep the reservoir full of water all the time, but most of us are not keen on leaving standing water in anything for any length of time. 
It's better to freshen the water as you use it. You do want to fill it to capacity and then merely choose which serving is appropriate so the auto-IQ can draw the right amount.
There is no need for a pod or paper filter, making the unit environmentally friendly. The Bar comes with a permanent filter that you merely fill with each use. Not only are you keeping the landfill cleaner, but you're also saving money from having to buy filters.
Final Thought
The Ninja Coffee Bar shouldn't go in the same category as a coffee maker because it doesn't behave as a mere maker but is more of a coffee system. It offers unique, innovative, intelligent technology, unlike any traditional machine to the point you don't need to measure water, add a filter, or make a whole pot if you don't want to.
advertisements

You have the ability to create specialty coffees almost reminiscent of a cafe barista with the levels of brewing the machine allows plus the milk frother. Your friends will show up at your house in the morning before work. Maybe you should keep your Ninja Coffee Bar a secret.