Quality time with family is one of the moments that we are waiting for. You can do so many activities together. You can play cardboard or watch movies together inside the house or you can have family bbq together outside the house. Family BBQ is one of the common family activities that is very interesting to do , especially to celebrate a family member's achievement. You can hold a family BBQ on the balcony with the view from the top of your house or the backyard of your house with the pool view and the grill at the side. You can also add a few tables with its linen tablecloth to perfect the ambience of a family BBQ.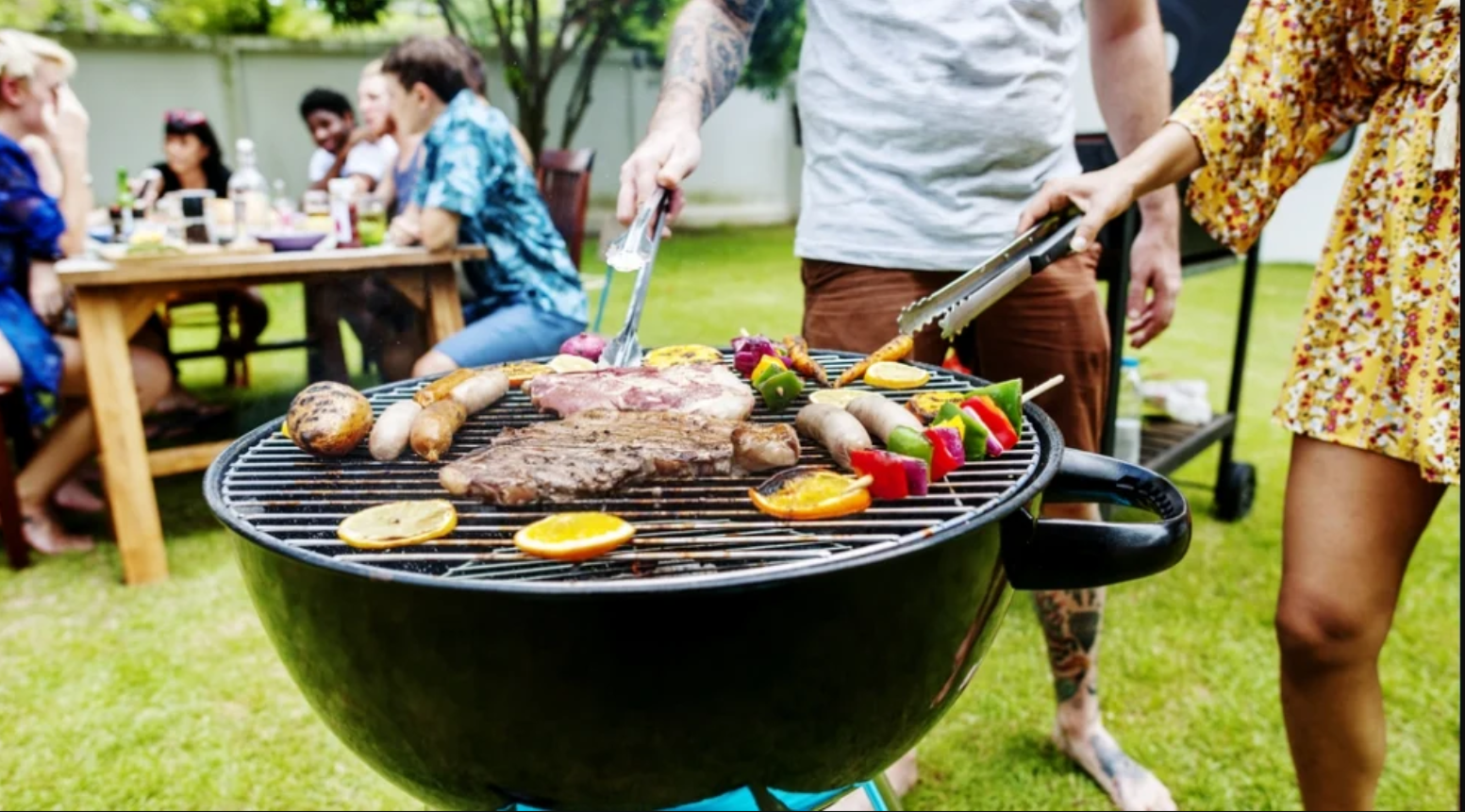 Different families have different main proteins that they like to have at a BBQ party. The popular family BBQ's protein are pork ribs, sausage, beef and shrimp which are available all over the country. To make the BBQ perfect, you can add the carbohydrates such as grilled corn or potato that will complete the meal. Salad and other condiments also can be added, to add freshness and to cut the fat from the protein. Basically you can add whatever you like as a side dish such as sautee veggies or salad. You can also make a vegetarian menu such as seasonal vegetables, pineapple, watermelon, grilling cheeses, pound cake and bread for any other guest who can't eat meat but wants to join the family BBQ. Barbecue parties are also famous for their desserts too. It is called chocolate dessert and also has drinks such as a fruit lemonade or a Brazilian limeade that you can make in the blender and requires no peeling or simple syrup.
Popular Seasoning
The popular BBQ party's menu from all over the world is Brazilian Pork Ribs that can be prepared in a pressure cooker, grilled, deep-fried, or braised in the oven served with corn and potato salad or coleslaw. You can make Brazilian Pork Ribs with the oven and before the BBQ time starts, you can make corn, potato salad or homemade coleslaw.
Don't forget to season your dish when you are cooking. You can use your BBQ family formula. Usually, popular seasonings for BBQ are blackpepper, onion, cumin, paprika and many more. You can buy it as dried spices and mix to make it easy for us to make your own BBQ party. Besides it's easy and cheap, the dried herbs and seasoning will blend and bring flavor to fresh grilling items. Dried spices as a rub will make so much flavor in protein and make the juices in meats and veggies render into the spices, which will release complex flavors and smoky aromas because of the direct heat and smoke of the grill. Beside as seasoning rubs, Dried spices also work well in brines, marinades and sauces. So , you can mix and match these basics to find your own BBQ formula.
Cooking Methods
You can also try different kind of cooking method such as slow roasted which is cooking with low-temperature oven, 95 to 160 °C (200 to 320 °F) which is best for cooking large cuts of meat, turkey and whole chickens.The benefit of slow-roasting an item is less moisture loss and more tender product. If you have fish, chicken, or even veggies you can use pan seared as your cooking method. Pan seared is a technique that requires high temperatures to add delicious texture on the outside of meat, fish, or vegetables.
Smoking is a cooking technique which involves cooking meat and other foods over a fire. You can add wood chips to the fire to give a smoky flavor to the food. Smoking adds flavor to meat, fish, and poultry. You can also smoke in a coal grill with any other proteins such as hams, pork roasts, bacon, beef briskets, whole poultry, salmon, herring, and oysters.
advertisements

Conclusion
The family BBQ is about togetherness with your family member and gathering in the backyard or balcony to cook your family secret formula for BBQ. The protein can vary from meat to veggies with different kinds of cooking methods based on what kind of protein you have and your preferences.