It has been found that customer's satisfaction is more important to thriving businesses rather than ones who are at a decline. Having satisfied customers is good for your business. Bad service at a restaurant results in bad reviews on the food surveys. Bad reviews obviously mean that the people who visited your restaurant did not like something about your restaurant and they would never recommend it to somebody else. The following is a guide to achieve customer's satisfaction.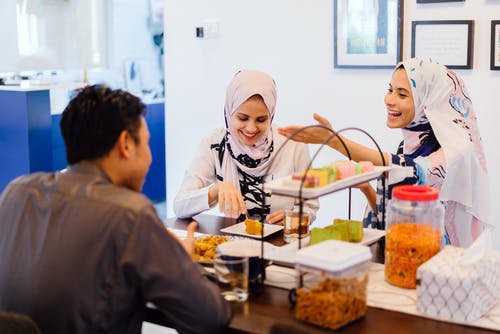 What really is customer's satisfaction?
Customer satisfaction in a restaurant is when the customer is totally satisfied with the services and it could be seen through different food surveys or how frequent they visit your restaurant. The restaurateur always aims for the delight of the customers which could only be achieved when they provide them with the best services and food quality. Now if the restaurateur does everything to satisfy the customers and they are still not happy with something then it is important for you to read further in order to see what really are they looking for.
How to calculate customer's satisfaction:
It is quite simple when it comes to achieving customer's satisfaction as a simple food survey could tell a lot about what the customer wants. Questions like "how likely is it that you would recommend us to a friend or colleague?" can help you improve what needs improvement in your restaurant. People only ask their loved ones to go to a place which they have good memory of. It is important for you to help them make good memories at your restaurant so that your business thrives in the best way possible.
Improving customer's satisfaction:
Customer's satisfaction is very important in a restaurant which is why we've bought the ultimate guide to improve customer's satisfaction at your restaurant. There is obviously no strategy that needs to be followed step by step according to which you could impress your customers. Every restaurant has its own pros and cons and it is important for that restaurant to change its cons into pros. You should ask your customers to fill out the surveys honestly, Have the courage to read out whatever they think needs improvement.
Add a few bold questions so that the customers know that you are ready to hear whatever they want to complain about. You can use tools such as live chat or even call them to ask them about their experience. It had been found that 63% of the people visit the websites which have the option of live chat.
79% of the people said that they loved how live chat answered their questions immediately rather than calling up the restaurant. Doing all this seems easy but there are a lot of mistakes that the restaurants make. Help the customer's know about the services at your restaurant. Educate them about everything there is to know about your restaurant and then answer every question that they ask you.
advertisements

Your business growth depends on many reasons and for that it is important for you to see your customers leave your restaurant happily. This guide helps you understand the strategies that need to be implemented as soon as possible.